At the end of the day, the most important job I have is being a mother to our three children. Like most parents, I would do anything to protect my children and avoid unnecessary risks. When it comes to African swine fever (ASF), I've been putting on my "mom hat" and asking myself how my neighbor might feel about all of this news of the deadly ASF virus ravaging China. Would I want to feed pork to my children if I were her?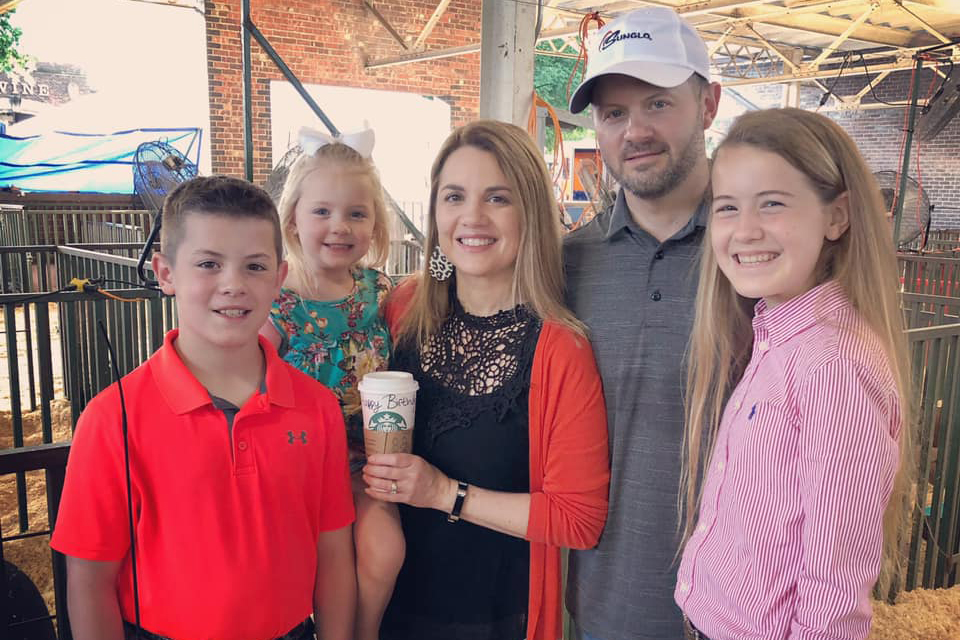 There's no question that the messages can be confusing, depending on where you get your news. Some of the videos and photos shared on social media are extremely disturbing, too. So, what's your neighbor to think? Are you ready to provide them with the facts? 
I think it's more important than ever that we stay ahead of the curve in terms of instilling consumer confidence in pork. Research shows that even though people are taught about ASF, they still don't understand it. And that's understandable! It's a complicated disease. We have to be transparent as an industry about what's happening and how we are preparing for the possibility of an ASF outbreak. 
After visiting with numerous experts, scientists, doctors and veterinarians, the fact remains: U.S. pork is safe to eat. That's the most important message we can share – pork is safe to eat. Here are four reasons why your friends and family can have confidence in pork.
1.    Your family is safe. 
ASF is a contagious viral disease that impacts pigs only. It is not a public health threat or food safety concern. 
"There is no physical way a human can contract ASF," says Dr. Kevin Sharrett, a primary care physician from Ohio. "It cannot be transmitted to humans through contact with pigs or pork."
Jose Mendin, an award-winning, Miami-based chef, is on a mission to help consumers understand that there is no need to stop cooking and eating pork. As with any food product, however, it's important to follow safe handling and cooking instructions. 
"Pork is safe," Mendin says. "Read into it and you'll find out there's nothing to be worried about."
2.    ASF is a disease of swine only. 
There is no evidence that ASF infects humans. It is highly adapted to swine only. ASF also cannot infect your non-swine pets or other livestock.
"Most viruses demonstrate some degree of host restriction; they replicate in one cell type or host and not in another. While there are exceptions, this is the general rule, not the exception. In the case of the ASF virus, there is no evidence supporting either subclinical or clinical infection of humans," says Dr. Dan Rock, professor in the Department of Pathobiologies at the University of Illinois.  
ASF is transmitted to pigs through direct contact with infected pigs, their waste, blood, contaminated clothing, feed, equipment and vehicles, and in some cases, some tick species. That's why it's extremely important for people to follow good biosecurity practices around pigs.
3.    Sick animals do not enter the food supply.
The USDA has strict protocols in place to prohibit sick animals from entering the food chain. 
We do not have ASF in the United States at this time. Even if we do get ASF in the U.S. swine herd, there are plans in place to make sure the meat from sick animals does not get into the food chain, even though it does not present a health risk to humans. 
Pigs or fresh pork products are not allowed into the U.S. from countries that are ASF-positive. Restrictions are based on USDA's recognition of each region's animal health status and are enforced by the Animal Plant Health and Inspection Service.
4.    ASF is not a public health threat.
Because there is no way a human can contract ASF, ASF is not a public health threat or food safety concern. 
"ASF is a concern because it severely impacts the health and well-being of pigs, and eliminating this disease is challenging. It's critical we understand the disease and continue to work to prevent it from entering the U.S.," says Dr. Ann Garvey, Iowa Public Health Veterinarian. "But rest assured it's not a human health or food safety concern and the pork that you purchase remains a safe and healthy food choice."  
The National Pork Board has gathered these experts and more to share why pork is safe at factsaboutpork.org.
"It's important to really try and understand the facts," Rock says. "When you look at the facts, you come away quite confident that the virus poses no risk to humans."
I'm not an expert. I'm simply a mom who wants to do the best she can to care for her family. And I love serving them healthy, nutritious (and delicious) pork. But take it from these experts – U.S. pork is safe to eat.
For more on ASF, visit porkbusiness.com/ASF.

More from Jennifer Shike, Farm Journal's PORK:
Will African Swine Fever Push Consumers to Alternative Proteins?
Moms, Prepare Yourselves First