Kylie and Jordan Epperson of Legacy Pork Farm ( Jennifer Shike )
Missouri pig farmer Kylie Epperson says she discovered her voice in agriculture after a fire destroyed their sow farm in 2018. But it certainly wasn't the path she expected.
"Our family, and really farmers in general, just keep pushing forward when tragedy strikes," Epperson says. "Instead of feeling sorry for ourselves, we began looking for the next opportunity to make our operation better, and after a tragedy like the fire, we had nowhere to go but up."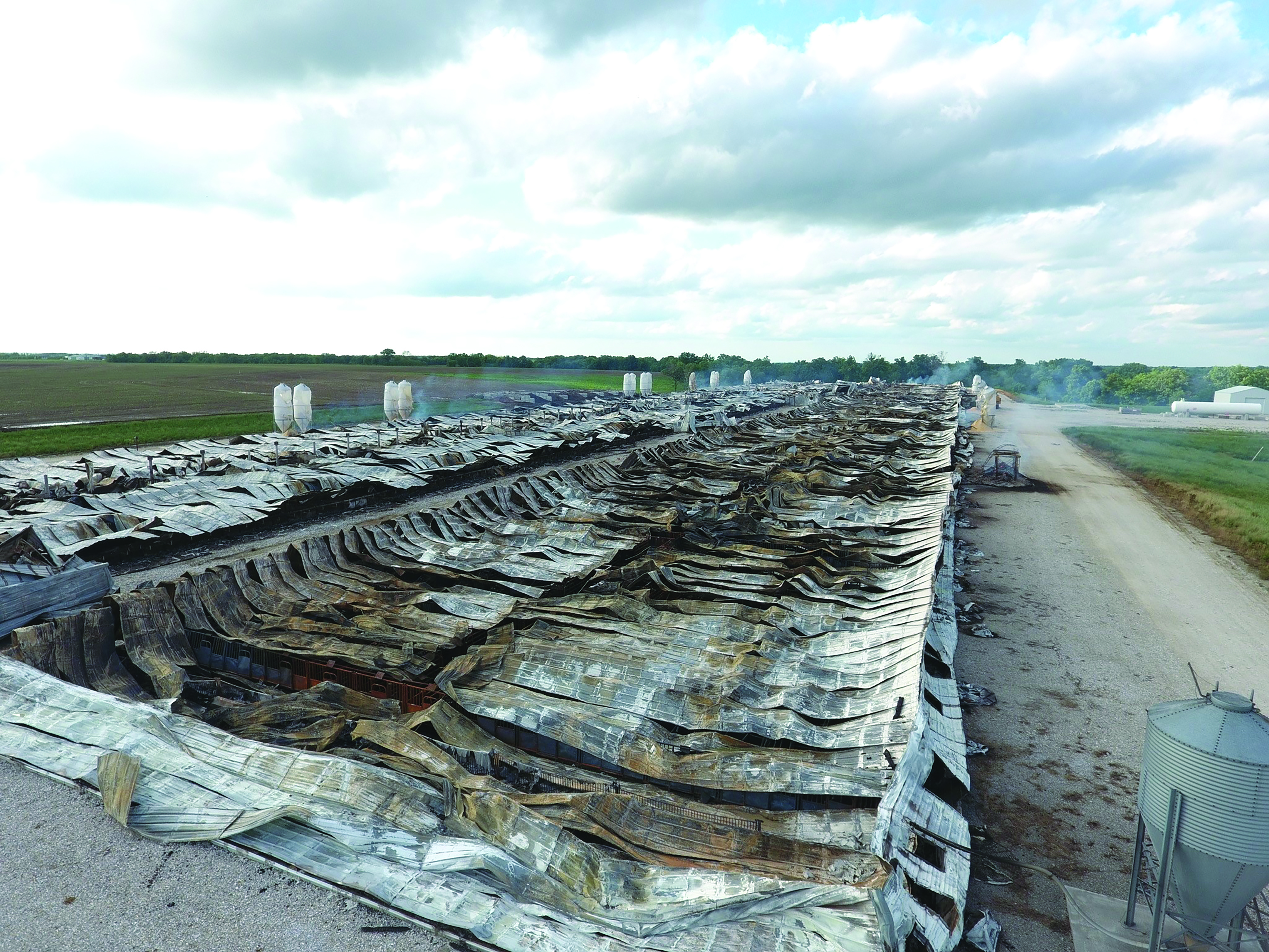 The Eppersons' multi-million-dollar sow farm facility went up in flames in less than two hours on May 19, 2018. 
The fire taught her to trust her family. She says their confidence helped her remain confident even when she was tempted to doubt their situation.
"The more that I learn about the industry, even with the scare of disease, fires and more, I am still passionate about the production of pork and advocating for the industry," she says.
With the growing global population, the reality of more mouths to feed and less farmers to feed them spurs the Epperson family forward. 
"If we can stay competitive and sustainable, I am confident that our family will continue to raise pigs for many years to come," she says.



A look inside Legacy Pork's new sow barn at their open house.
She believes it's critical for her generation of farmers to stand up and tell their story.  
"Being a farmer, on both the row crops and livestock producer sides, is not for the faint of heart.  It takes time, confidence, prayer, and just downright hard work to be in the ag industry," Epperson says. "We want to help the world see how we run our business and why we do what we do."
Read the entire series from "The Night the Fire Took the Farm" to "Legacy Pork Opens Doors to New Sow Unit."  Follow Kylie Epperson on Instragram @thegratefulfarmwife or on Facebook @EppersonFarms.
 
More from Farm Journal's PORK:
The Night the Fire Took the Farm
Nobody Sets Out to Be a Survivor: 4 Ways to Deal with Tragedy