When cooking bacon for a crowd, consider baking it on a cookie sheet. ( Sara Brown )
There are many days to be thankful and celebrate—but few have us are excited as International Bacon Day today!  Yes, a whole day to eat, cook and celebrate the versatile strips of meat that turn dishes from good to sensational. 
Here's our top five picks to celebrate the beloved #bacon this weekend—because you can't fit it all into just one day: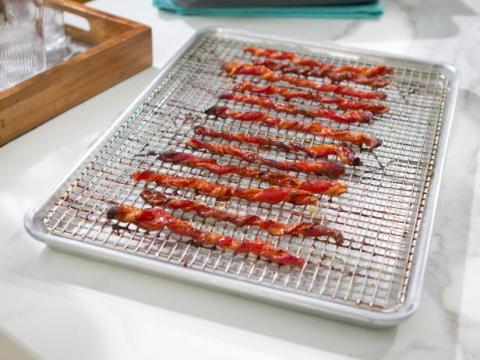 5.  Cheesy Bacon Straws from country music star and chef Trisha Yearwood has us singing! We suggest dipping into some of Paula Dean's Creamy-Dreamy Spinach, Onion and Bacon dip and adding this warm bacon dip to be it's neighbor.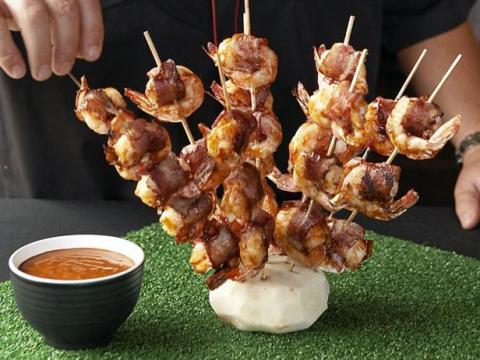 4.  Bacon-Wrapped Shrimp with Chipotle Barbecue Sauce. We can't get enough of Guy Fieri's twist on fast food on his show "Diners, Drive-Ins and Dives." This recipe is yummy-on-a-stick!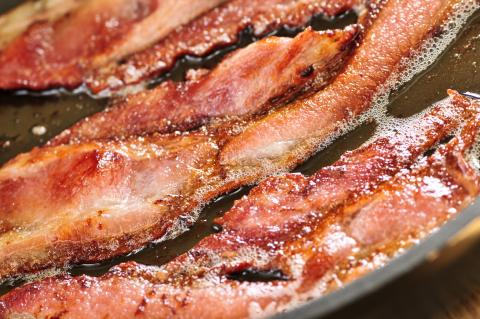 3.  On the farm, BLTs are a staple feature for lunch and dinner. Hundreds of variations, but it all needs bacon—and lots of it. Make a lot of bacon all at once by baking it in the oven. Ree Drummond, Pioneer Woman, tells us which method works best.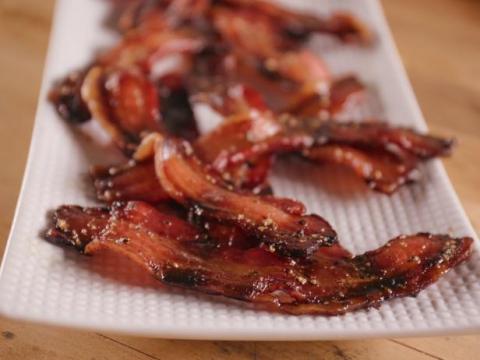 2.  Bobby Flay might be our bacon king. His recipe for Honey-Bourbon Glazed Bacon is a hit!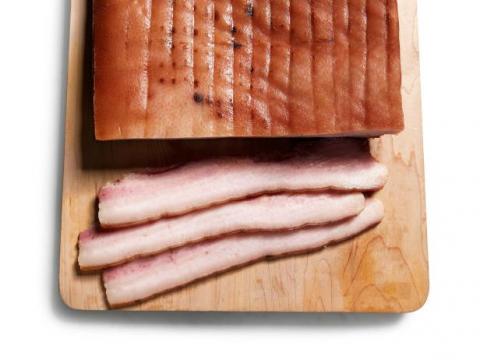 1.  Feeling inspired on your Labor Day weekend? Make your own bacon! Iron Chef Michael Symon's recipe tells you how. 
Have other favorite bacon recipes you are making this holiday weekend? Share them on our Twitter (tag us at @FJ-PORK) or Facebook page:  www.facebook.com/FarmJournalsPork/