At Belstra Milling, Nick DeKryger cultivates a younger and strengths-based team. ( Top Producer )
At Belstra Milling, Nick DeKryger cultivates a younger and strengths-based team
By JoAnn Alumbaugh and Sara Schafer 
Instead of standing on its 66-year-old laurels, Belstra Milling Company is focused on its 210 employees and who will be on the team in the future. 
Case in point: This innovative family business, which includes a hog operation, feed mill and trucking company, made a commitment to lower the average age of its workforce from 46 down to 39. For the management team, they lowered the average age from 50 to 40.
"We're trying to get more young people involved in the decision- making process and leadership," says Nick DeKryger, vice president of business and finance for Belstra.
Most Valuable Asset
At the DeMotte, Ind.-based company, DeKryger and his father, Malcolm, who serves as president and CEO, are charged with protecting the company's most valuable asset: its employees. Belstra's nine-person management team focuses on common values, such as integrity, quality, service and respect to attract and retain talent.
"We try to cultivate environments where people are psychologically, physically and emotionally safe to come to work," DeKryger says. "We know an organization is only as good as its people."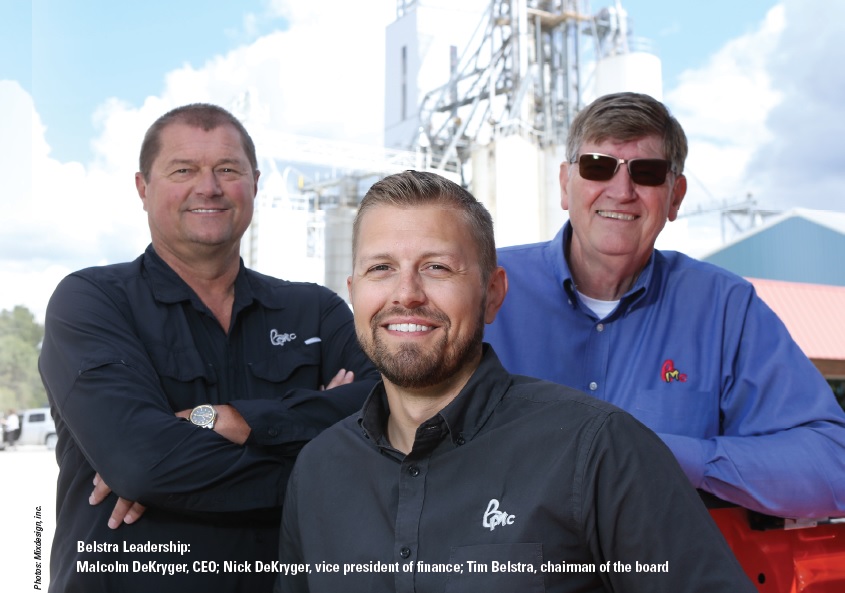 The Labor Puzzle
Bud Belstra founded the company in 1954 by purchasing a small Pillsbury feed business. As the business expanded beyond feed production to include hogs and trucking, its labor needs soared. 
Fast forward to today and labor is the No. 1 challenge.
"Northwest Indiana has a low unemployment rate, which makes the demand for labor very tough," DeKryger says. "There's a lot of competition and people will easily jump ship to go work for more money, even though it's fewer hours."
"Also, we are a drug-free company, and in an area where it's tough to find employees, it's even tougher to find employees who can pass a drug screen," he adds. "It's an unfortunate problem, and it's definitely becoming a factor."
DeMotte is 35 miles south of Gary, Ind., and 70 miles southeast of Chicago. So, Belstra competes with unions that can pay $30 per hour. 
As unemployment goes down, ultimately that leads to the "unemployable" rate going up, DeKryger says. This makes it more difficult to find employees with the attitude and abilities needed. 
In addition, the generation they're hiring is younger, with different wants and needs.
"We're trying to adapt and understand, and we're trying to make sure our company is changing to meet the needs of younger employees, so they'll stick around," DeKryger says.
Another key is giving employees opportunities to lead. DeKryger has a simple goal: delegate more. 
"If someone underneath you can do a job 70% as well as you can, you should pass it to them," he says. 
This will be good for business, as delegation builds your leadership skills and empowers your employees, explains Leila Bulling Towne, executive leadership coach with the Bulling Towne Group. 
"Delegation means you entrust to another; you assign authority," she says. "It doesn't mean you give people the stuff you don't like or all the menial work."
The Belstra leaders' aim is to find what motivates each employee. "Ultimately, if you ask the people inside the barn what motivates them, it's not just money — it's the environment they work in; it's whether or not they like the work they do and the people they work with," DeKryger explains. 
Leadership in a Crisis
Employee engagement and leadership development involve a full-court press at Belstra. Employees enjoy a monthly leadership development series and a quarterly Gallup StrengthsFinder assessment. In addition, team members provide regular feedback via surveys.
After the coronavirus upended daily life and required social distancing and remote work, the Belstra team had to adapt.
"We can't meet in person, so we're sending out podcasts and videos with topics around leading through crisis, dealing with anxiety and working at home with kids," DeKryger says. "Our engagement surveys have shifted to an assessment of COVID-19. Instead of asking, 'How engaged are you with your work?' We're asking, 'How are you doing with this crisis?'"
In addition, company leaders and owners are sending weekly letters to all employees. These short and regular messages reassure employees and show you care, explains Bob Milligan, senior consultant at Dairy Strategies.
"Rallying people to a better future is your ongoing responsibility and never more so than in our current COVID-19 crisis," Milligan says. "You are responsible for uniting people to a better future by being encouraging, hopeful and providing direction."
As DeKryger ponders the future, he's focused on upholding the core values and solid foundation of the family's operation. He's determined to share that vision across the team. 
"We're not going to grow on the backs of one or two individuals," he says. "To grow as a team, we need to develop people, so they'll want to be part of our growth."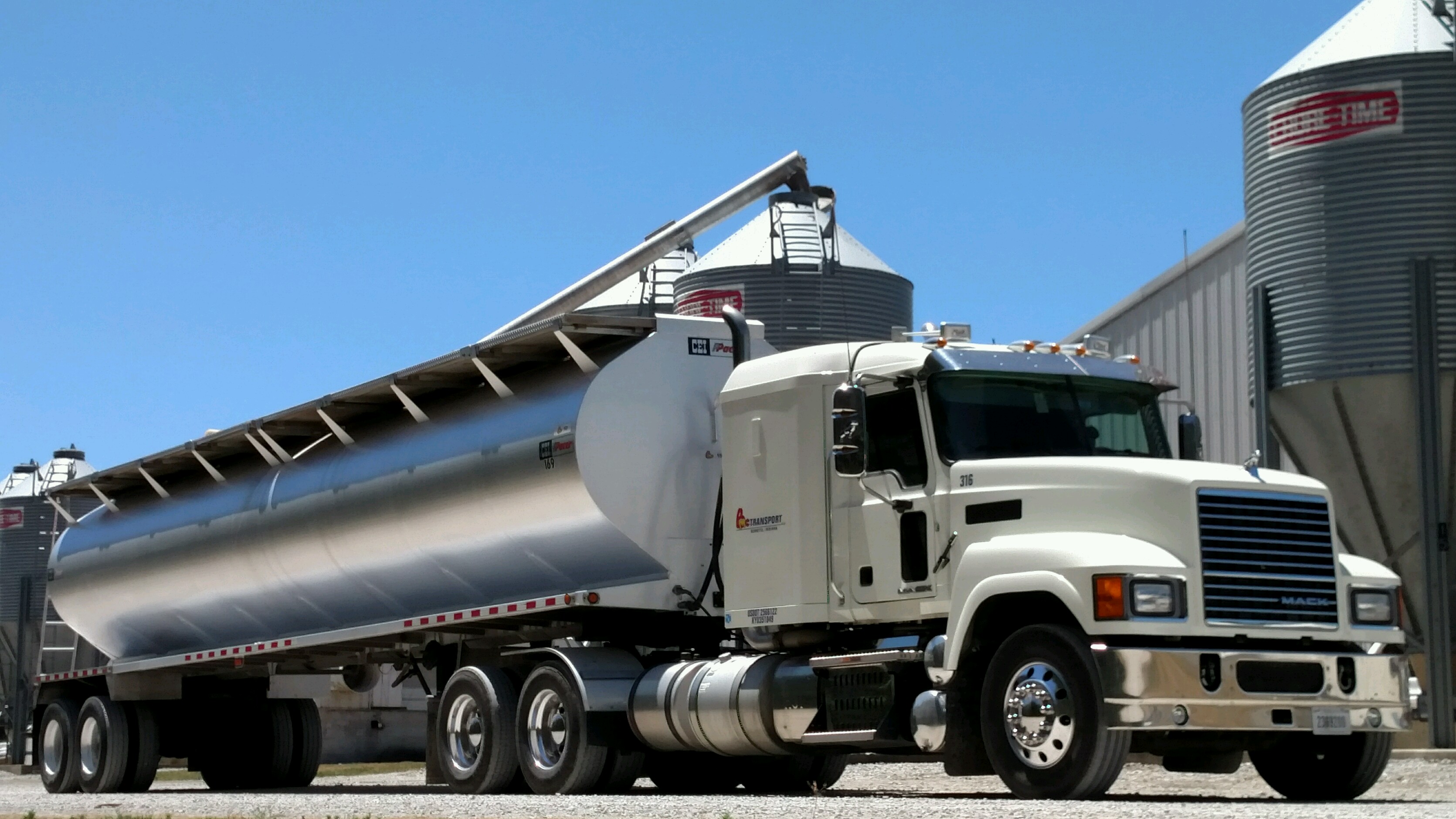 3 Divisions of Belstra Milling
Feed Division
Mix 200,000 tons of custom feed a year at three locations.
Retail and 4-H store brands (Belstra Action Feeds, Heinold Feeds, Sunglo).
72 employees
Belstra Transport
Deliver and receive ingredients and feeds; includes 16 semi-tractors and 31 trailers. 
15 employees
Belstra Group Farms
Design, construct and manage eight farrow-to-finish pig farms: 18,000 sows producing 550,000 pigs per year; contract finish pigs with 10 local growers.
123 employees
---
To more insights from Nick DeKryger about employee engagement and retention, visit AgWeb.com/DeKryger 
Nick DeKryger Follows in Big Footsteps at Belstra Milling