( Jennifer Shike )
Day two of the Leman Swine Conference kicked off with Christine McCracken's perspective of animal protein markets and the impact of African swine fever. Throughout the morning, a power-packed line-up of speakers shared their latest research and perspectives on the swine industry. Here's a few quotes to note.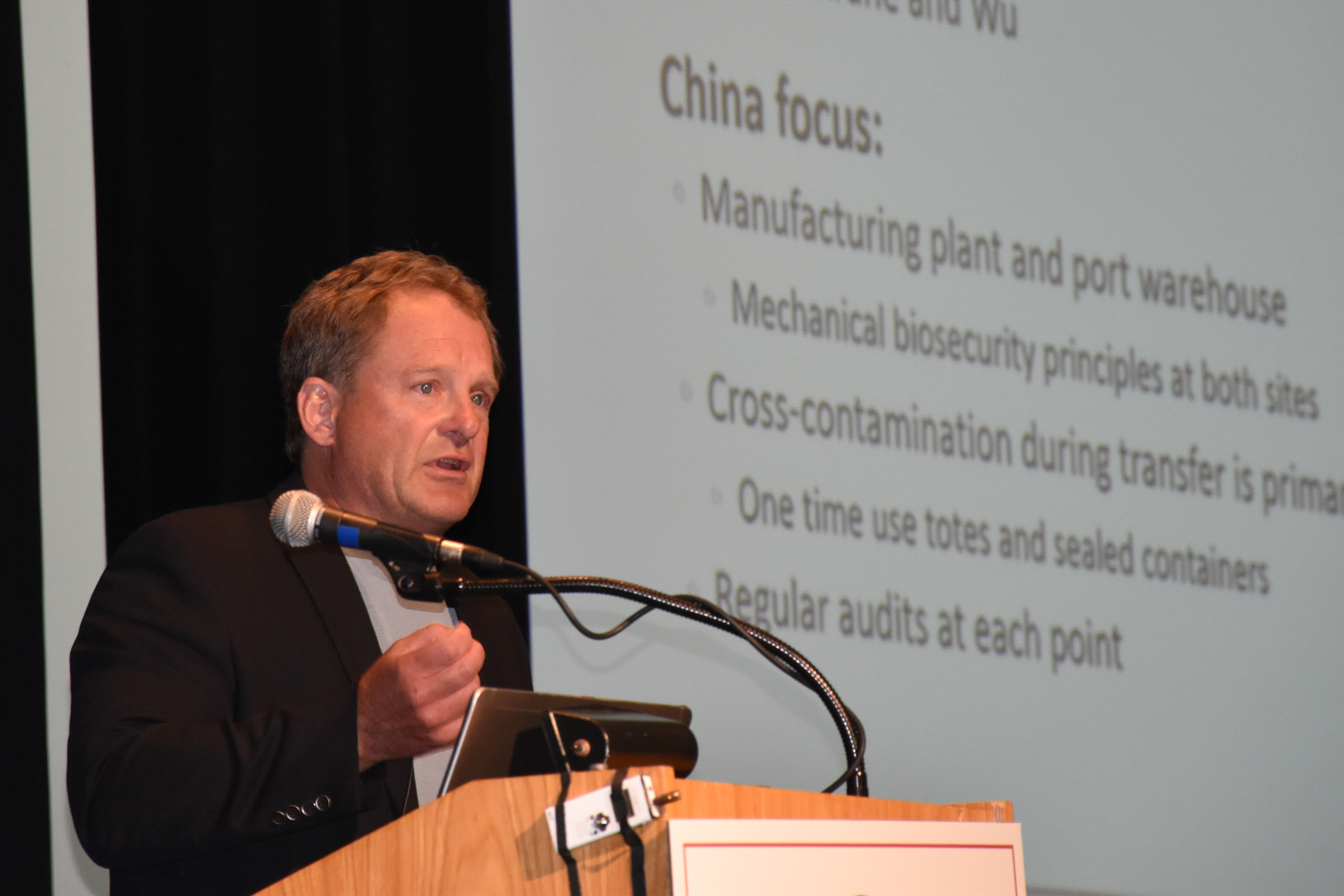 "Remember this a year ago? Things were a lot different. News of China had just come out. There was a lot of anxiety in the room. But I also felt a sense of confidence because we had not been affected yet and we had a chance to be proactive. We could take some of our learnings from PEDV and put the science into high acceleration mode. And look what's happened. I'm so excited about the work that's been done in the past year."
Scott Dee of Pipestone Applied Research during "A New Model for Evaluating the Ability of Additives to Reduce the Risk of Viral Contaminated Feed"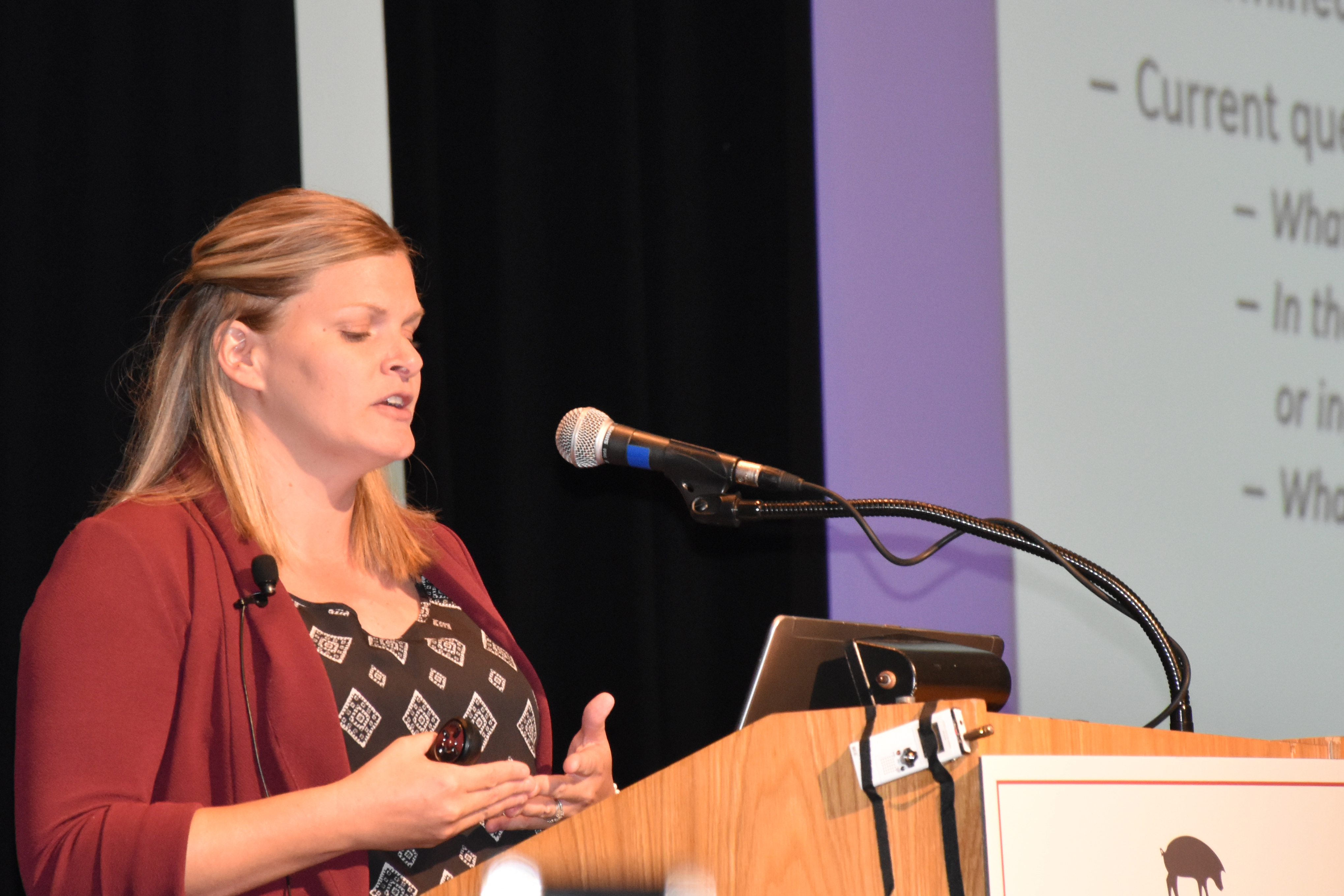 "Feed is just one of many potential vehicles for African swine fever virus (ASFV) transmission. But if ASFV enters the feed chain, the probability of infection is almost certain." 
Cassie Jones of Kansas State University during "What Can We Do? Methods to Keep Viruses Out of the Feed Supply Chain"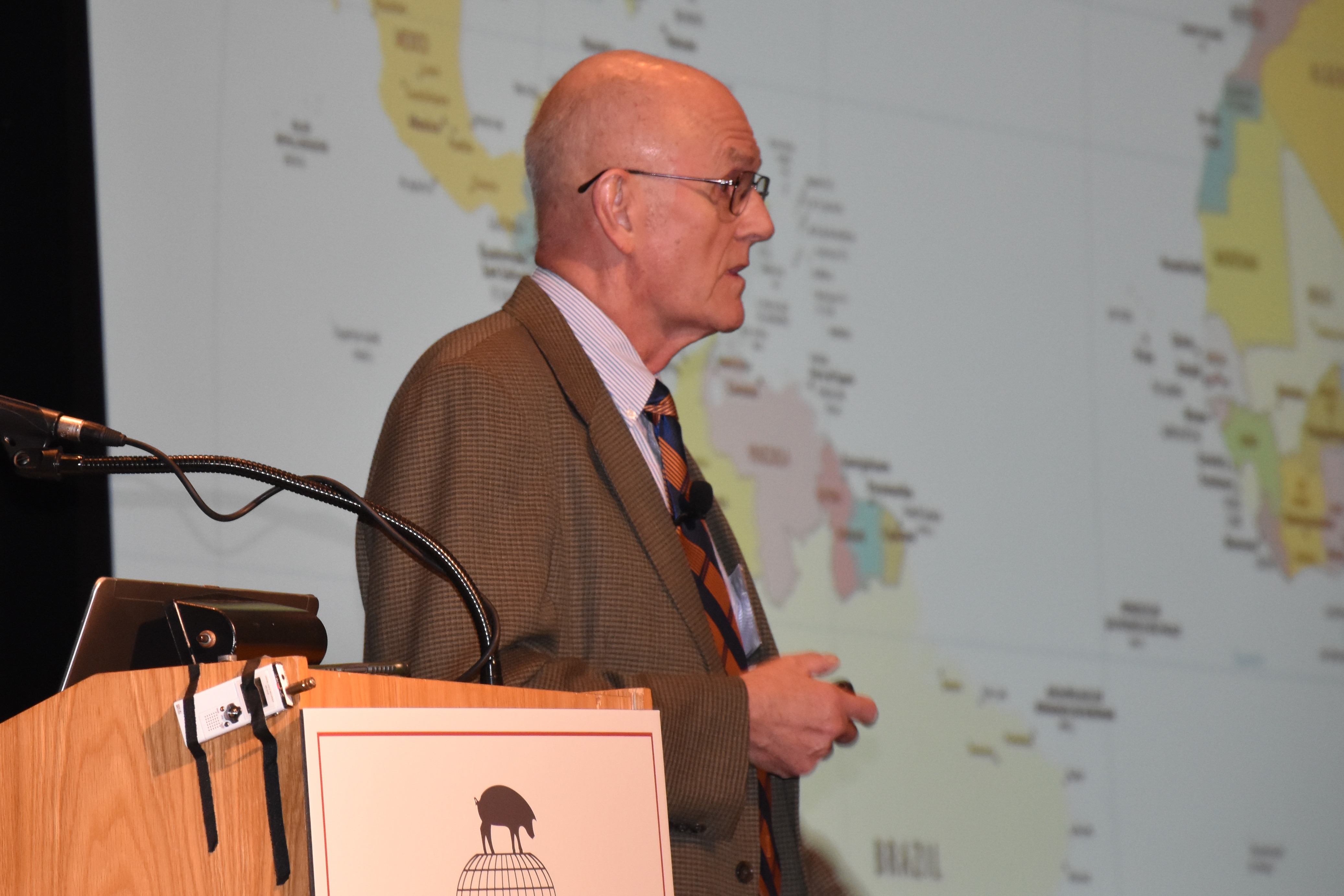 "We start from a position of strength – piglets have a tremendous will to survive if we can create the right environment to help them." 
Michael Ellis of the University of Illinois during "Managing Piglet Preweaning Mortality: Issues and Opportunities"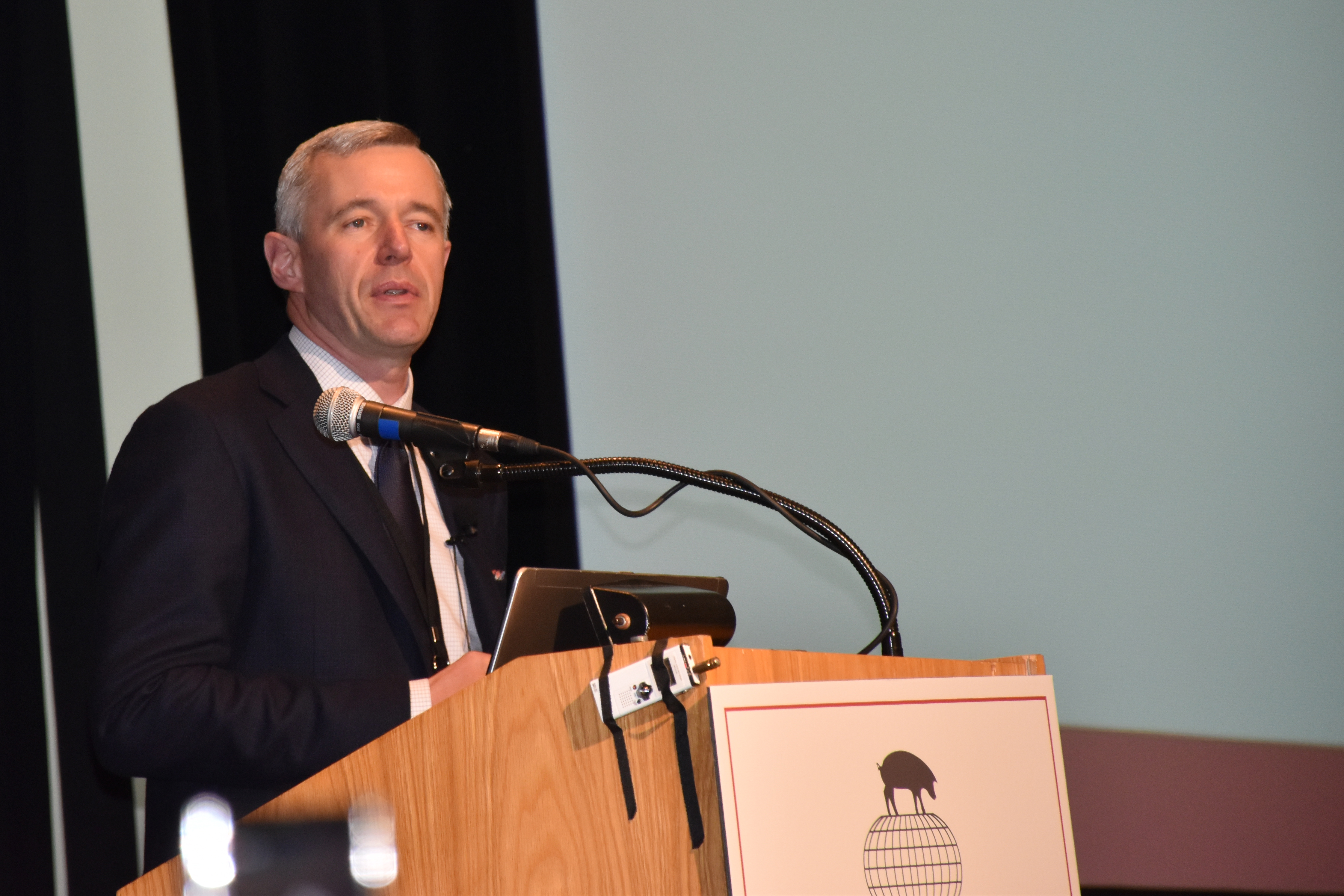 "Keeping ASF out of North America is a core driver for us. Cooperation is critical."
Egan Brockhoff of Prairie Swine Health Services during "Canadian Import Requirements for Feed Ingredients and Other Synergies with U.S. Preventive Actions"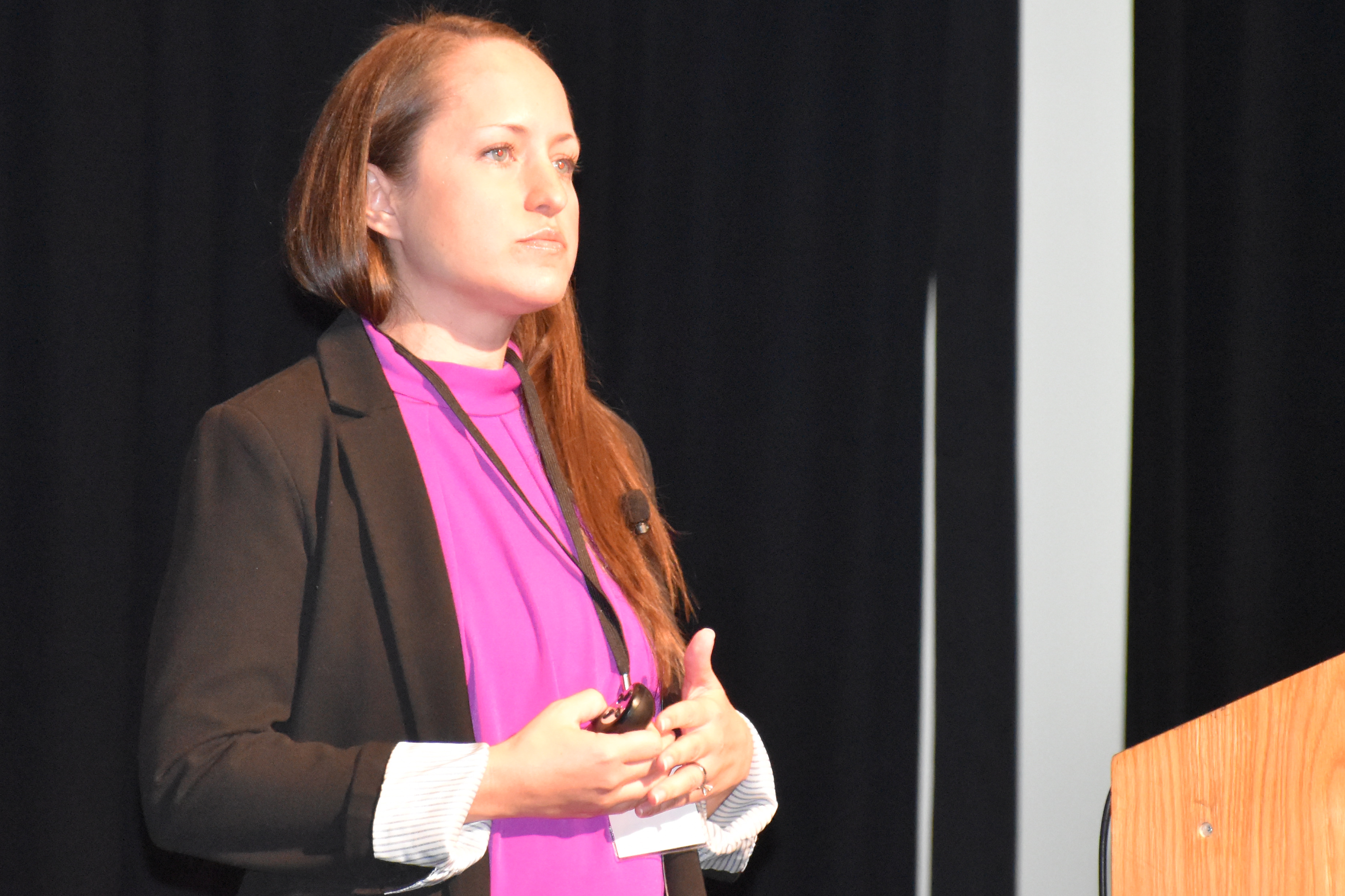 "ASFV survives across a broad range of feed and ingredients. It can be transmitted through the natural consumption of plant-based feed, with increased risk of infection when consuming a batch of contaminated feed."
Megan Niederwerder of Kansas State University during "Risk of Introduction and Transmission of ASF Through Feed"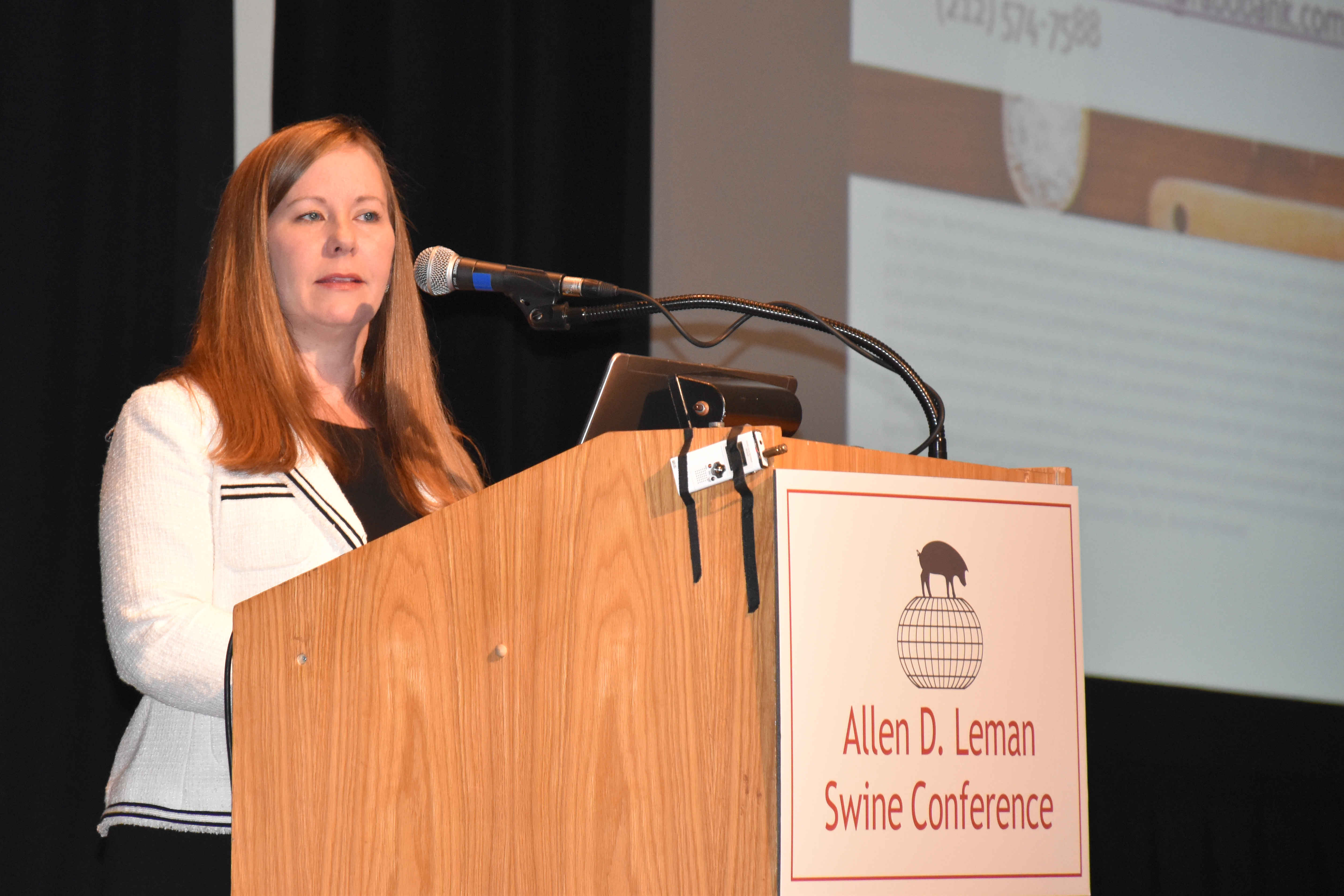 "It has been a very long year. For most of us, this reality won't change. It seems like a daily occurrence when there's some new piece of news. In fact, last night it was South Korea reporting African swine fever. This volatility is probably here to stay. As producers and as an industry, we need to think about how we react and prepare for this volatility."
Christine McCracken of RaboBank during "Animal Protein Markets and the Impact of African Swine Fever"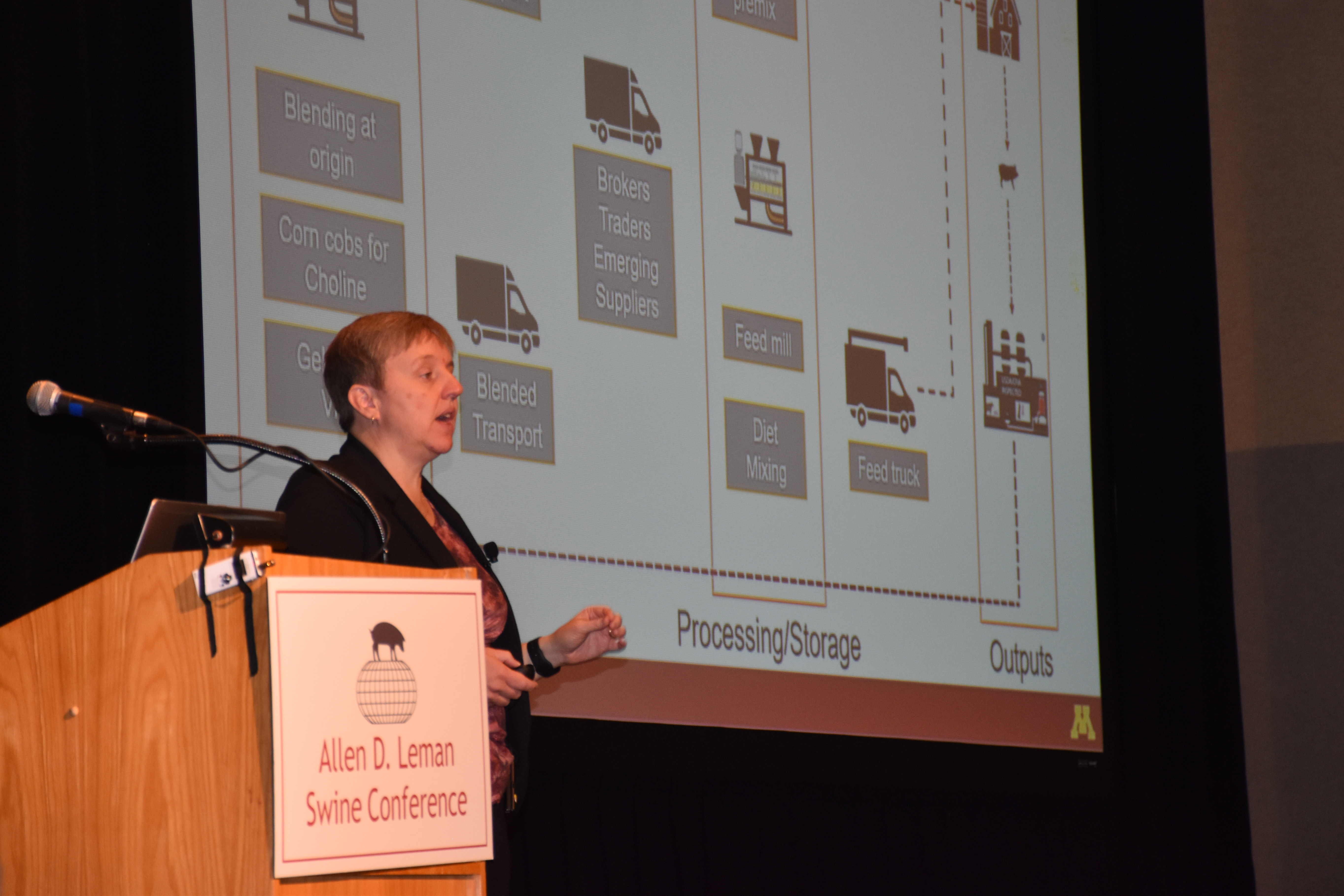 "Brokers, traders and emerging suppliers create a risk, but it's a controllable risk as you think about your sourcing practices within your own supply chain."
Jennifer van de Ligt of the University of Minnesota during "Risk of Virus Introduction in Vitamins, Soybean Products, and Other Feed Additives"

More from Farm Journal's PORK:
8 Quotable Quotes from Day One of Leman Swine Conference