( WTVQ )
A portion of Interstate 75 in Rockcastle County, Ky., was shut down for several hours on Wednesday after a tractor-trailer hauling pigs crashed into a guardrail.
The accident happened around mile marker 64, north of the Mt. Vernon exit, the Lexington Herald Leader reported. According to the Kentucky State Police, the semi hauling pigs caught on fire after running off the road. 
"The driver actually blew a steer tire, causing him to go off the roadway and into a small ravine where the truck actually caught fire," said Trooper Steven Douglas.
Investigators say several pigs died in the crash near mile marker 64. However, the truck driver wasn't hurt.
Fire and smoked filled the skies after the crash, according to the article.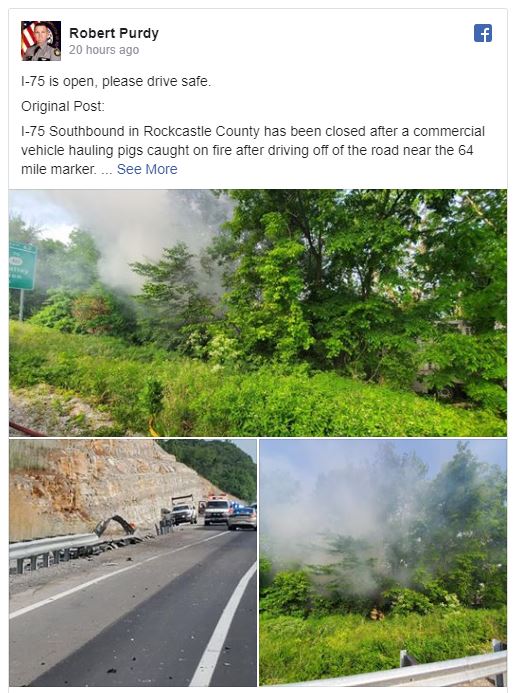 More from Farm Journal's PORK:
McDonald's CEO Says African Swine Fever's Pushing Up Pork Prices
USDA Appoints Five Leaders to the National Pork Board