( Jennifer Shike, Farm Journal's PORK )
Swine geneticists, pork industry leaders, pork producers, university educators and graduate students gathered for the 44th annual National Swine Improvement Federation (NSIF) meeting on Dec. 5-6 in Indianapolis, Ind.
Their goal? To advance and improve the swine industry. In 1974, a group of test station managers, supervisors and extension swine personnel joined together to standardize test station programs. A year later, this organization formalized as NSIF and has since become internationally known as one of the leading bodies in developing and applying scientifically based programs for the genetic improvement of swine.
NSIF president Justin Fix says he first became involved in NSIF when his graduate advisor, Todd See, sponsored travel for him to attend the meeting. 
"During these initial meetings, the opportunity to interact with nearly all facets of the swine genetic industry drew me in. Regardless of who we work for or what we do, real relationships are fostered through this meeting," Fix says.
Today Fix serves as the director of genetics at The Maschhoffs and has continued to participate in NSIF, serving the membership now in a leadership role. He says the breadth of topics and people who attend have facilitated growth in his understanding of a successful swine breeding program. 
For Caitlyn Bruns, a geneticist with DNA Genetics, NSIF motivates her to think outside of the box.
"NSIF gives me the opportunity to learn about topics that could impact our genetic program, but that I don't necessarily think about on a day-to-day basis."
As with most swine industry conferences, she enjoys the opportunity to see her colleagues and learn about their thoughts on industry changes.
Here are a few quotes from the conversations that took place at this year's event.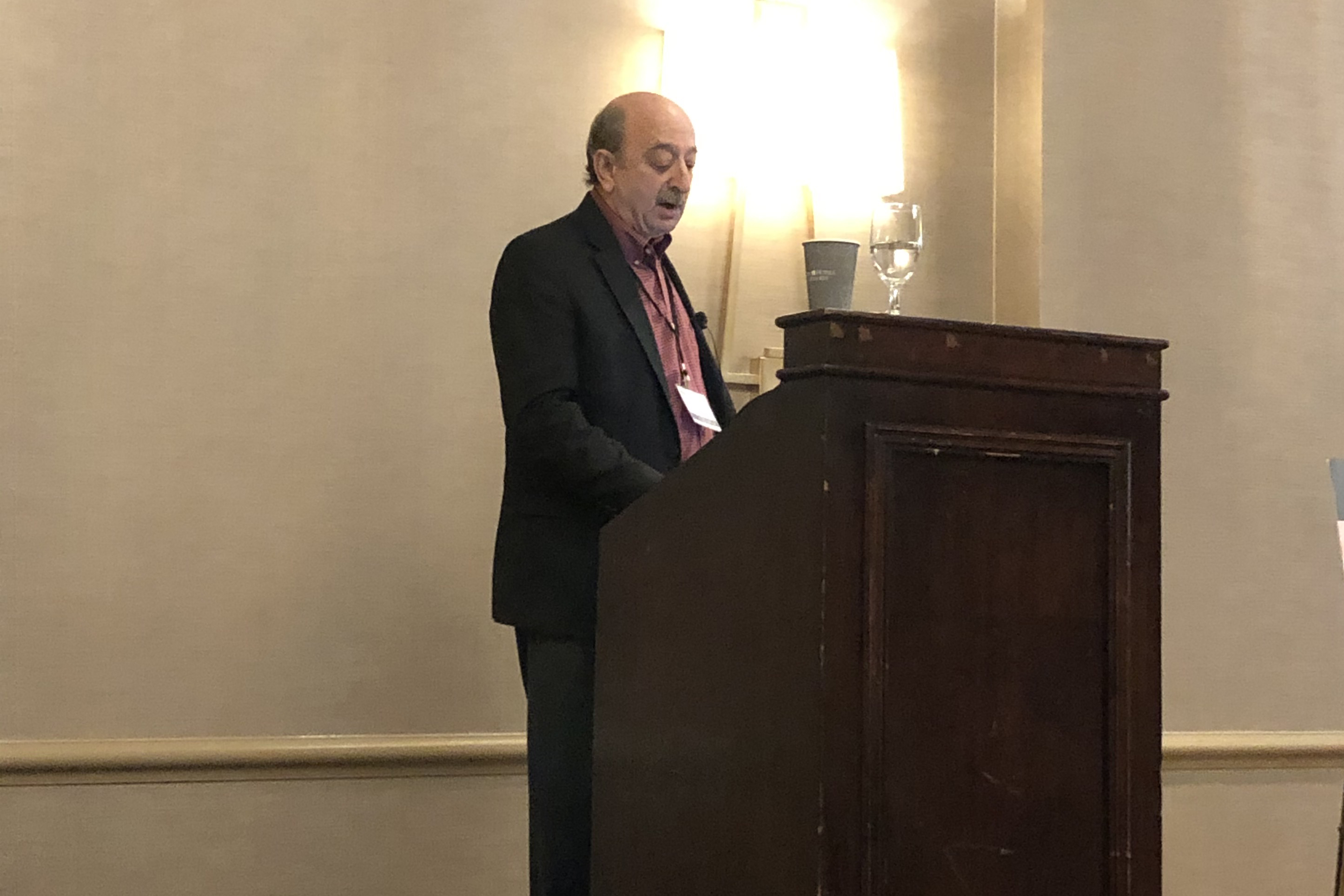 "We should be talking about specific vaccinations and treatment regimes for specific lines and genetic products to produce specific products for special environments. We ought to be talking about this in pig production as well and producing vaccine-ready pigs."
–Max Rothschild with Iowa State University in "From Genetics to Genomics: Making Bacon for 50 Years"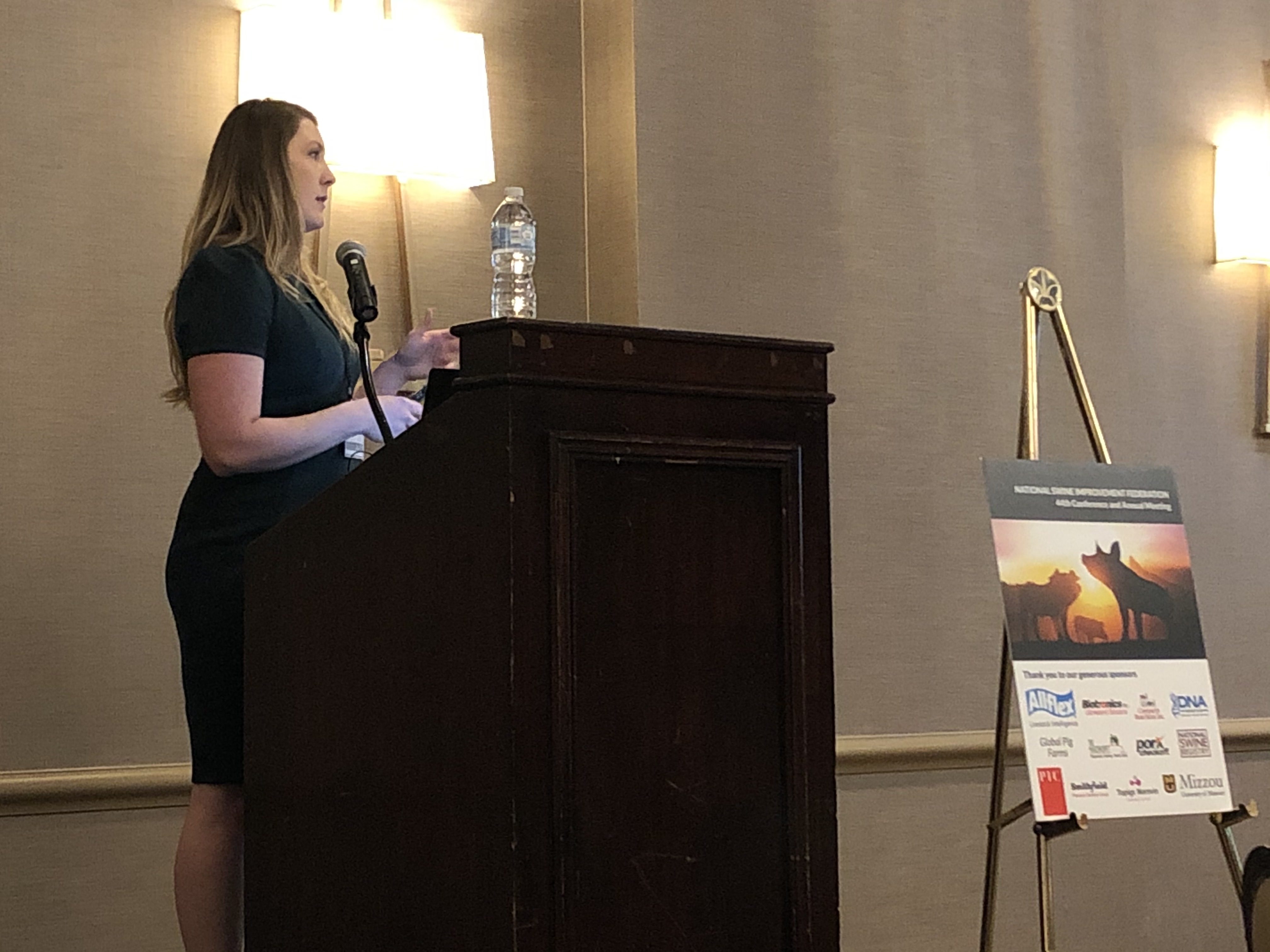 "We need to focus on gene editing as the natural progression of animal breeding."
–Sabreena Larson with Recombinetics in "CRISPR: Breeding and Future Hurdles with Regulation"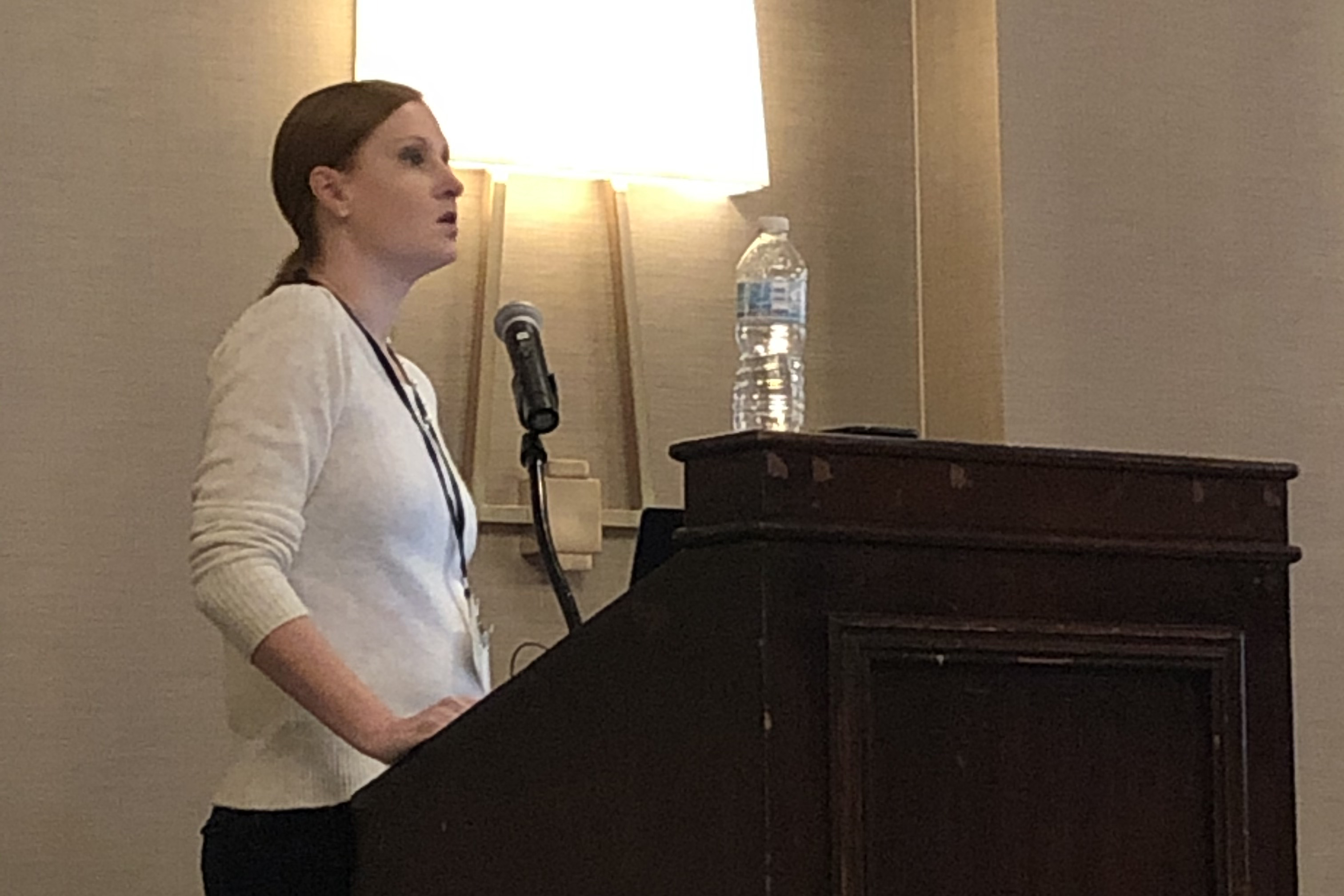 "A big hurdle with plant-based alternatives is that they do not have clean labels. The ingredient deck on meat alternatives is highly processed with many different ingredients.
–Kaitlyn Compart in "The Future of 'Meat'"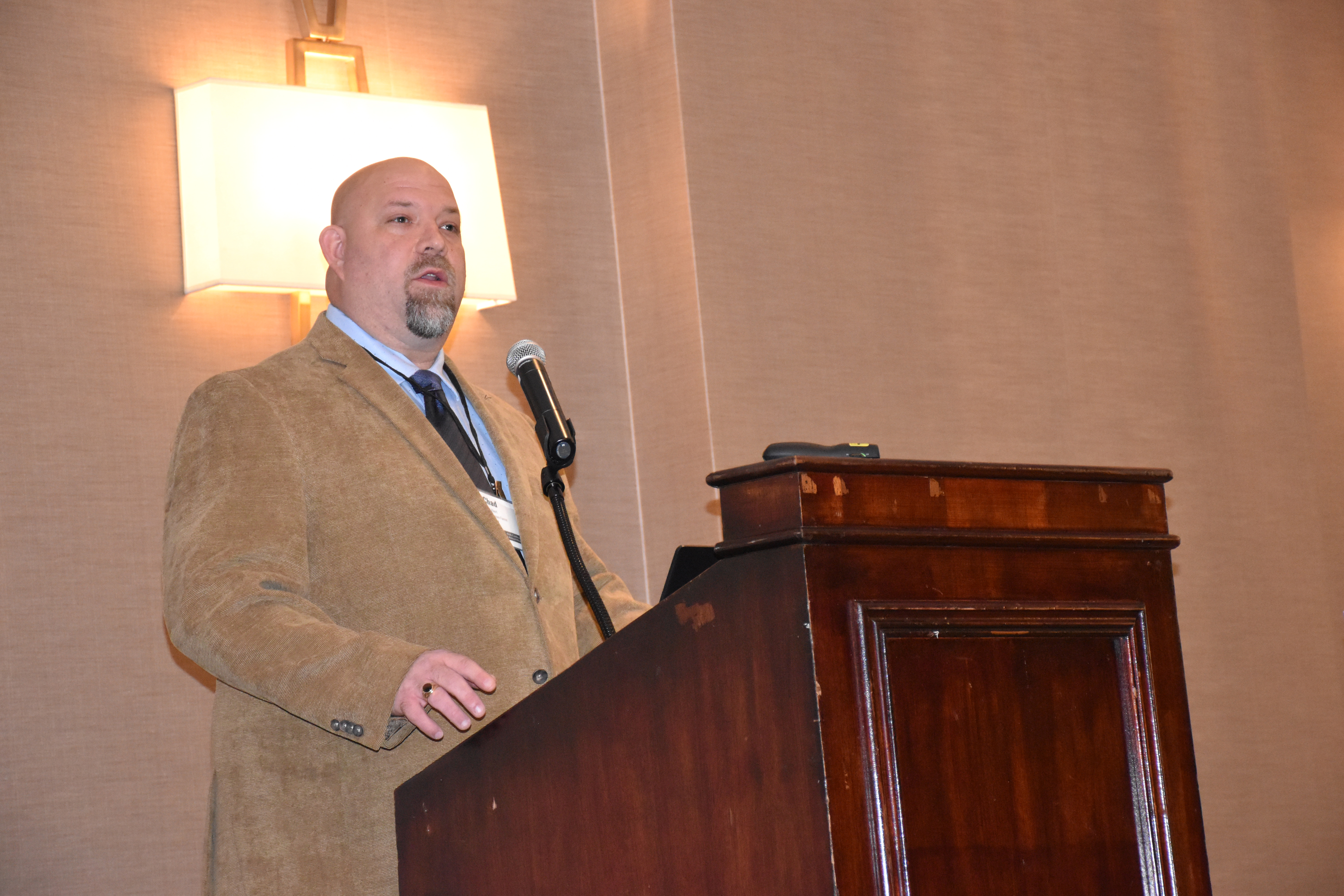 "The heart of the producer hasn't changed in the last 30 years. We still value the same things ... healthy, robust, productive animals that we can take care of while performing our noble purpose of feeding this growing world."
–Chad Ebert with Christensen Farms in"Our Noble Purpose: A Producer's Perspective"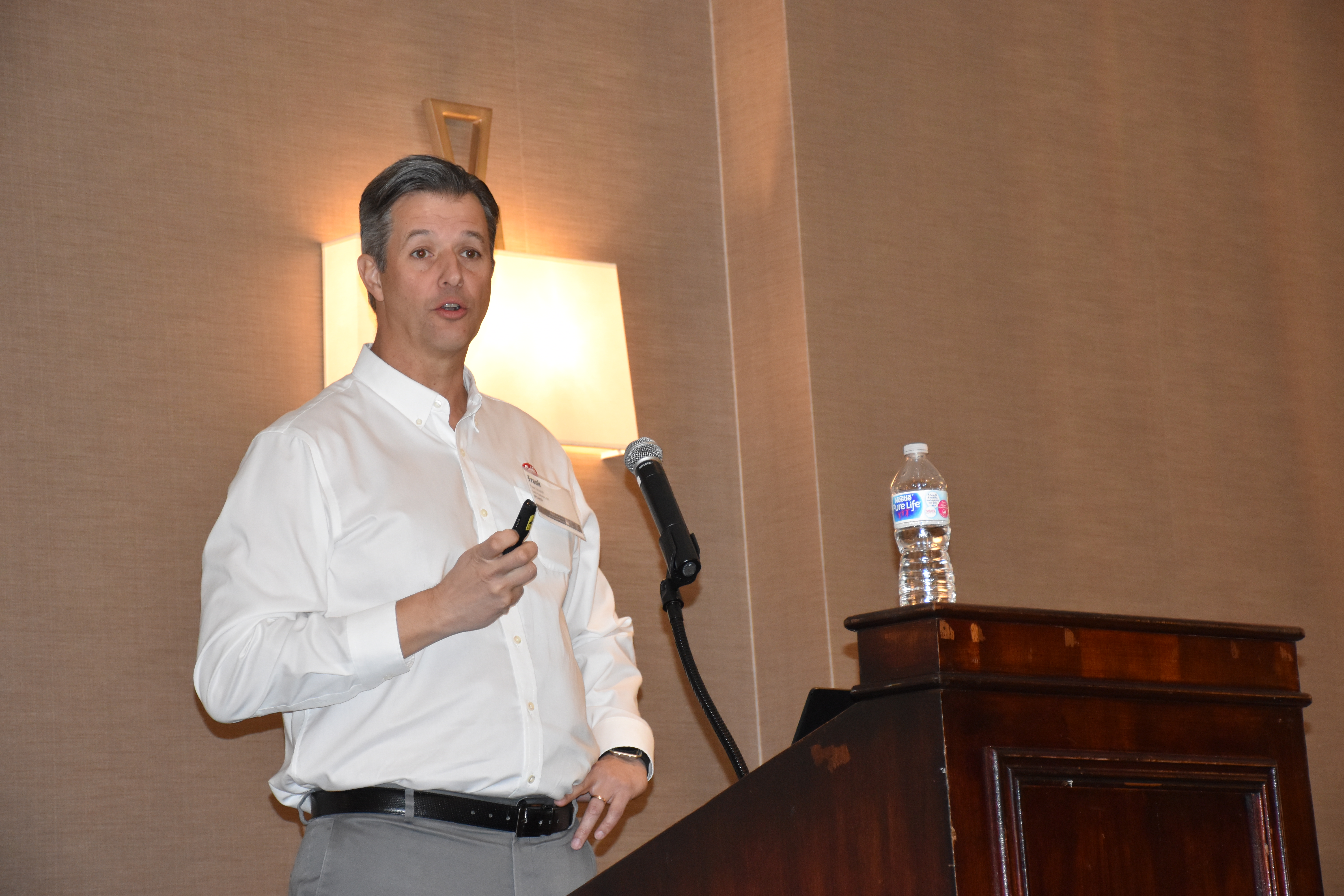 Capturing and analyzing data today is easy. That's not the challenge. But interpreting that data and using that information is."
–Frank Siewerdt of Cobb-Vantress in "What Are Other Industries Doing?"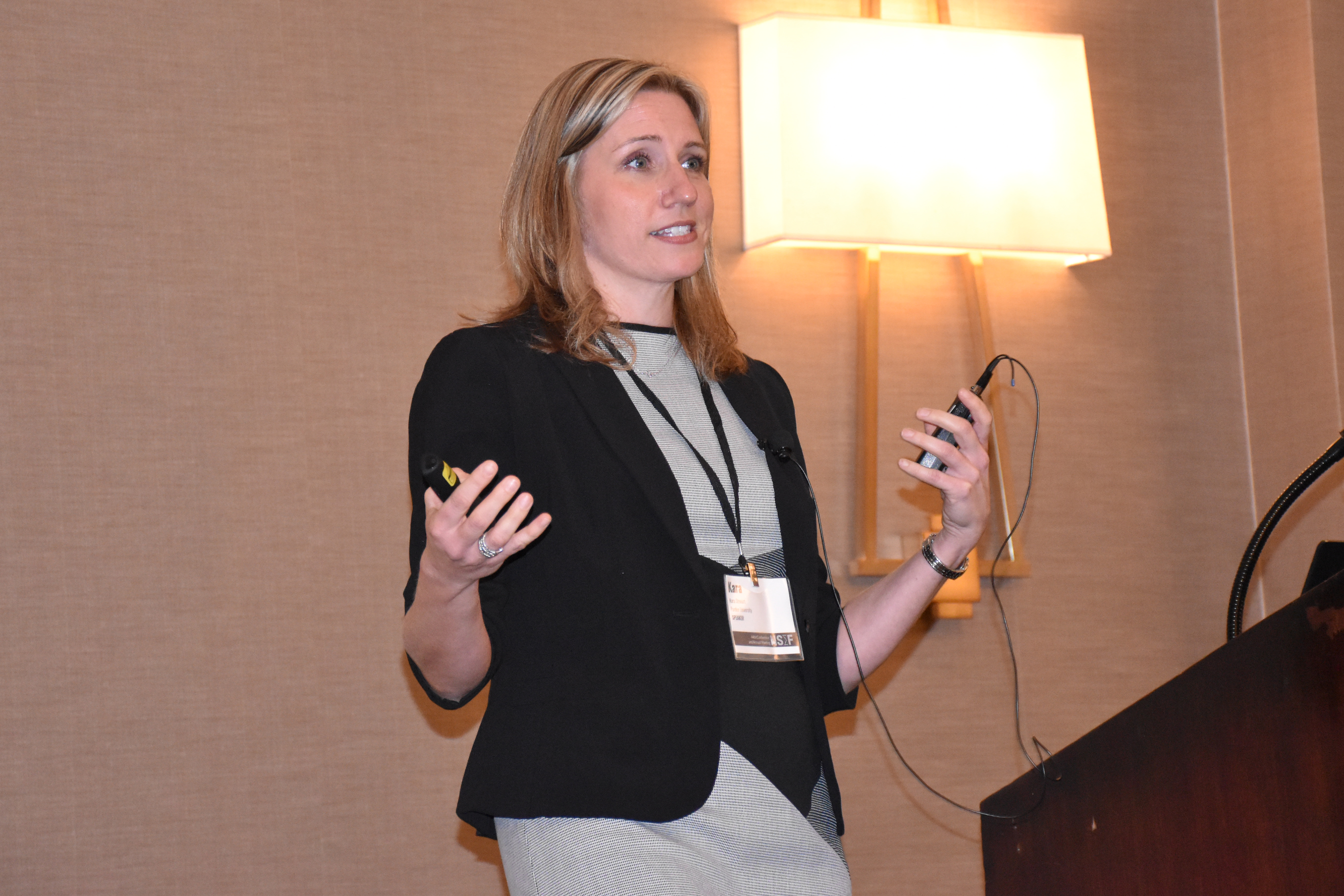 "Parental care comes at an amazing metabolic expense. The mother makes a large metabolic investment in the development of her offspring."  
–Kara Stewart with Purdue University in "Feeding and Farrowing"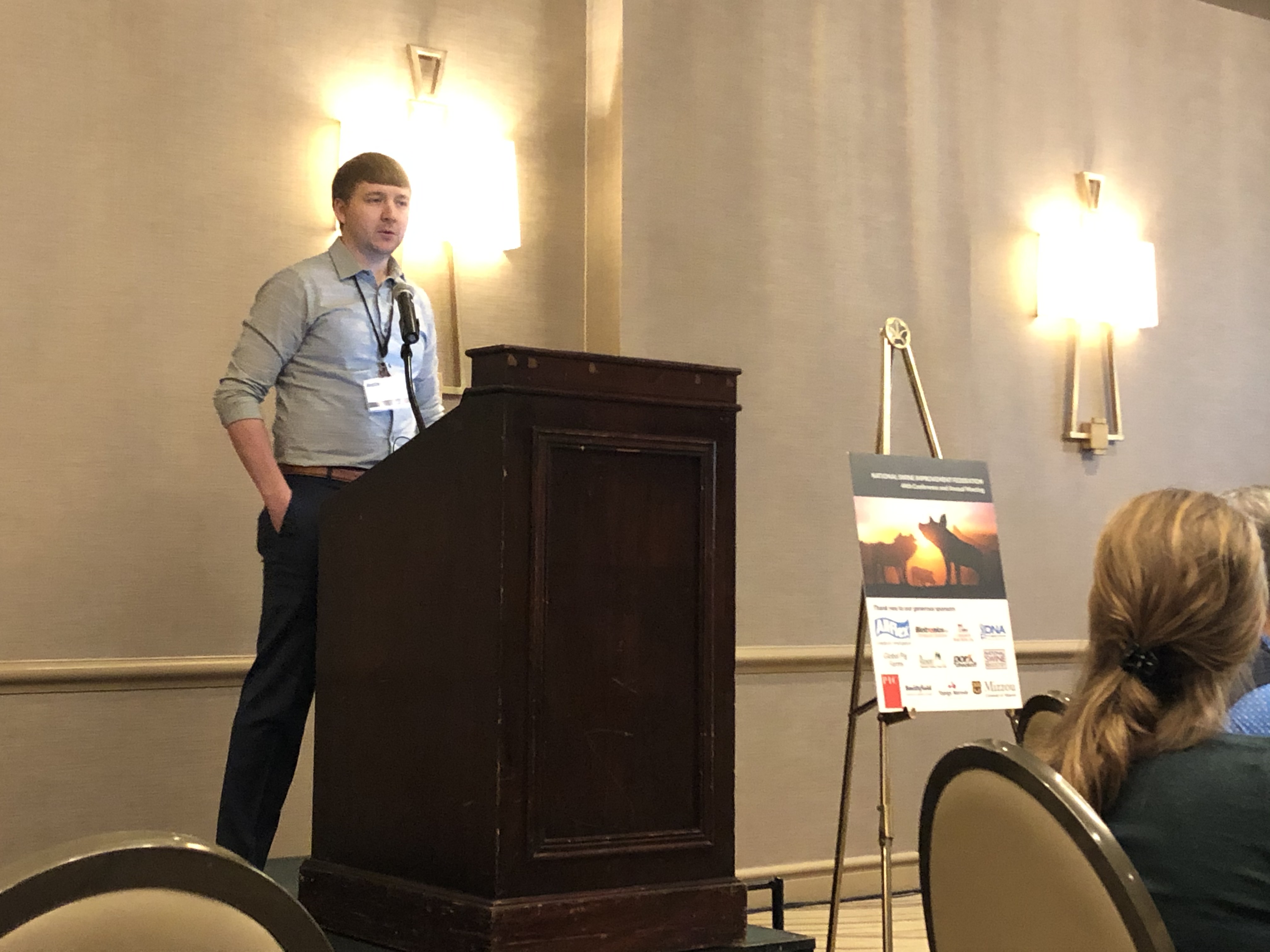 "The value proposition is there to add resilience to your indexes if it's not already there."
–Austin Putz with Hypor in "Selection Against Disease"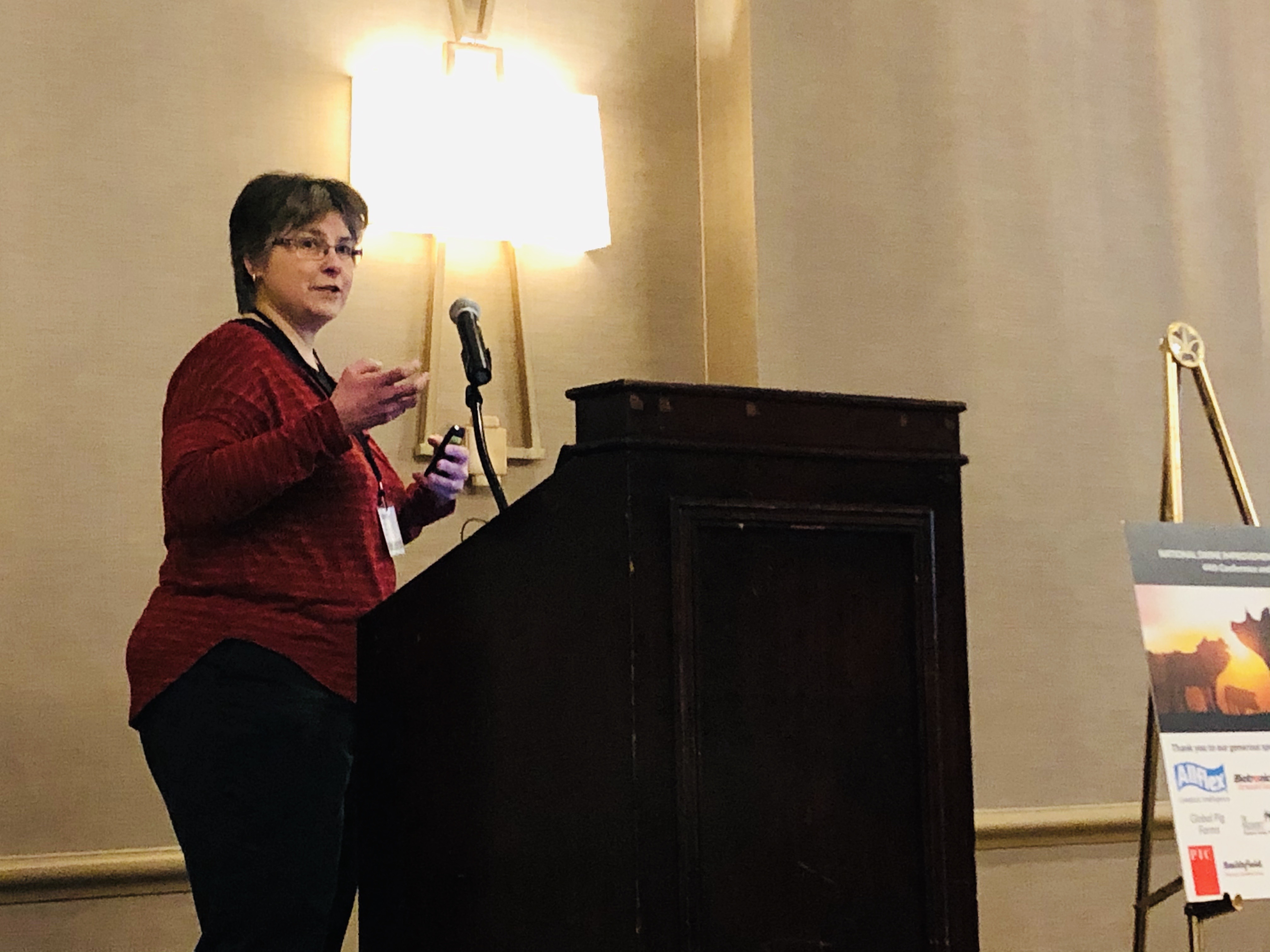 "Gene expression is a complex phenomenon."
–Catherine Ernst with Michigan State University in "Integration of Genetic Markers and Molecular Phenotypes to Decipher Gene Function and Control of Economically Important Traits in Pigs"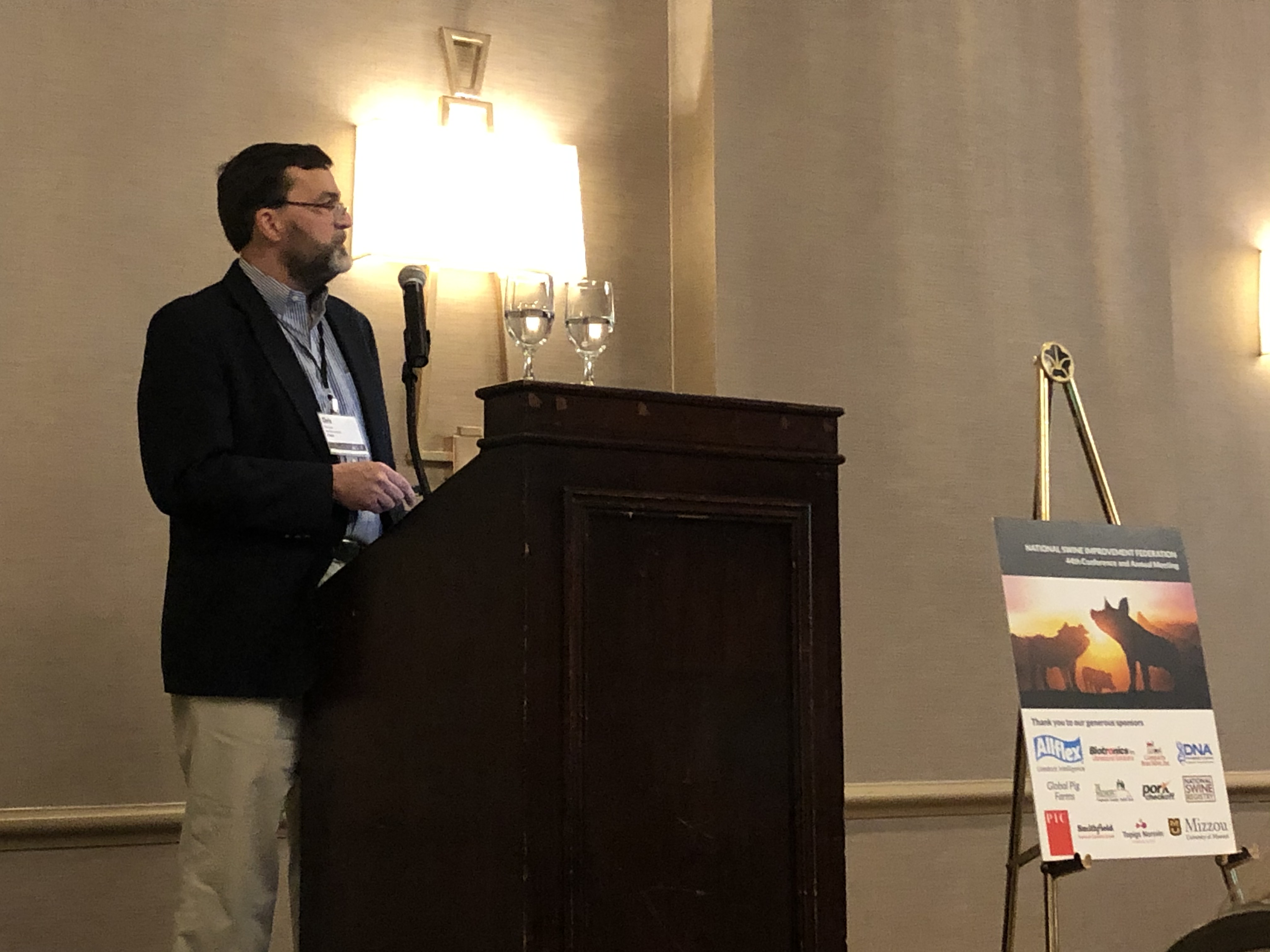 "Our goal is understanding the genotype to phenotype link, improving fundamental understanding of biology and providing information to accelerate genetic improvement."
–Chris Tuggle with Iowa State University in "FAANG: Functional Genome Annotation and its Value for Pig Breeding"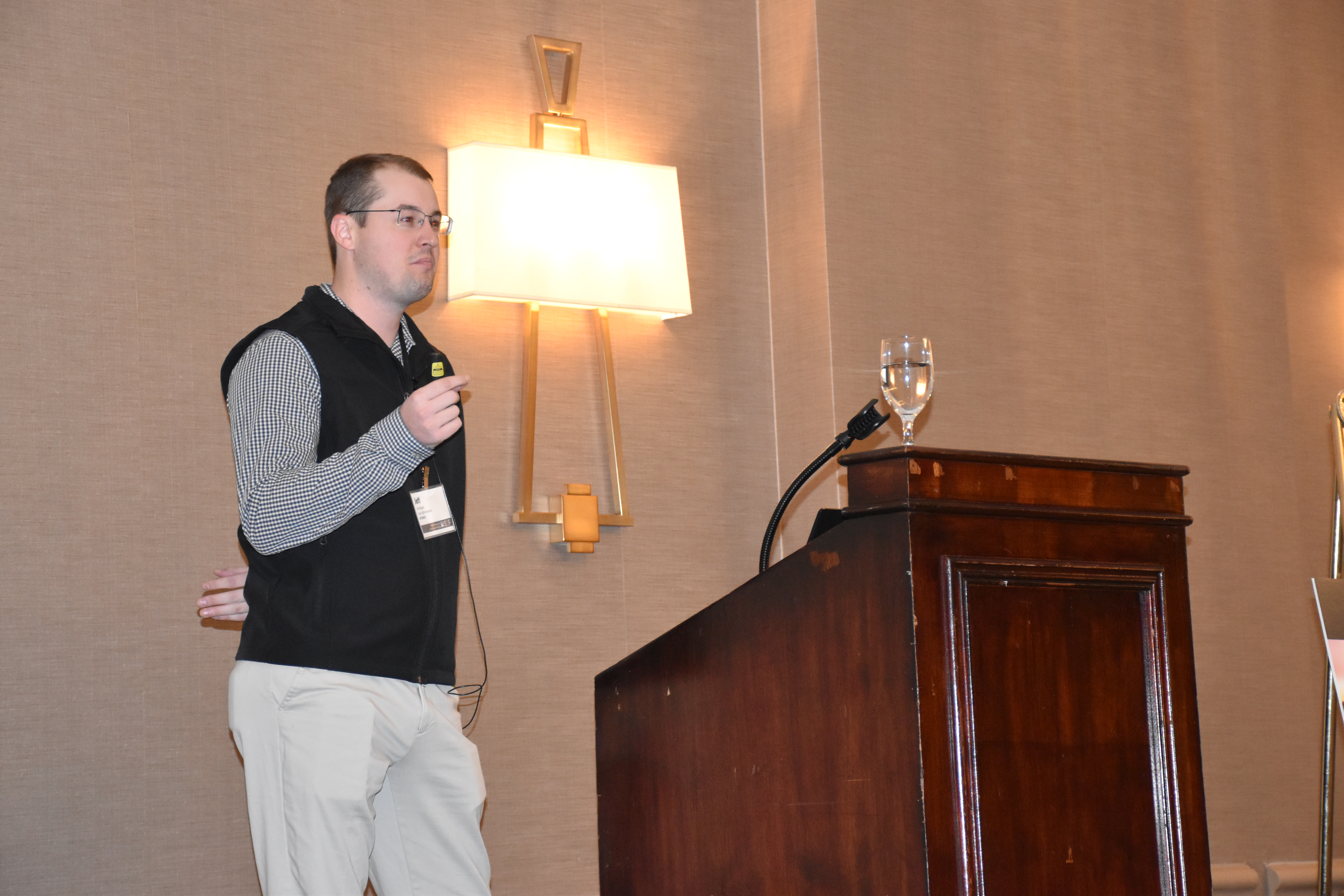 "When piglets are born, they are like a battery. We have a short amount of time to get them plugged back into the sow to recharge that battery."
–Dr. Jeff Wiegert with Texas A&M University in "The Effects of Colostrum/Milk Yield"
Watch Farm Journal's PORK for more coverage from NSIF. Save the date for NSIF's 2020 meeting. It will be held in conjunction with the Poultry Breeders Roundtable on Dec. 2-3 in St. Louis, Mo.

More from Farm Journal's PORK: