Pork Production Picks Up 062620
( Smithfield Foods )
Beef production is almost back to normal and now pork processing also appears to be on the rebound, reports AgDay TV's Clinton Griffiths.
On June 25, estimated hog slaughter was at 472,000 head, as compared to 477,000 head a year ago and 465,000 a week ago. 
Slaughter capacity bottomed-out at the end of April at about 54% due to the temporary closures or slowdowns of multiple pork processing plants around the country due to employee absenteeism caused by COVID-19. 
Capacity is working its way back up, averaging about 79%, Griffiths noted. Daily production is averaging about 86 million pounds.
For the remainder of the year and possibly into next year, USDA says health officials are likely to hold capacity to below pre-pandemic levels. 
Pork production for 2020 is now forecast at about 27.8 billion pounds, less than 1 percent above 2019 production.
On Thursday, USDA released its Quarterly Hogs and Pigs Report. A record-large inventory of hogs on June 1 doesn't bode well for prices, analysts said during a teleconference funded by the Pork Checkoff. The outlook contains many uncertainties, including the backlog of hogs, future slaughter capacity and the ever-present elephant in the room: COVID-19.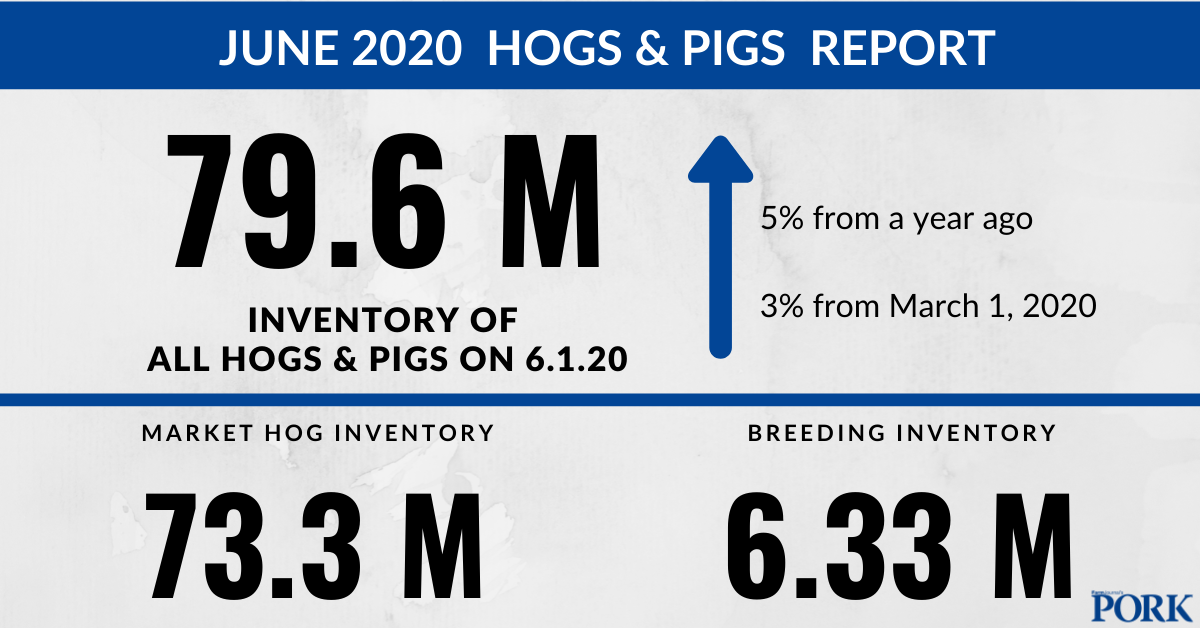 Read the full story here.
More from Farm Journal's PORK: 
Hogs and Pigs Report: Uncertainty Remains with Record-Large Inventory
Export Restrictions are Inconsistent with Science, USDA and FDA Say