( Farmweld/Frank Brummer )
Pork Perspectives is a recurring column that provides business and leadership strategy tips from some of the pork industry's finest. Meet Frank Brummer, president of Farmweld.

An adventurer at heart, Farmweld's Frank Brummer knows few limits. From mountain climbing to 200-mile bike races to engineering equipment solutions for farmers, Brummer always steps up to the challenge. He starts his day when the sun comes up answering emails and making phone calls for his first passion in life – Farmweld. By 8 a.m., he's on his way to the mountains near his home in Jackson Hole, Wyo., to spend his day focused on his second passion – hiking, biking and being outdoors. When the sun begins to set, he returns home to get on the phone and answer emails again for another two hours before going to bed. 
Forty years ago, Brummer saw a need and a demand for equipment in the swine industry. As a welder, he had ideas for how he could build better products to solve problems for pig farmers. Since then, he's never looked back. In January of 2006, he sold Farmweld to Canarm, a company based out of Brockville, Ontario, who kept Brummer on as president to continue to guide and lead the company he created. 
Recently, Farm Journal's PORK editor Jennifer Shike visited with Brummer about the past 40 years and what he's learned along the way about business and leadership.
Q. What is your business philosophy?
A. Caring – really caring. If you ask a CEO if they care, of course they will say yes. But does the customer realize it? Does the customer feel cared for? We've taken on the WeCare brand with our brand, so we own it. If we say we care and it's on our t-shirts we wear to work in the factory, then it's in our face and we have to own it. If we take care of the customer and take care of each other, our business will be good.
Q. How does Farmweld help customers?
A. We listen. I've learned that the customers will give you the answers, you just need to listen. Our customers are in that environment every day, so they know what they need and what they want. It's amazing how professional and business-minded this industry is and how efficient they are. They need good suppliers to help them reach their goals.
Q. How do you train and equip your employees?
A. For me, it starts with caring and setting that example for our team. I'm not on site, but when I am, I talk to each employee at their own workstation to see if they are happy here and how I can help them. When I'm on site, we also do fun things like play kickball and eat lunch together.
Q. When it comes to your business, what keeps you up at night? 
A. It doesn't matter what line of business you are in; the future comes down to who can attract and retain the best help. Whoever can do that is the one who will be the future success story. Look at the pork industry or manufacturing industry today – we have developed so much technology and we are way better at everything. But how much better are all the jobs? I don't think we've scratched the surface on what we need to know to the retain the best millennials. I am a baby boomer like many business owners, but we aren't going to solve millennial work challenges with baby boomer solutions. I don't think the status quo will take us into the future. 
If you look forward 10 years from now, I'm not sure the pork industry will look that much different. We've made so many gains, we're now refining those gains. But I think the labor issue is really going to skyrocket – not just for the pork industry, but for everyone. 
Q. What are you doing to attract the millennial work force? 
A. We broke ground on a 10,000-square-foot, state-of-the-art facility in June. From ping pong tables to half-court basketball, we want to provide the best facility so we can attract and retain the best people. It will take a different environment and approach. The people who figure that out will be super successful. That's what I'm trying to learn every day. What is important to my employees? Is it the break room? Natural light? Working four days a week versus five days? What is the most important part of working there? 
Q. How has the business changed since you've been with the company?
A. From a management standpoint, we used to make decisions behind closed doors, then tell the organization what was going to happen. That doesn't happen today, no decisions are made behind closed doors. Everything is debated, argued, talked about, and then a decision comes out of it as a group. Even if people don't get what they asked for, they were part of the decision process.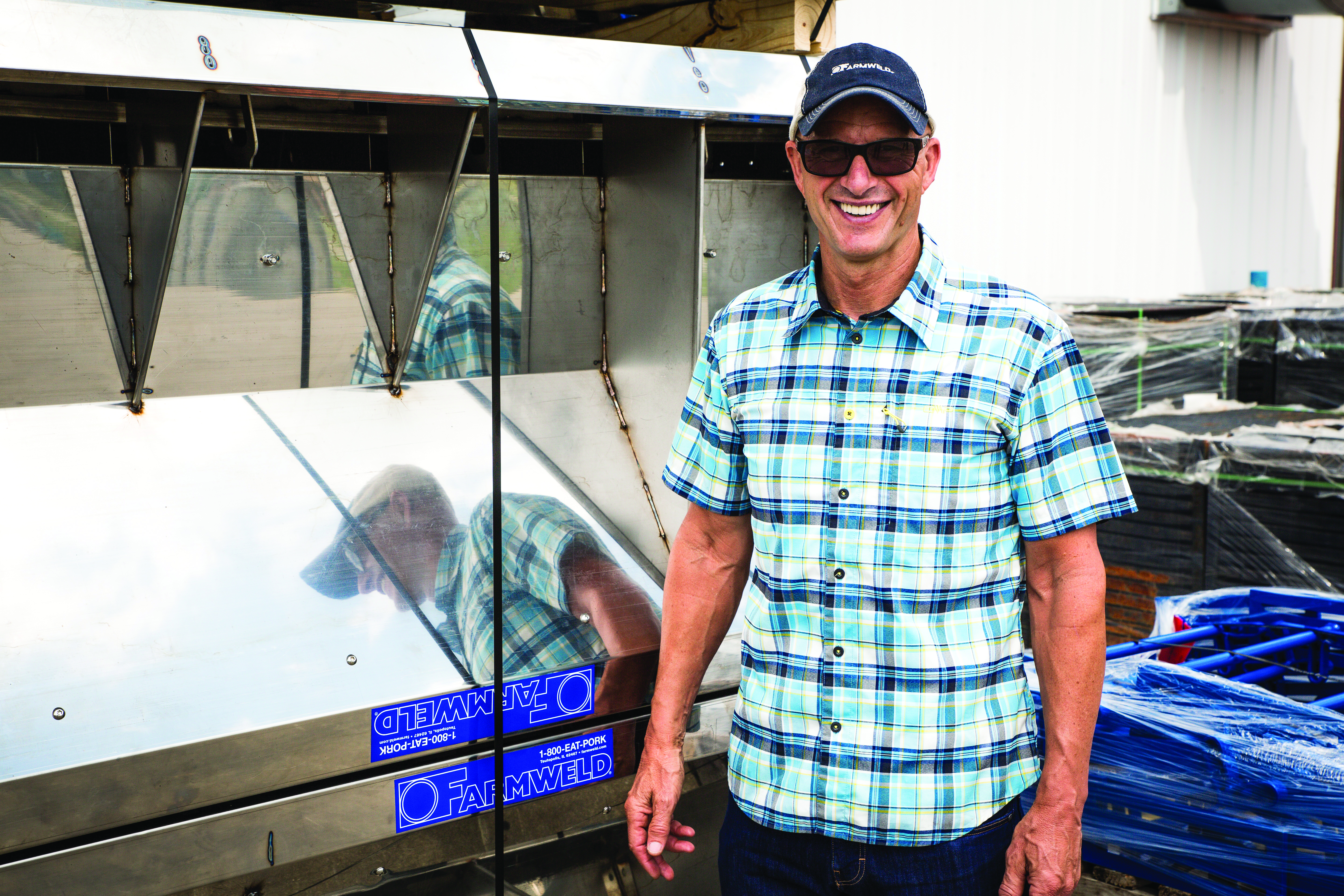 Q. How do you keep new ideas flowing?
A. We have a very open dialogue here and like to spend time brainstorming what we are doing and how we are doing it. We will tear down processes and products and then rebuild. Sometimes we end up back where we started. I've learned you have to be very vulnerable and open to tear it all down. As long as everyone checks their ego at the door and it doesn't get personal because it may be on their turf, it works very well. There's nothing I'd rather do than a brainstorming session – throwing out ideas and always improving.
Q. What will the business look like 20 years from now?
A. The equipment business will continue to be more automated. We are investing heavily in robotics and automation. There will always be a shortage of labor available. But looking forward, we need to be a really good company to work for and I'm investing heavily in this. I don't want to be the company that can't keep people. Our average employee has been here 10 years, that's pretty good, especially for a factory. But it's not time to relax.
Q. What advice do you have for someone who might like to do what you do someday? 
A. I don't tell people they should start their own business. But if it's in your heart and you really love it, go do it. If you don't, it's not a quick way to make money. It's not worth the fight. I eat, breathe, sleep Farmweld. I've never lived in a house with television and I've never watched professional sports of any kind. For 40 years, that's all I have done, and I wouldn't change a thing. When I'm riding a bike or hiking, I think about the brand. It takes that passion and if you have it, go for it.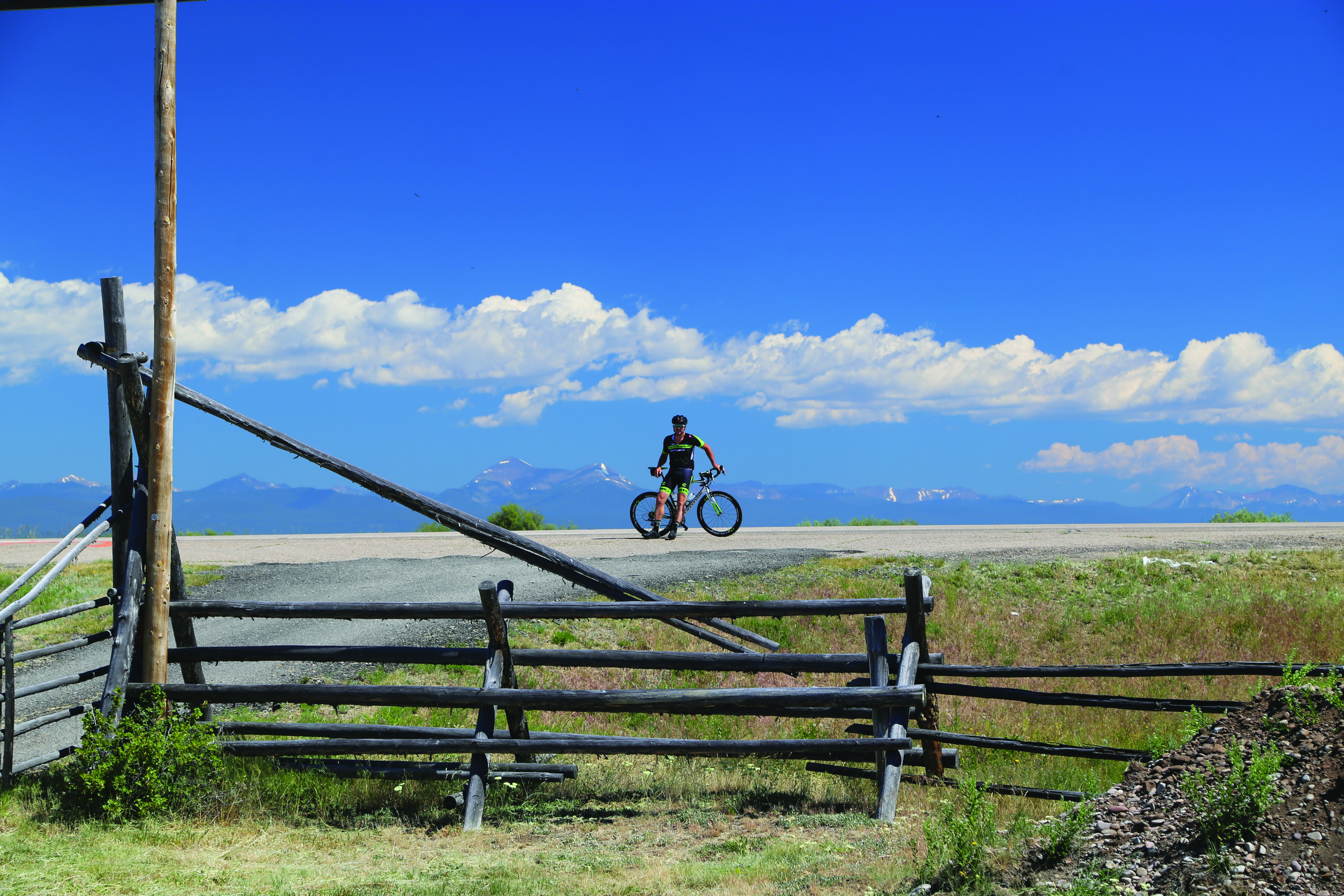 Q. Who inspired you?
A. I've had three really strong mentors in my life. My first mentor was my welding professor at Lake Land College. My second mentor was Chuck Stevens, the owner of a manufacturing place in Teutopolis. He told me during my first week on job that he wanted to help me be as successful as possible and that's what he did. He mentored me for 33 years at no gain to himself. My third mentor, William Austin, has been my mentor for 37 years. He's molded me and Farmweld into who we are today. 
Q. What's the best advice you've received?
A. Chuck Stevens told me one time to never go above 100 employees because you need to be able to know your employee's name, their spouse's name and their kids' names. The day you don't know that is the day you've lost the culture and feel of your company. 
Q. If you could go back and do something differently in your career, what would it be and why?
A. I wouldn't change a thing about what I've done. All I would do is care more. You learn things from not being the best. You learn to listen to customers because at some point, you didn't listen to the customer. A close friend once told me an improvement on a product. I didn't listen to him and I lost the next job. I had to go and earn that back. I later changed my products over that. It was a hard-learned lesson that I wasn't listening. That's why I'm always asking my sales team to listen a little deeper, listen a little harder. It's something I could have done better earlier. 
Opinions expressed in this column are the opinions of Frank Brummer and do not represent the opinions of Farm Journal's PORK. Watch for future columns featuring advice and insights from more of the industry's largest suppliers.
 
More from Farm Journal's PORK:
PORK Perspectives: A Minute with Robbie Moody
PORK Perspectives: A Minute with John Eggert