( Lori Hays )
African swine fever (ASF) and tariffs are topping the list of the biggest game changers in the pork outlook. Will 2020 be a similar story to 2019 with a new verse? 
It all depends on China. 
Lose the tariffs, increase demand
The U.S. pork industry's ability to export pork around the world is critical to its success. On the heels of record production in 2019, U.S. pork producers are expected to set a new record in 2020 at around 28.5 billion pounds. 
If that happens, pork will be No. 2 behind poultry for pounds produced, just edging out beef production, says Len Steiner, president of Steiner Consulting Group. He expects pork exports on a carcass weight equivalent basis will be over 7.4 billion pounds in 2020, an increase of 16% from 2019, which set an all-time record at 6.4 billion pounds. 
Although the U.S. is the lowest-cost producer of pork in the world, the 72% tariffs China has imposed on U.S. pork remain a major hurdle to that market, says Nick Giordano, NPPC vice president and counsel of global government affairs.
"If you are the largest producer and consumer of pork in the world and you take 50% of your domestic production out, obviously you will need to import a lot," Giordano says. "China's going to import a lot of pork and they are going to substitute other proteins. The global pork industry is going to be the biggest beneficiary. But, the question becomes, where does the pork come from?"
If the U.S. continues to be assessed tariffs significantly higher than its competition, countries such as Brazil, Canada and Europe will be the beneficiaries. Regardless of whether China comes to the U.S. for more pork, Steiner believes China will clean up the rest of the world and the U.S. will begin shipping pork to other destinations.
"Exports are going to be a big part of 2020 or if they are not, it's going to be very difficult for the American public to eat their way through this," Steiner says. "If you're in the pork business, you're really betting on the export business coming to the U.S."
Arlan Suderman, chief economist for INTL FCStone, estimates the number of hogs being fed in China are down 60% to 70% versus pre-ASF levels. Because those hogs are being fed to much heavier weights, actual pork production is down closer to 45% to 50%. Experts predict the world will be short about 7% of the animal protein it produced in 2019, creating some bullishness in the market. 
"There's nothing the world can do to fill that in," Steiner says. "Chicken can fill some of the gap in the second half of 2020, but because of biological constraints, it just takes time. The world's going to be short. We typically raise prices till somebody says, I'll pass or do without."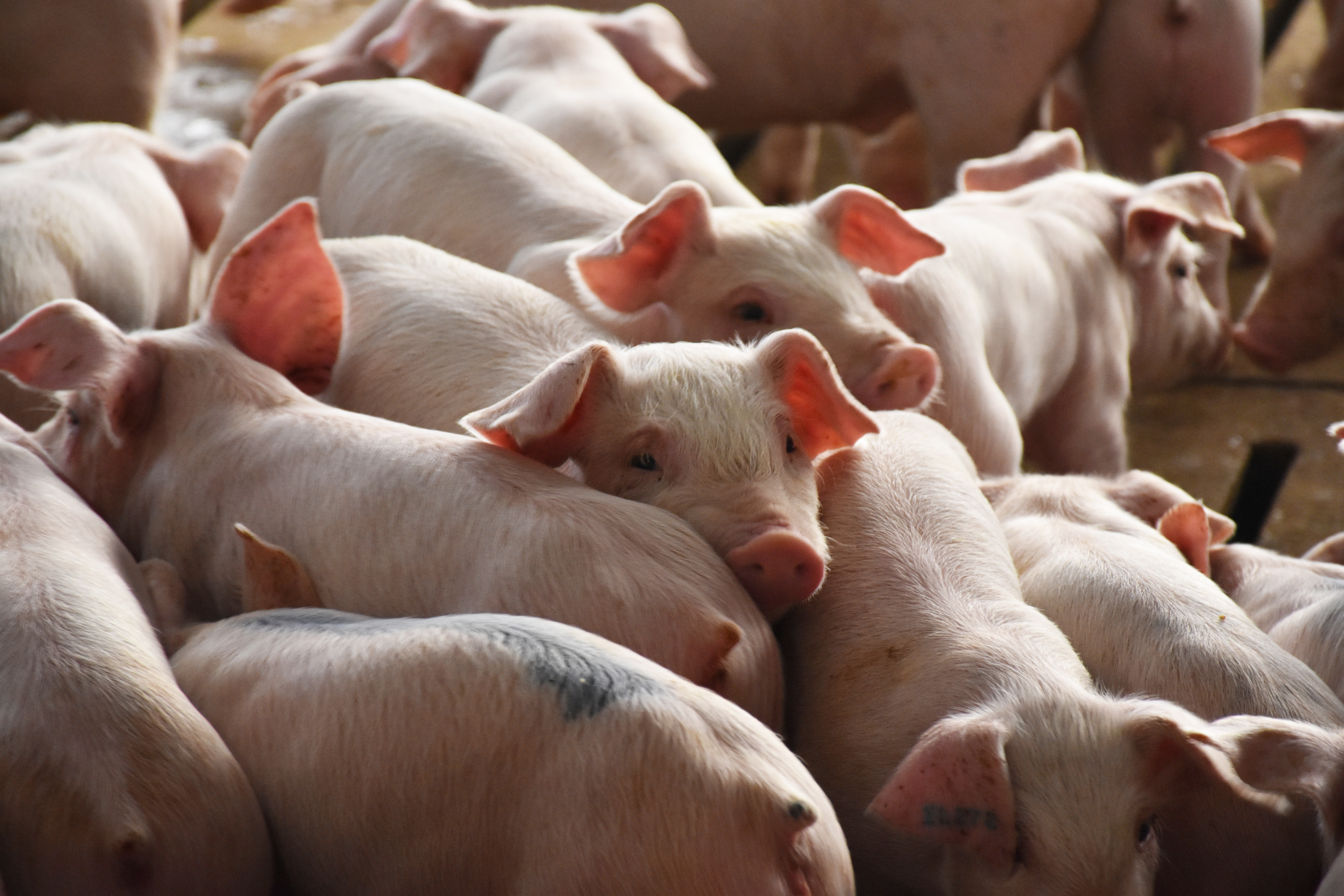 To grow or not to grow?
Although 2019's export opportunities have been a step in the right direction, Rabobank senior analyst Christine McCracken says producers haven't seen it translate into higher prices. 
"We've buried ourselves in oversupply. And as a result, it hasn't been as rewarding for producers," she says. 
U.S. pork production has exceeded global demand by expanding production faster than the world came to them for pork, Suderman says. The market has built in a $26 premium for the summer indicating it expects demand to dramatically increase. 
"That's given us some opportunity to lock in profitable feeding margins through much of next year, an average of $20 a head going forward, which is certainly better than the small losses per head we're taking right now," Suderman says.
As the pork export business grows, so will opportunities all along the chain.
"Obviously packers have been available to benefit from tighter supplies as exports have gone up, but that hasn't translated to better returns for producers," McCracken says. "For 2020, I'm expecting producers to start to see the benefit of a better balance of supply and demand in the U.S. and hopefully that will translate into improved returns."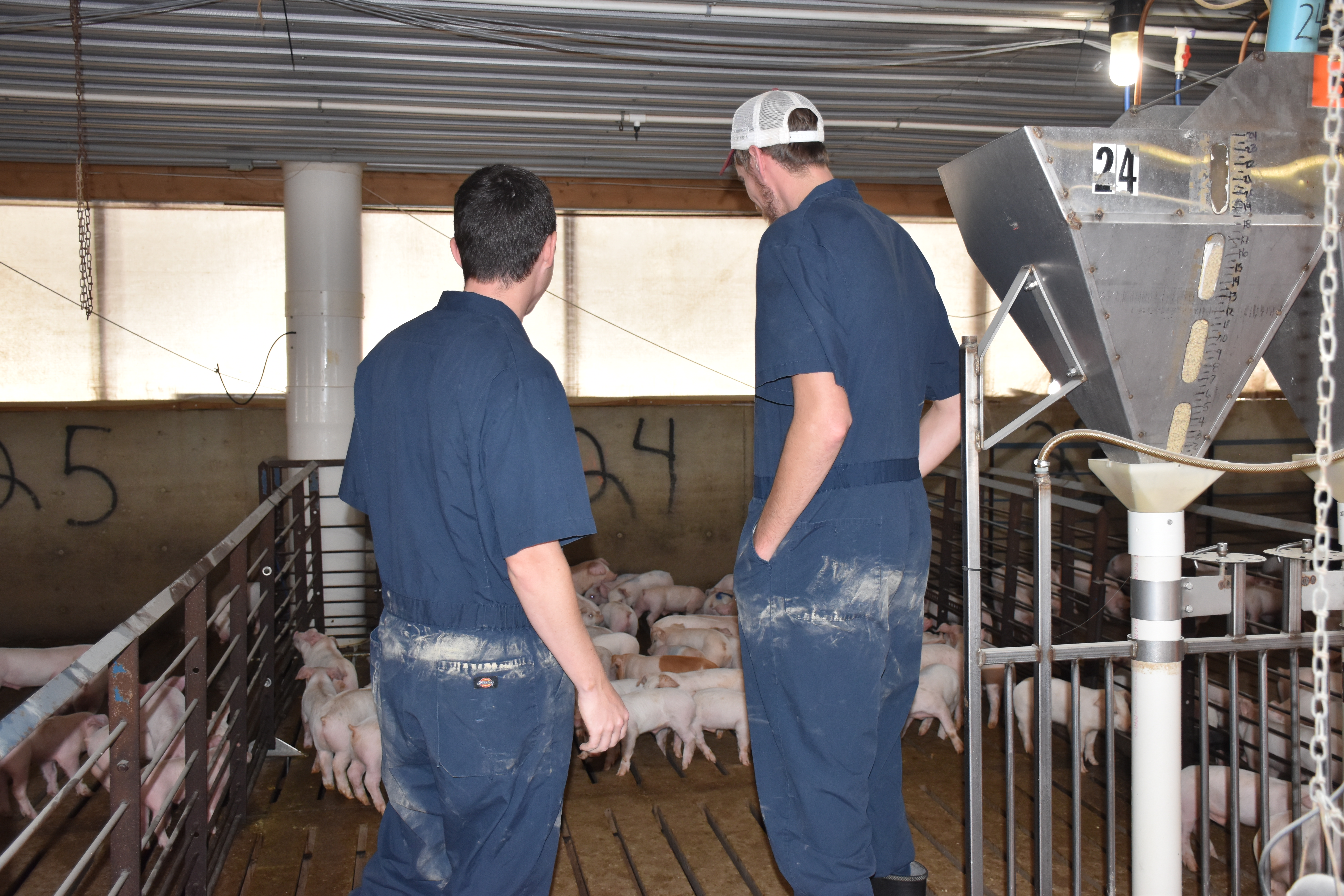 Don't underestimate feed and labor
Profitability will also hinge on whether a potential trade deal with China includes significant quantities of corn, ethanol and DDGS that might increase feeding costs for pigs. 
"You could probably throw soybeans in there as well, though I'm much less concerned about that, unless a weather problem in South America or a major production area here in the United States develops," Suderman says. "I think the higher risk right now would be if China were to open its doors to U.S. corn, ethanol and DDGS. That would increase the cost of corn for feeding hogs."
Steiner cautions producers to align themselves as they get into record production.
"From a slaughter capacity perspective, I don't think equipment-wise we will run into issues, but we are running into people issues at the packing plants," he says. "We're having trouble manning these plants with butchers."
Jobs are not being filled in some packing plants and with the expected growth ahead, something will need to change, Steiner says. The severe shortage of workers on the farm isn't going away anytime soon.  
Remain vigilant on foreign animal disease
It's exhausting to keep up your guard, but heading into 2020, that's exactly what McCracken advises pork producers to do.
"Stay diligent on maintaining exceptionally tight biosecurity controls," she says. "A big part of keeping foreign animal diseases such as ASF out (of our herd) is a function of those import controls and processes at the border. But there's only so much those processes can do – if something gets into the country, you have to keep it out of your operation."
Keeping disease out should be the No. 1 priority for every producer, McCracken says. She applauds the industry's tabletop exercises and emergency drills to "help identify potential holes in the net." 
"We are getting better all the time. There's technology and tools, and as an industry, we need to investigate all of those so we can make sure nothing gets through," she says.  
There's no doubt being more aware on an everyday basis is more stressful for operators and creates a whole new set of challenges, she adds. 
"You have to think about ongoing changes—from how you let people on to your farm, to your feed and how you receive it and to all the potential gaps in your supply chain," McCracken says. "It's being more rigorous, maintaining detailed records and never letting your guard down so in the event of a domestic case of ASF, we can detect it early."
Manage risk
Using risk management tools is going to be important in 2020. 
"We have a high-opportunity, high-risk gift if China comes to the U.S. for the quantities of meat we expect," Suderman says. 
As a hog producer, he says it necessitates protecting your downside risk because you never know when that headline might hit announcing ASF in North America.
"You've got to be afraid of ASF, afraid of the tariff war cutting exports and at the same time, be thrilled you are part of a growth industry," Steiner says. "Just remember it's only a growth industry because the export market is good."


More from Farm Journal's PORK:
Two-Headed Consumer Demands Change from Farmers, Food Companies
PRRS Research Beyond 2020: The Fight Isn't Over
Who's the Prize Winner? ASF's Impact on Global Animal Protein Market