( Clare Schilling )
His 10-year-old truck is showing signs of a little rust. It's traveled more than 400,000 miles serving swine producers across the country. But Aaron Lower says it still runs just fine. 
As he shares what it's like to be president of Carthage Veterinary Service (CVS), I expect him to be a little less hands-on, a figurehead behind a desk answering his phone all day. But for Lower, what enables him to lead one of the largest veterinary systems in the world is his boots-on-the-ground approach to leadership and client relations. 
His colleagues say he leads this way because he genuinely cares about people. 
"He builds relationships with everyone," says Clayton Johnson, a colleague and partner at CVS. "Whether it's the owner or the sow farm manager, you can tell there's more than a business relationship."
In late 2018, Joe Connor handed over the reins of CVS, a clinic Connor started from the ground up and has grown to touch every U.S. state and several foreign countries. Lower, a 36-year-old graduate of the University of Illinois and the University of Illinois College of Veterinary Medicine, says he was fortunate to be in the right place at the right time, and his upbringing in agriculture didn't hurt. 
"My family farms and runs a 1,200-head cattle feedlot and a 300-sow farrow-to-finish operation," he says. "I understand the lingo and the challenges livestock producers face."
Bill Hollis, another colleague and business partner, says Lower can relate to producers' needs, wants and expectations. 
"At the same time, he's a critical thinker. His desire is not status quo. He wants to make everything better every time and help people make progress," Hollis adds.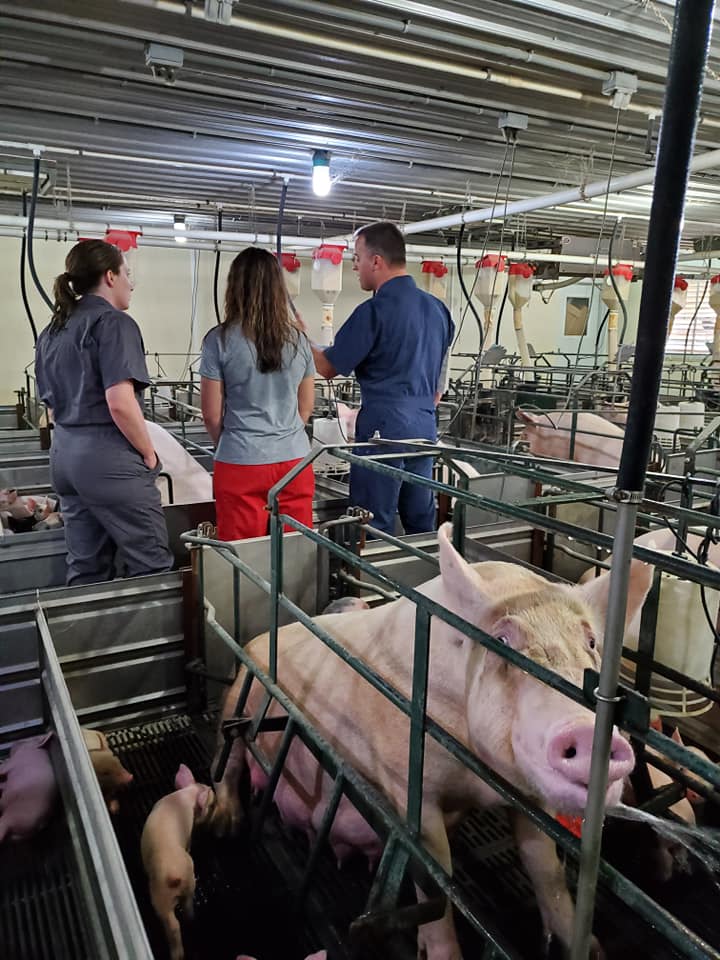 With swine in mind
In veterinary school, mentors such as Hollis, John Waddell, Jim Lowe, Sarah Probst Miller and Joe Connor opened Lower's eyes to the possibility of a future in the swine industry. 
"I didn't know what pig vets did; we grew up using them only for emergencies," Lower says. "I always figured I would go back home to northwest Illinois and work in a mixed practice. But the pig side intrigued me; I was excited by all the different things you could do in pig medicine. I took a job with Carthage expecting if I didn't like it, 
I could go back to northwest Illinois."
Although the backbone of CVS is veterinary service, the business has expanded over the years to diagnostic testing, veterinary supplies, sow and finish records, training and education, human resources and research. CVS exists to help producers, Lower says.
"I always think there's a better way we can do things; I'm a C in a DiSC profile," he says. (DiSC assessments are individual personality profiles that measure a person's affinity to certain behaviors: Dominance, Influence, Steadiness and Compliance.) 
"In a veterinarian's world, you always have to be pushing to differentiate yourself, in terms of your service, tools and research, and that's the way my mind works," he says. "How do we continue to drive solutions to our clients?"
Lower spends his days working with family pig farmers and some corporate producers. He enjoys getting to play in the health and production world, primarily with clients who have fewer than 15,000 sows. 
"I'm generally with one client a day reviewing production records, discussing areas we need to work on, assessing farm diagnostics, then meeting with the owners to discuss what we saw and what we're working on in order to develop a plan for the next period of time," he says. 
Lower even helps with employee reviews because the vet is one of the only relatively unbiased individuals producers work with, he adds.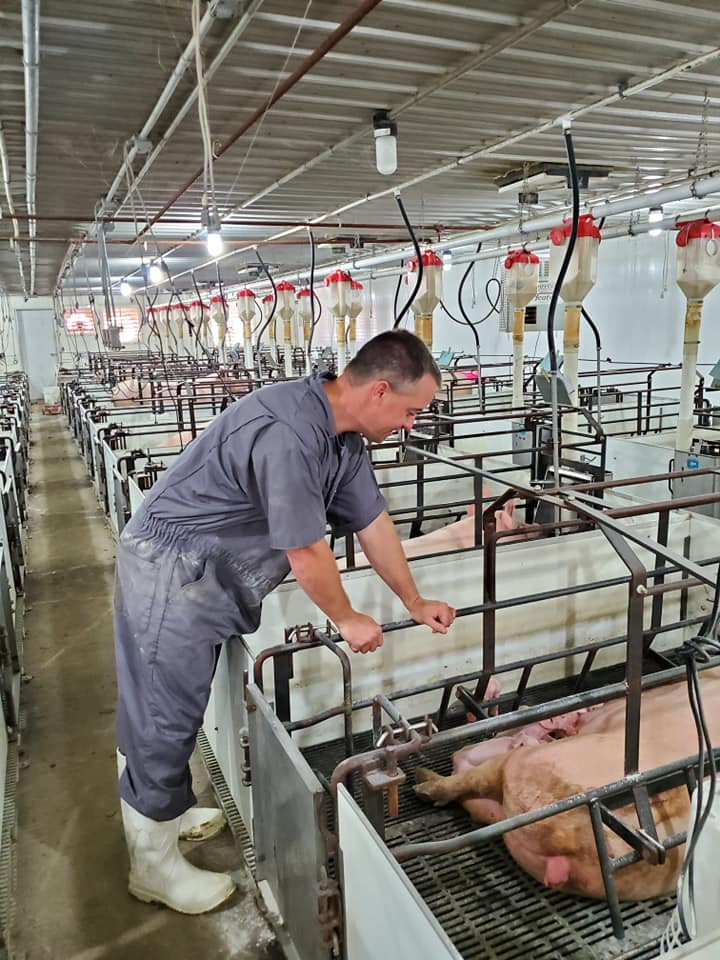 Driven to solutions
When it comes to developing solutions for clients, Lower says it's generally easy to pinpoint the problem, but trying to develop plans and convince people what needs to be done to address the problem can be challenging.
"I always say the pig never lies," Lower says. "Everyone can have different opinions, but when you are all there together, you can find solutions faster." 
Johnson says he believes this mindset makes Lower successful.
"He works to find a consensus and tries to get groups together to find common ground," Johnson says. "He's never afraid to question his tactics when the current plan doesn't deliver the desired results. He's got incredible intellectual horsepower and learns extremely fast on the fly. He is willing to put his sacred cows out to pasture, butcher them and reinvent himself if needed."
Lower says the most effective visits are the ones when you can get everyone from the team there, from the production team to the nutritionist.
"It tells me a lot when I go back to a farm, and the client didn't do what I recommended," he explains. "I tell young vets that's a reflection of me. I didn't convince them, I wasn't clear enough or I didn't develop a protocol they wanted to execute."
Phil Borgic, an Illinois farmer, has worked with Lower since he started as a veterinarian at CVS. 
Lower doesn't feel like he needs to come in and make a change just for the sake of it. Borgic says, "He's thoughtful about suggesting benefits and improvements to our operation." 
After a tragic fire struck Borgic Farms in 2018, Lower ... read page two.