( New Fashion Pork )
New Fashion Pork celebrated the opening of its new feed mill in Round Lake, Minn., on Friday. Owner Brad Freking performed the ribbon-cutting ceremony during a community-wide celebration.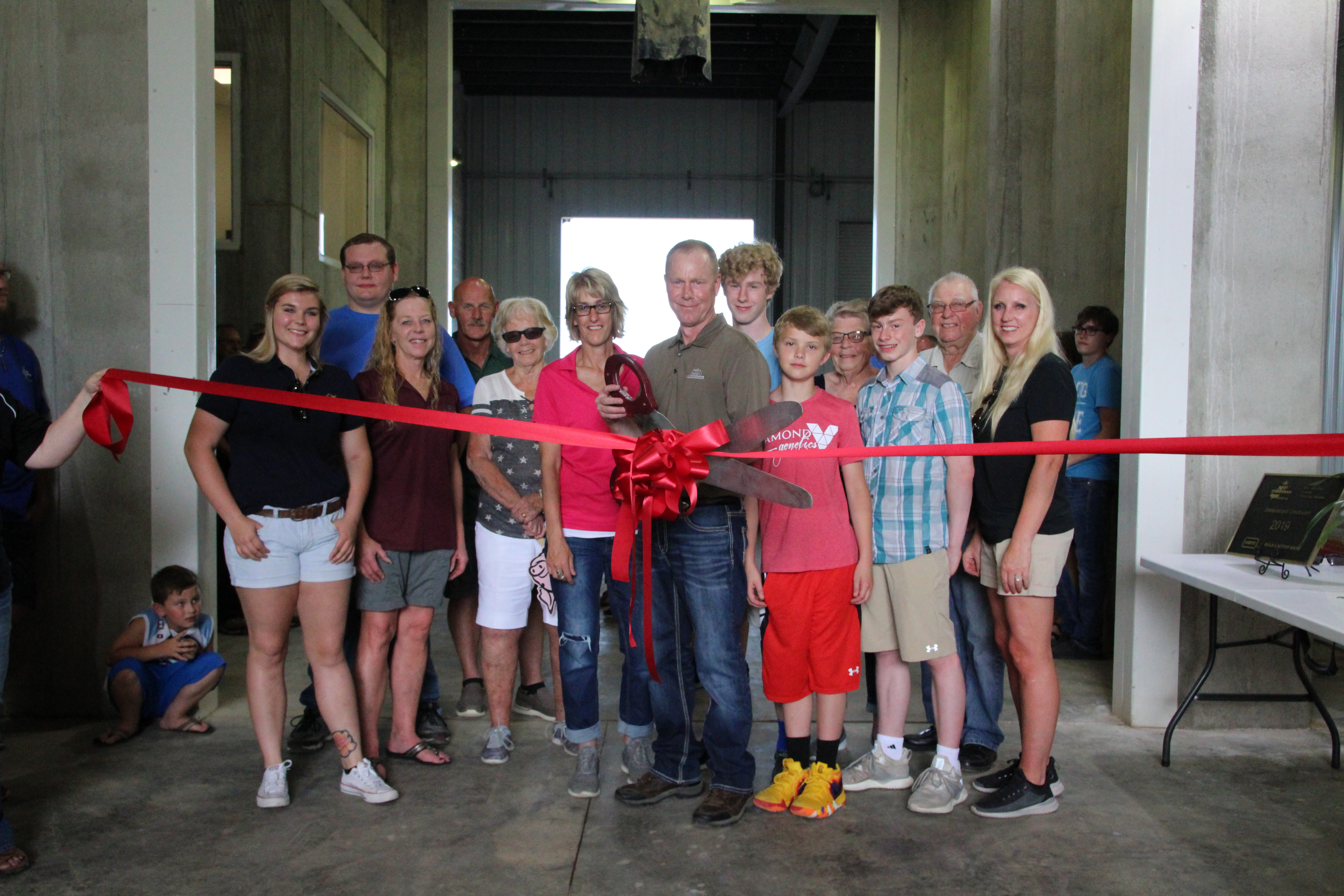 The Freking family celebrates the new feed mill opening.
The feed mill opening is the culmination of a four-year process, Freking said. Construction on the facility took 12 months but required significant effort to get the needed site permissions and conform to building codes. 
Weitz Contracting of Des Moines, Iowa, and Interstates Construction & Control Systems out of Sioux Center, Iowa, constructed the mill, requiring a total of 45,000 man hours.
The construction crew faced 37 inclement weather days, 54 inches of snow and 70 inches of rain. 
The feed mill, which is New Fashion Pork's fifth, is 155 feet tall and comprises 2,800 yards of concrete and 446,000 pounds of rebar.
The mill made several test loads last week and plans to continue to ramp up production this week, said Chad Hastad, director of nutrition, research and support operations at New Fashion Pork. 
"The new mill will allow us to replace an older facility while internalizing more feed in a modern facility," Hastad added.
The mill will produce 150,000 tons of feed each year and employ 10 people. Freking said the mill will be a boost to local economy, too.
"By creating a stronger demand for corn, the local economy will be significantly benefited with a stronger corn price for area farmers," Freking said. 


More from Farm Journal's PORK:
Temperature-Loss Interventions and Piglet Survival
New Biomedical Research Center Funded at the University of Missouri