I love summer and the crazy chaos it brings. But it often has me burning the candle at both ends. More daylight = more work that can get done. Take the other day for example. It wasn't unlike most days. I was going to get my schedule ironed out for the next month, write a bunch of stories and be done by 5 p.m.
And then they found the kittens. 
Immense joy followed as our three kids passed around the two 10-week-old kittens they discovered behind a stack of boards in our barn. I guess our young "wild" barn cat was a mom now. The kittens were undeniably sweet. I smiled, walked back to the house and let the kids and our babysitter, Maggie, enjoy the moment.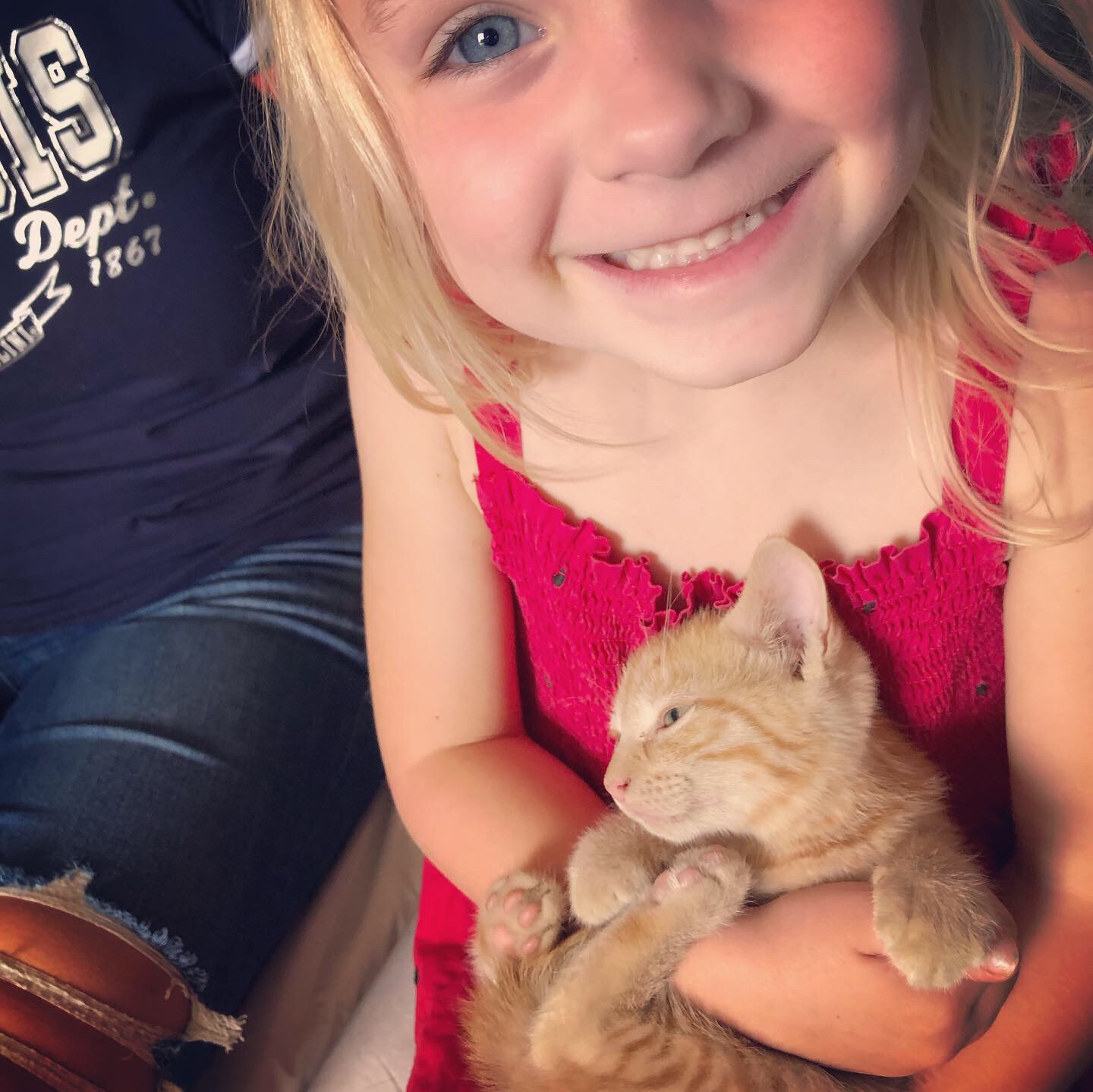 Fast forward 30 minutes. In an attempt to keep our new kittens somewhat corralled, the kids decided to put the kittens in one of the horse stalls. It had worked before with the first two kittens we brought home to the barn a couple years ago.
But it didn't work this time. One of the kittens panicked in his new surroundings, sending the other kitten furiously climbing up the side of the stall to the very top of the side wall. Then, she fell in between the stall and the side of the barn.
She was stuck and couldn't get out. (Sound familiar?)
When I heard this news from Maggie, I raced out to help the kids figure out a solution. We had a lot of ideas, but they weren't very good. Then my son Hunter took a look at the situation from a different angle. 
"What if we dig a hole up from underneath the bottom of the stall wall?" he asked.
We grabbed the shovels and started digging. Before long, a very scared kitten was rescued by my insanely dirty, sweaty son and handed off to my tearful daughter. (Maybe mom was teary too.)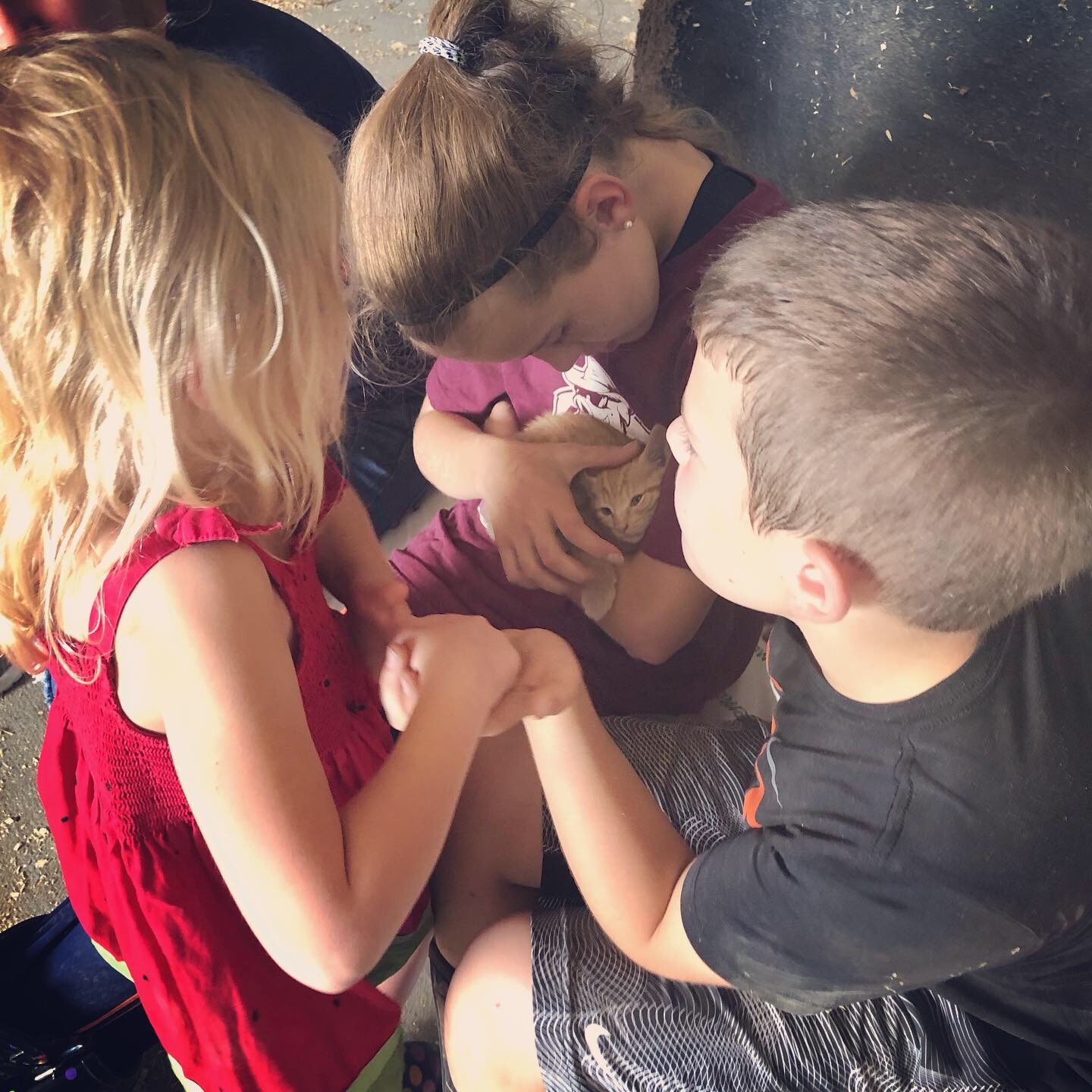 Ok, nice story, but what's the point?
Rescuing a wild barn kitten was not in my game plan that day. In fact, it didn't even make the "maybe" list. 
But those memories made with my kids? We will never forget that day. So maybe it wasn't what I thought I needed to be doing, but it was precisely what God had planned for me. 
I think we live in a world that has little margin or open time. And I'm raising my hand that I'm not very good at leaving margin in my own day. I am all about living life to the fullest. I like to joke that I operate this way because my dad always said if I didn't have something to do when I was little that he could find me something to do. Isn't there always something that needs to be done around the farm? 
Unfortunately, author Kevin DeYoung in "Crazy Busy" says avoiding margin is a dangerous trap—we need it. He says planning for margin means planning for the unplannable. It means we understand what is possible for us as finite creatures and then we schedule for less than that.
He makes a valid point. When we fill up our schedule to the max, it doesn't allow for kittens who need rescued or kids who need comforted. It stops us from lending a hand to our neighbor or looking out for that young person who might need a little help. Margin makes room for intuition and instinct.
"Busyness is like sin: kill it, or it will be killing you," DeYoung writes. 
If you are like me and struggle with the desire to be productive and the desire to be present, try putting a little more margin in your day. If we don't start planning for it, we're going to miss out on so much joy. 

More from Jennifer Shike in Farm Journal's PORK:
Move the Food Conversation Forward