I do not like to fail. 
So I found it a little strange that as I walked up to the podium to reflect on my collegiate livestock judging experience at the American Royal, the one thing I kept coming back to was how grateful I am that livestock judging taught me how to fail and then pick myself up and move on.
When it comes to judging livestock, one could argue that you are never truly failing if you are simply sharing your opinion on how you think a class of livestock should be placed. It's your opinion, right? But the reality is that those placings are measured against an official placing that is the standard for that day. Sometimes you mark your card wrong and "fail" a class.
And let me be honest that I "failed" many a class. But I learned that I had to be confident even when those failures came along. Judging is not about perfection; it's about getting pretty close and having the confidence to keep moving forward. It teaches you how to find a little peace in the struggle. 
Twenty years ago the stars aligned and my livestock judging team at Kansas State University won the American Royal. It was a day we won't forget. Each year, the American Royal recognizes the champion team from 20 years and 50 years ago. I remember thinking how cool it would be to come back 20 years later. What would our lives be like? How would we move the needle in this world?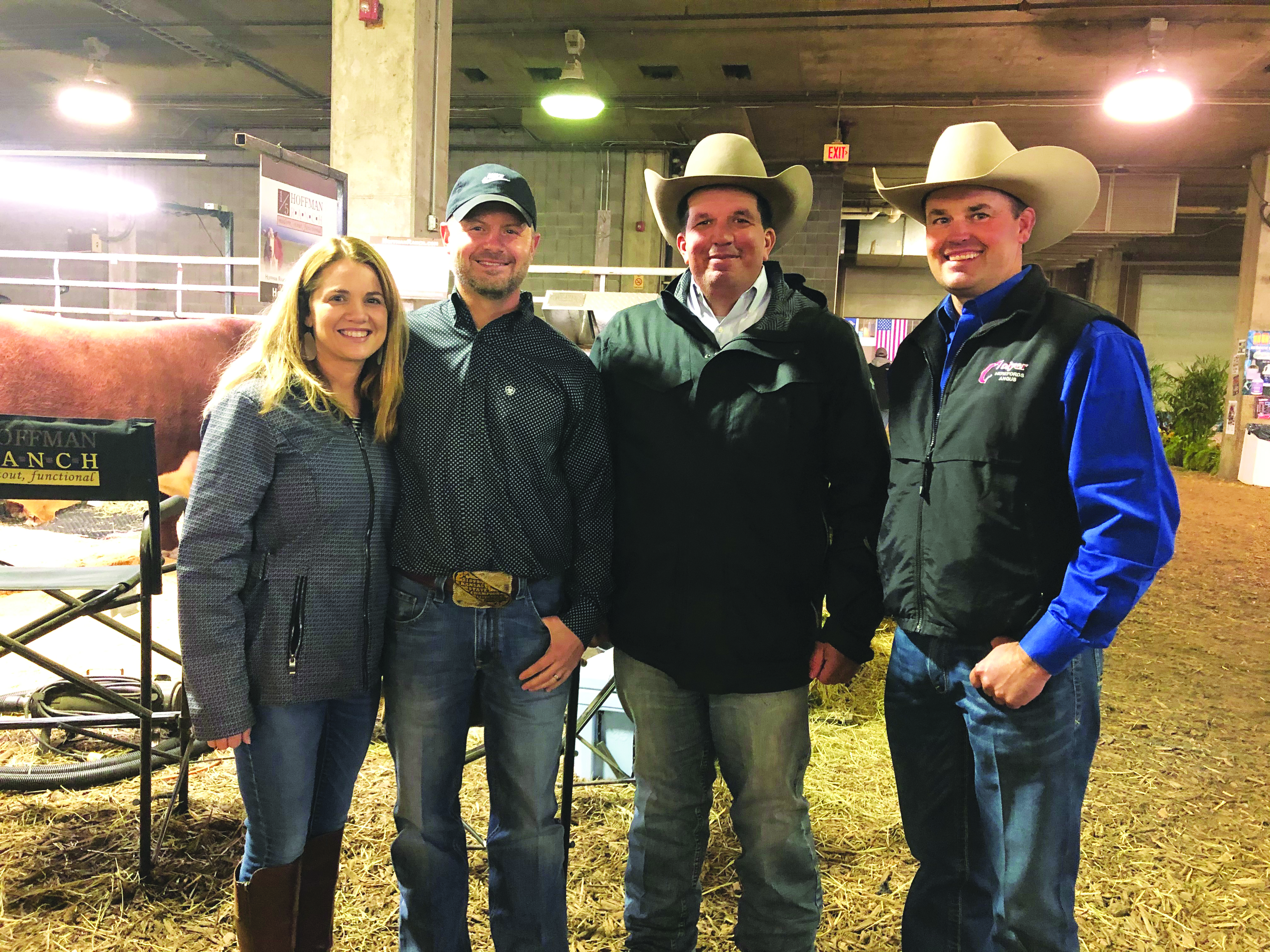 (Left to right) Jennifer Shike, Dan Shike, Jason Hoffman and Kyle Colyer reflect on the past 20 years since they marked cards during the American Royal Senior College Livestock Judging Contest as part of the Kansas State University champion team.
As our team exchanged stories and shared memories, I was humbled by the success and talent I was surrounded by. But most importantly, I was overwhelmed with pride to know that our entire team was still involved in the livestock industry in some way. 
Without livestock judging, I know I wouldn't be where I am today. Not only did it expose me to the opportunity to be engaged in the livestock industry, but it also made me tough. I know when failures come my way, that's not a sign to give up. It's simply a sign to rise up and move on.
This past year has been a roller coaster for the animal protein industry. There's no question we are treading in uncertain waters. From trade and politics to foreign animal disease and labor, there's still a long list of challenges ahead of us as we move into 2020. 
Unquestionably, we will see our share of wins and experience a few failures, too. When those times come, find a little peace in the struggle so you, too, can rise up and move on. The pork industry needs you.

More from Farm Journal's PORK:
Nobody Sets Out to Be a Survivor: 4 Ways to Deal with Tragedy