( Illinois Pork Producers Association )
Green glitter snot, vials of viruses and more drew in over 150 young swine enthusiasts at the Illinois State Fair for a "Becoming a Swientist" workshop and biosecurity panel discussion. 
Biosecurity is a hard word for kids to understand at first, but they can relate to making slime and talking about germs.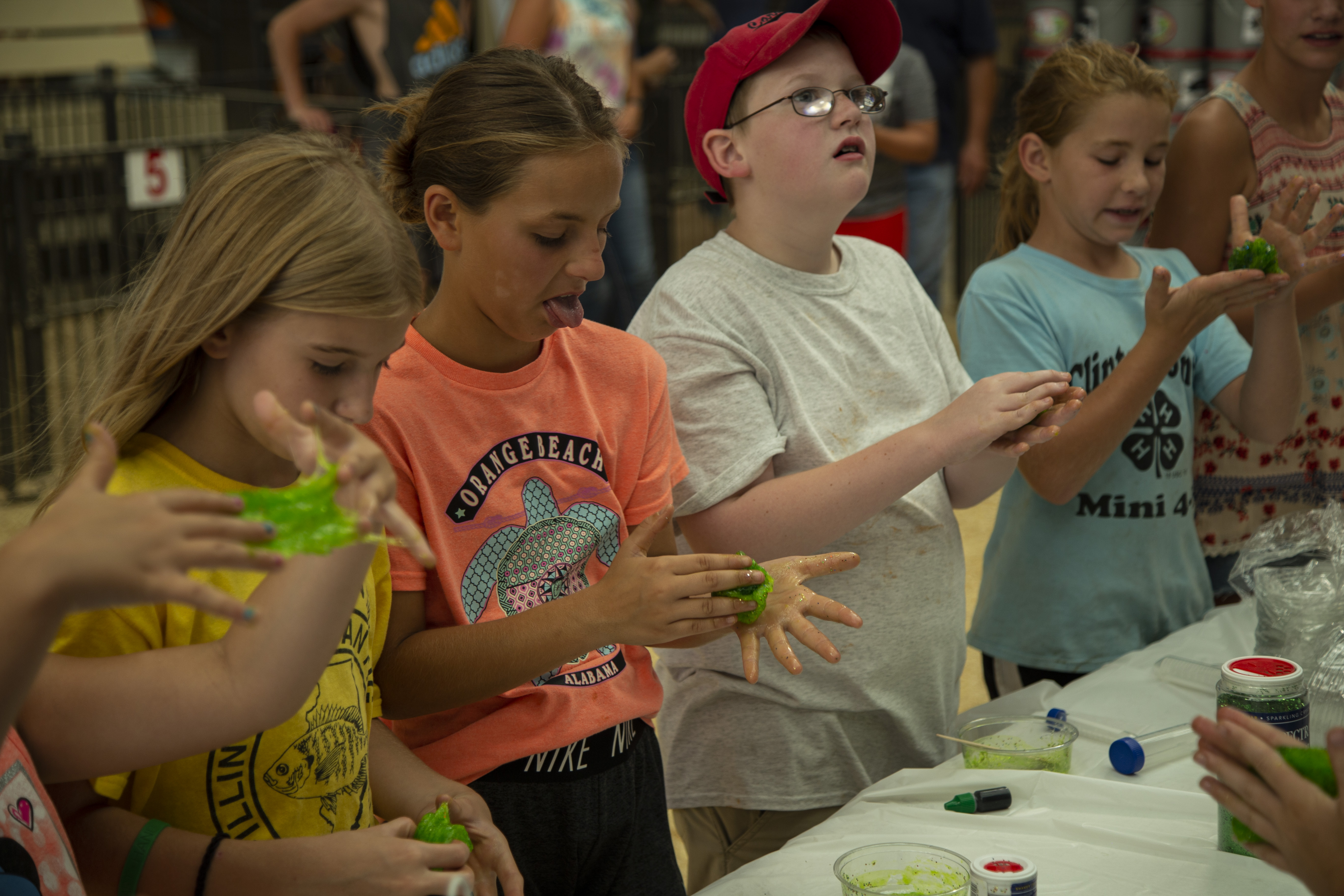 In the Virus-Infected Snot Activity, aka slime, youth were introduced to respiratory transmission of pathogens and will practiced proper hand washing techniques.
"Several of the youth and parents we encounter within the show swine industry have misconceptions about what biosecurity entails and the importance of prevention measures in their operations," says Jacqueline Nolting, laboratory operations manager for the Animal Influenza Ecology and Epidemiology Research Program at The Ohio State University. 
After experiencing a "Becoming a Swientist" workshop, young people have a greater appreciation for how pathogens are transmitted between animals and people.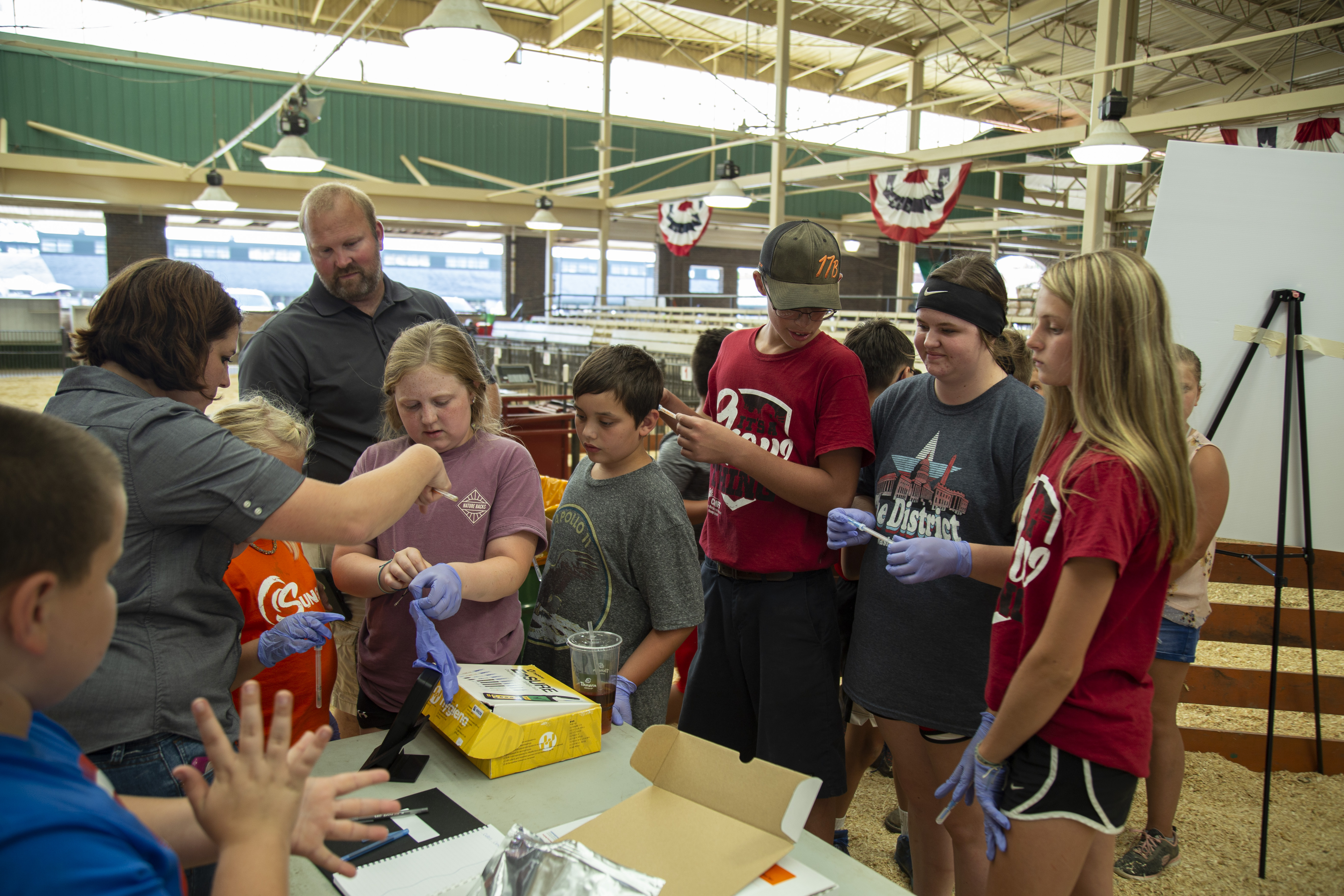 During the Disease Investigator, the participants used traceback techniques to determine the source of an African swine fever outbreak in a commercial swine operation, while learning the importance of premise identification.
The program started in 2015 with a pilot educational program funded by the Council for State and Territorial Epidemiologist (CSTE), to teach youth in agriculture about the risks and prevention of zoonotic disease. The program started with workshops in five Ohio counties, targeting local 4-H and FFA swine exhibitors, and quickly expanded as funding continued, Nolting says.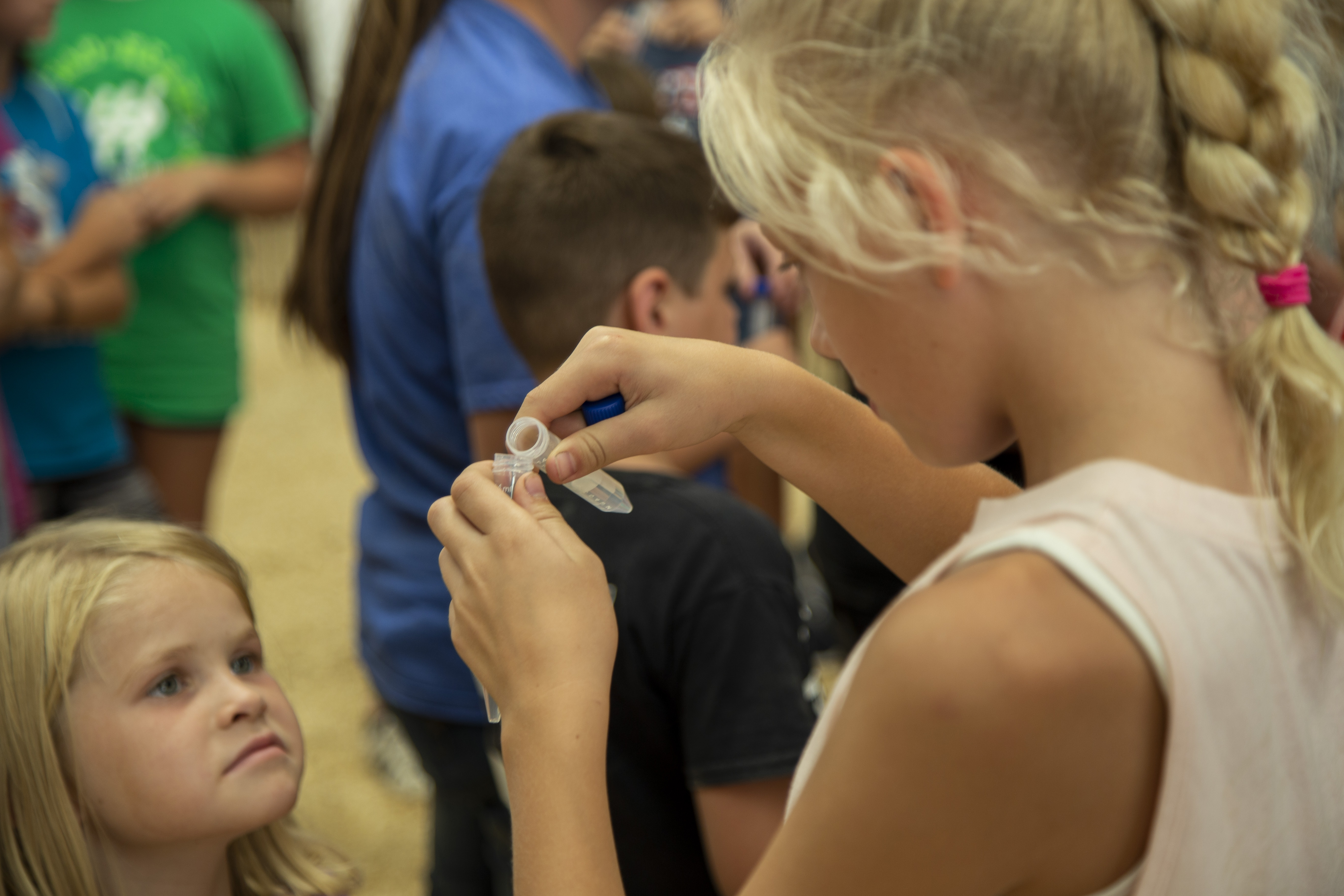 During the Mucus Swap Activity, participants could see the speed at which pathogens can spread through an animal population in real-time and discuss ways to prevent disease transmission.
The team has since developed a Zoonotic Disease Risk and Prevention chapter for the Ohio Swine Resource Handbook and skill-a-thon stations, initiated social media campaigns, hosted a healthy-habits competition with OH-Pigs jackpot circuit participants each summer, and have used experiential learning models to create hands-on activities to teach youth at World Pork Expo and various other events like the Illinois State Fair.
Nolting says the program aligns with the CSTE motivating principles include facilitating prevention, detection, and monitoring of zoonotic diseases, especially emerging diseases such as novel influenza with epidemic or pandemic potential.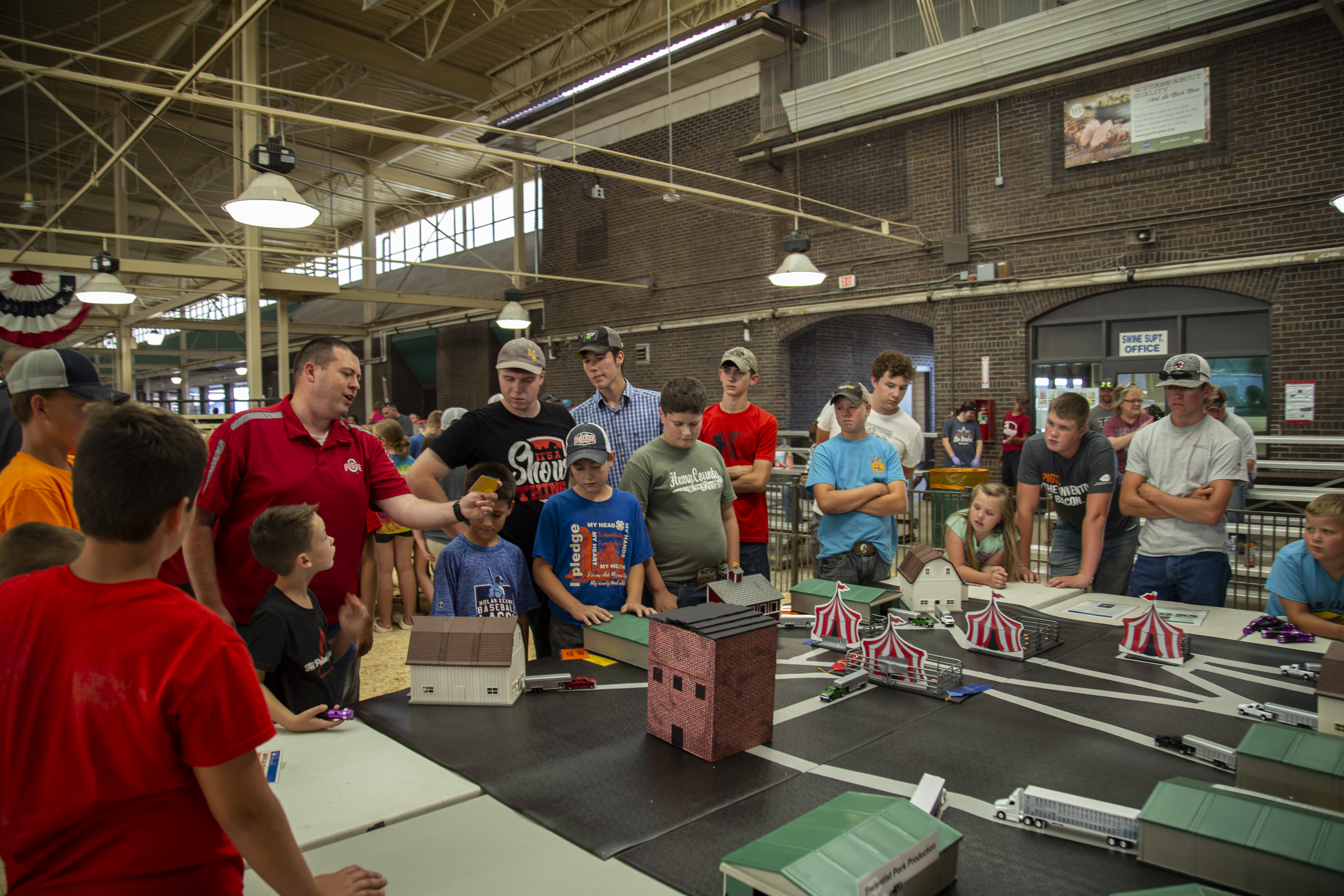 In the Clean or Dirty Activity, youth used laboratory procedures to determine the cleanest and dirtiest places on the fairgrounds and discuss cleaning and disinfecting procedures.
After the workshop, hosted by the Illinois Pork Producers Association and The Ohio State University, I had the privilege of speaking on a panel about biosecurity with John Heins of the National Pork Board; Thomas Titus, an Illinois pig farmer; and Andrew Bowman, associate professor in the College of Veterinary Medicine at The Ohio State University.
Events like these remind me that our efforts to educate young people are not in vain. The enthusiasm and passion they share for pigs is contagious. Let's arm them with what they need to do to keep their pigs safe and healthy.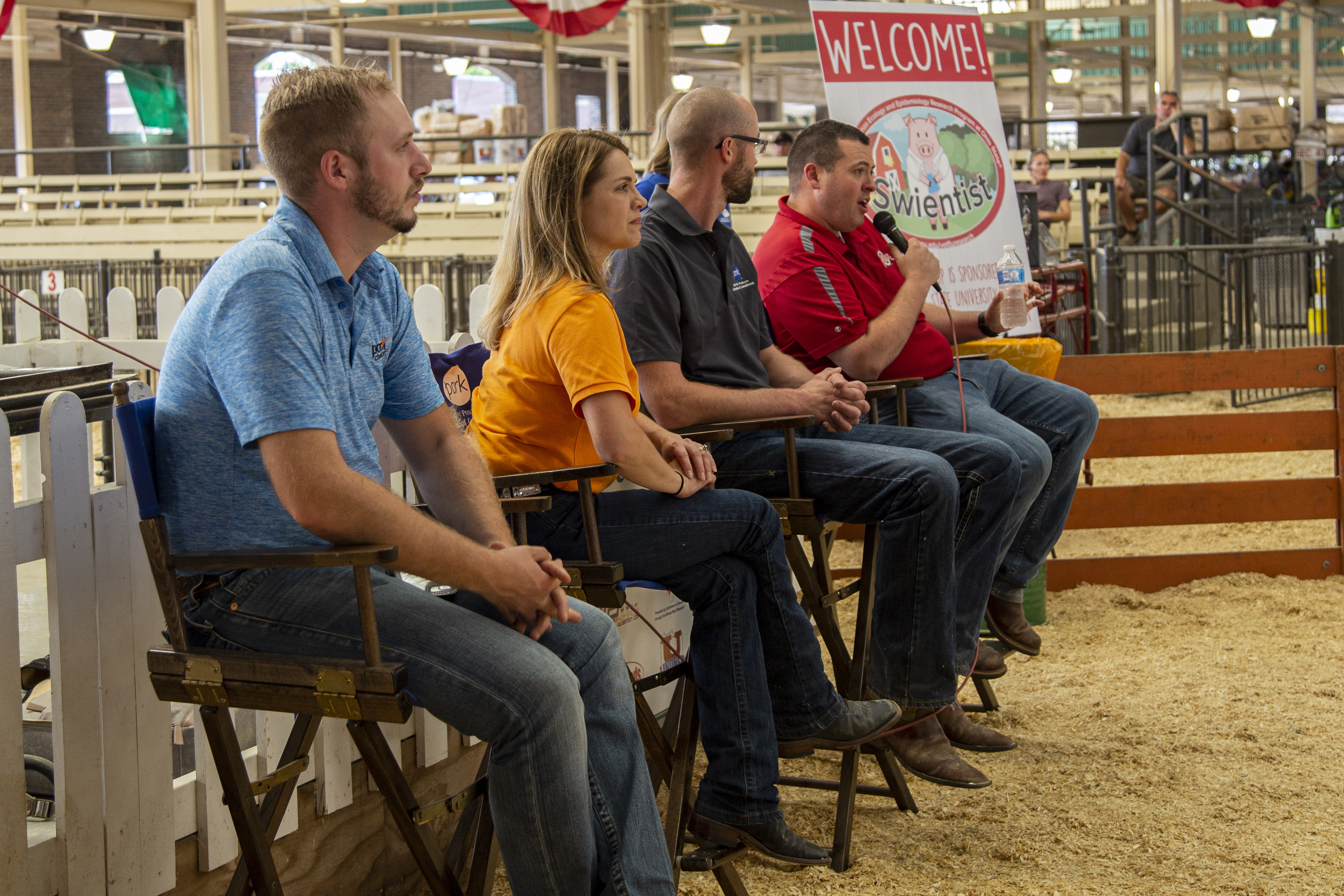 Biosecurity Panel at the Illinois State Fair (l to r: Heins, Shike, Titus, Bowman)

 
More from Farm Journal's PORK:

Breaking Down Biosecurity: Youth Exhibitors Know Their Role Matters
Illinois Pork Producers Offer Biosecurity Workshop at IL State Fair
Biosecurity: No 'One Size Fits All'