( Farm Journal's PORK )
Long-time pork industry leader and beloved writer JoAnn Alumbaugh, former editor of Farm Journal's PORK, received the Lifetime Achievement Award from AAEA – The Agricultural Communicators Network at the Agricultural Media Summit on Tuesday for her career excellence.
The AAEA Lifetime Achievement Award honors current and former members of the organization for outstanding professional and personal achievements and leadership, with specific emphasis on contributions toward improving the viability and value of AAEA.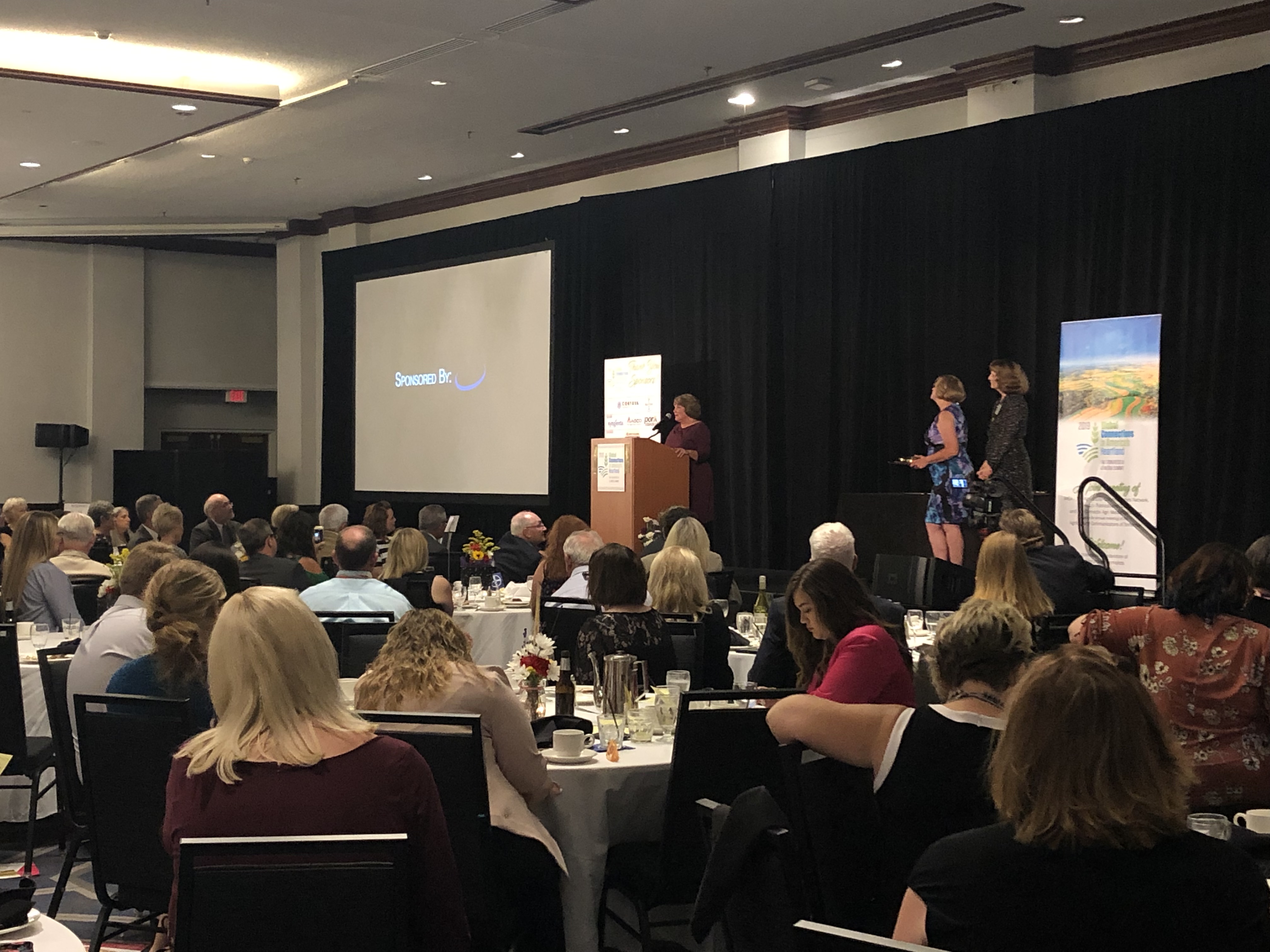 JoAnn Alumbaugh reflects on her career during the awards presentation.
Alumbaugh has spent more than 35 years in agricultural communications and the swine industry. Early in her career, she worked as executive director of the National Association of Swine Records and for the Chester White and Duroc associations. 
She worked for Farm Progress as editor of Hog Producer and as executive editor reporting on a wide variety of livestock and agricultural topics. She also spent nearly 10 years as communications director and content manager for Farms.com, continuing her work in reporting on the North American swine industry. She also spent three years working in agricultural marketing communications agencies and on a freelance basis.
Most recently, Alumbaugh spent six years as the voice of the U.S. pork industry in her role as editor of PorkNetwork, now known as Farm Journal's PORK. Since her retirement in September 2018, Alumbaugh continues to write, edit and complete custom publishing projects in her business, Alumbaugh Communications. 
A dedicated and passionate supporter of AAEA, she has worked on or chaired nearly every committee in the organization. She served on the AAEA board of directors and as AAEA president in 1999, leading the organization into the new millennium and the transition of the organization's management to Den Gardner.
During her remarks, Alumbaugh shared how she went from serving as a Michigan pork queen in her younger years to serving pork producers as an agricultural journalist still today. She spent her early years in the pork industry raising and showing pigs and this led to her desire to pursue a career writing and working with producers to help them become more profitable.
"I can't imagine having had a more rewarding career between the producers, industry agribusiness experts and other agricultural editors," Alumbaugh said. "It's been great. I hope to be working in the industry for many more years." 
Alumbaugh and her husband, Lyle, live on a farm in Linden, Iowa.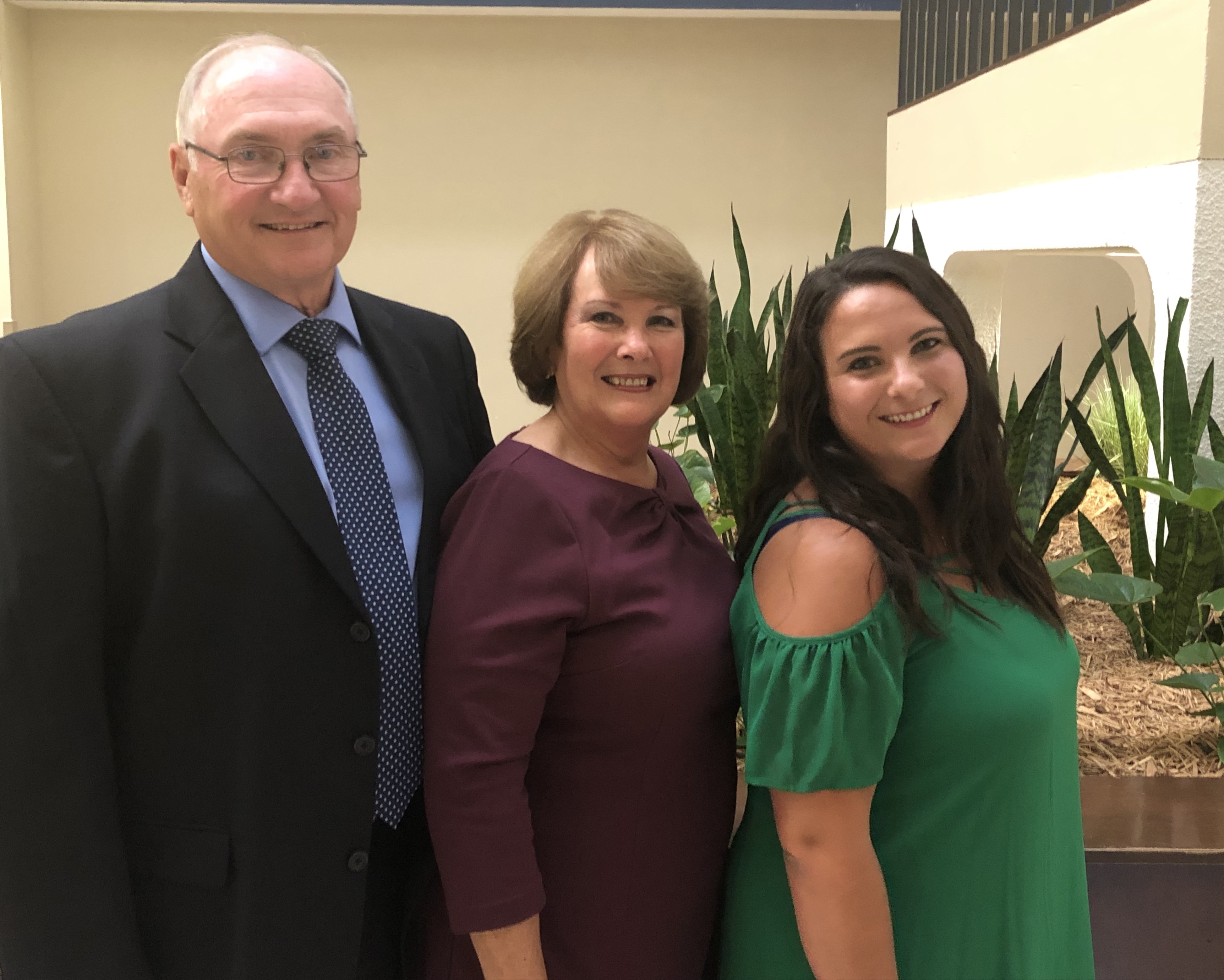 (l to r) Lyle and JoAnn Alumbaugh and daughter, Brooke Grett, before the awards ceremony

Read JoAnn's Top 5 Stories from 2018 in Farm Journal's PORK:
10 Reasons Your Child Should Join FFA or 4-H
Pig Farmer Joey Carter was Blindsided - It Could Happen to You

Breaking News: Hog Cholera Reported in Japan