( National Pork Board and the Pork Checkoff )
By Jennifer Brown, NutriQuest
This market update is a PorkBusiness.com weekly column reporting trends in weaner pigs. All information contained in this update is for the week ended May 31.


Looking at hog sales in December 2019 using December 2019 futures, the weaner breakeven was $57.84, down $5.16 for the week. Feed costs were up $2.96 per head. December futures decreased $1.03 compared to last week's December futures used for the crush and historical basis is unchanged from last week. Breakeven prices are based on closing futures prices on May 31. The breakeven price is the estimated maximum you could pay for a weaner pig and breakeven when selling the finished hog. 

Note that the weaner pig profitability calculations provide weekly insight into the relative value of pigs based on assumptions that may not be reflective of your individual situation. In addition, these calculations do not consider market supply and demand dynamics for weaner pigs and space availability.
From the National Direct Delivered Feeder Pig Report
Cash-traded weaner pig volume was below average this week with 30,100 head being reported which is 77% of the 52-week average. Cash prices were $43.88, down $8.59 from a week ago. The low to high range was $38.00 - $50.00. Formula-priced weaners were down $0.98 this week at $46.25.
Cash-traded feeder pig reported volume was below average with 2,370 head reported. Cash feeder pig reported prices were $69.07, down $6.41 per head from last week.
Graph 1 shows the seasonal trends of the cash weaner pig market.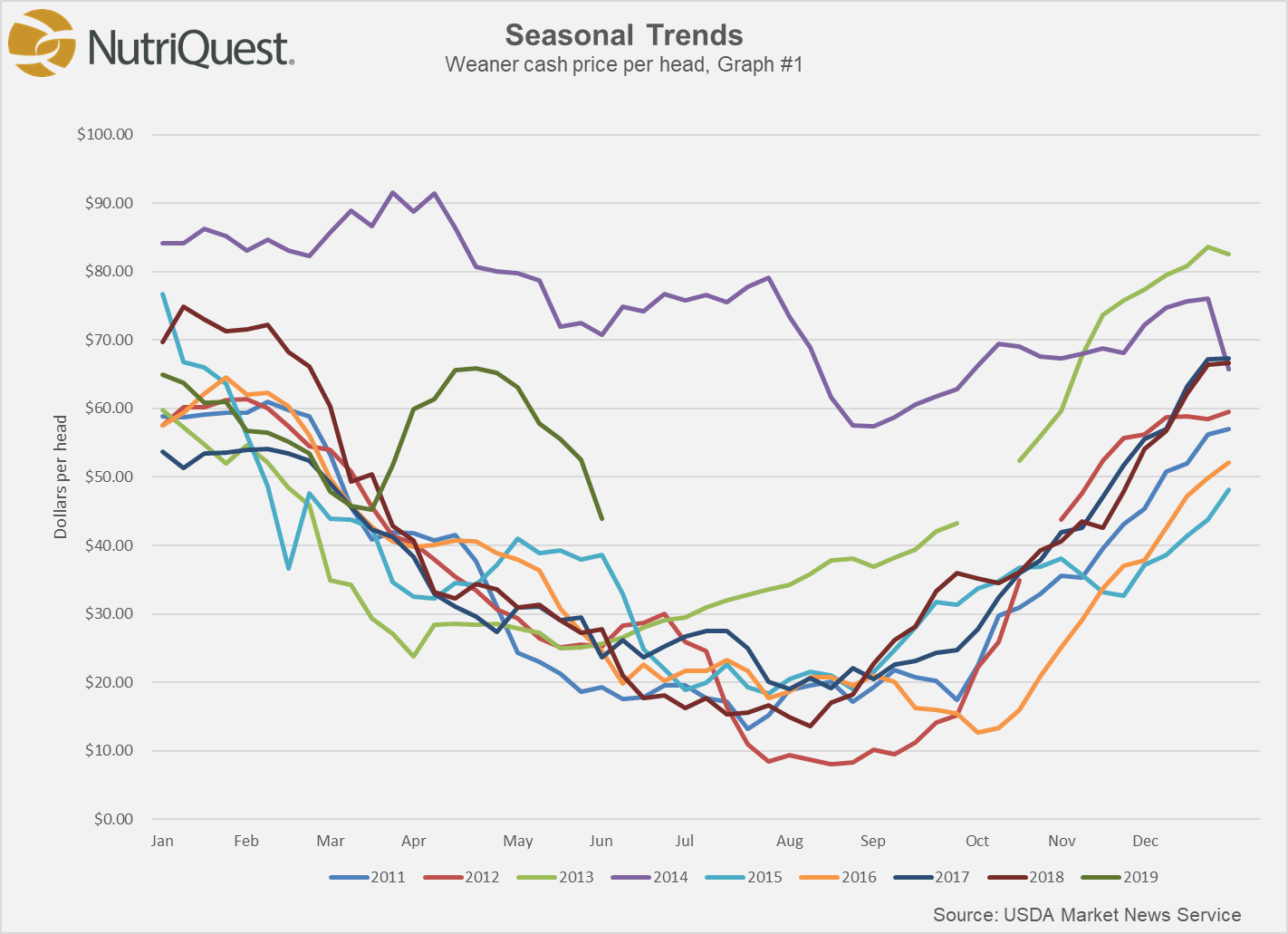 Graph 2 shows the cash weaner price and cash feeder price on a weekly basis through May 31.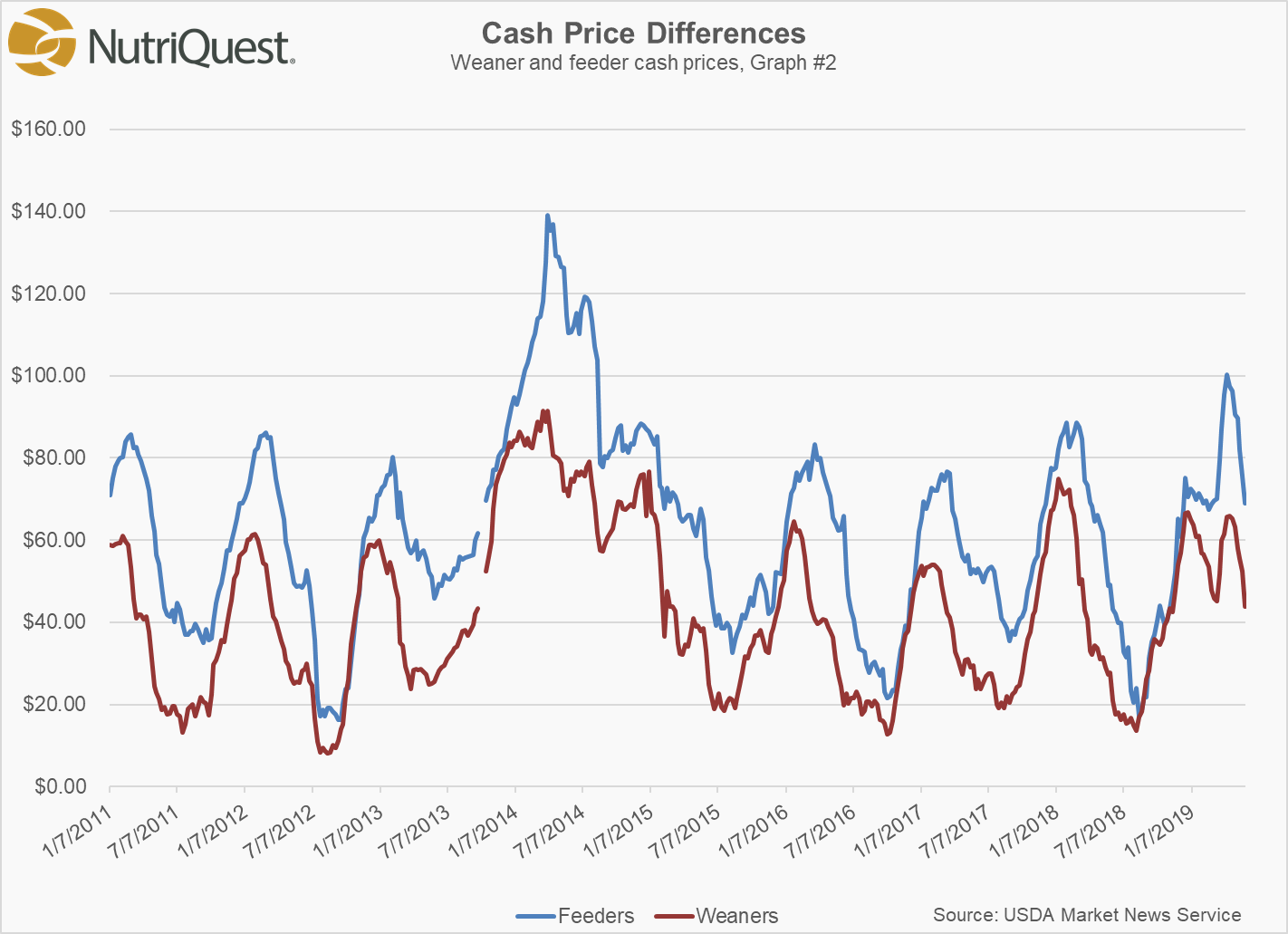 Graph 3 shows the estimated weaner pig profit by comparing the weaner pig cash price to the weaner breakeven. The profit potential increased $3.43 this week to a projected gain of $13.96 per head.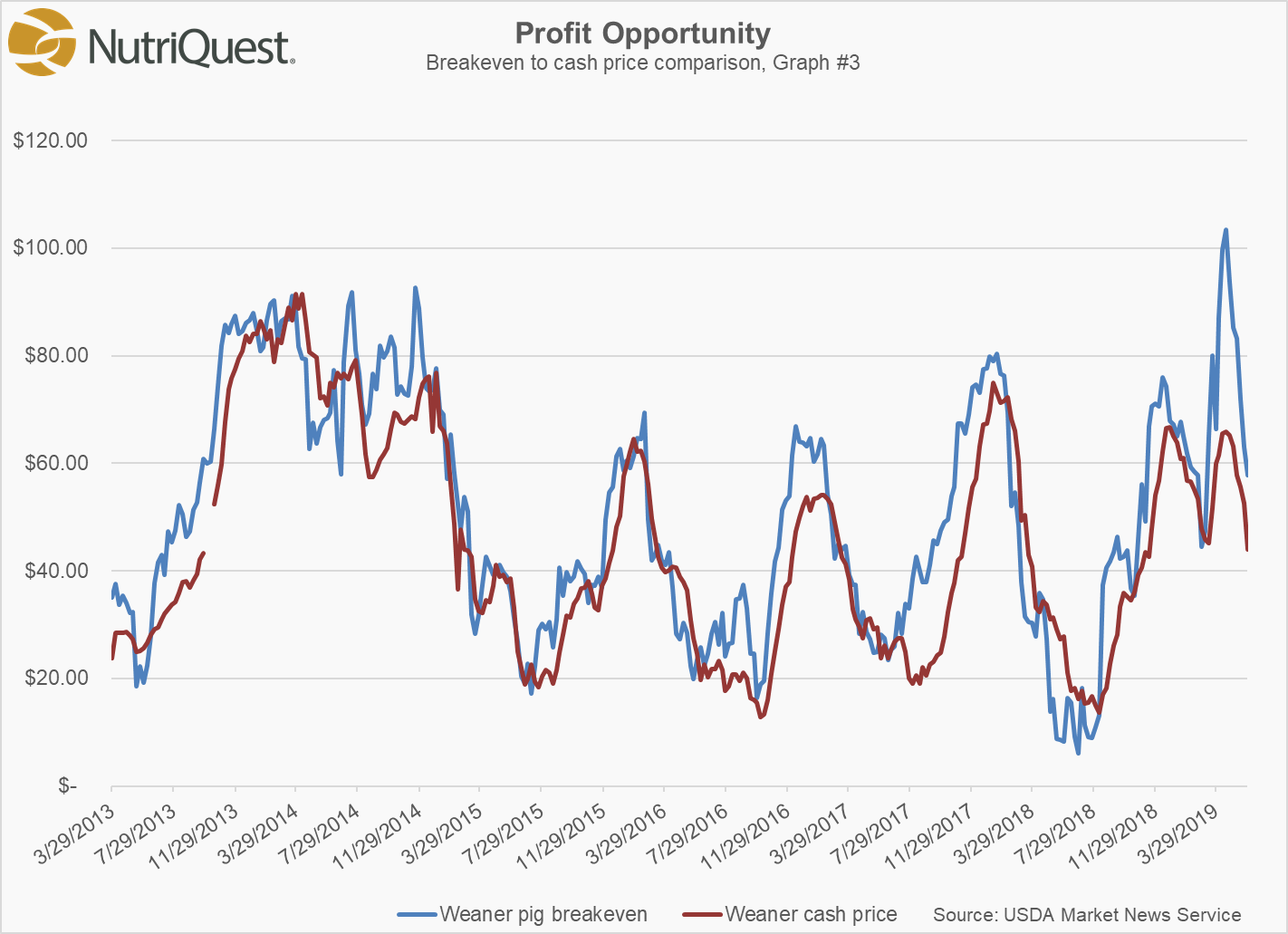 Jennifer Brown is Director of NutriQuest Business Solutions, a division of NutriQuest.  NutriQuest Business Solutions is a team of leading business and financial experts that bring years of unparalleled experience in the livestock, row-crop and financial industries. For more information, please visit our website at www.nutriquest.com or email [email protected]