( BarBacon )
Bacon prices are at their highest level since October 2017. But Chef Peter Sherman, owner of BarBacon, a New York City gastropub centered around the popular treat, isn't worried. 
"Bacon is the ultimate comfort food," Sherman says. "Bacon is a nostalgic product that's long been a staple at the breakfast table. It's the one thing in cooking, even if you're not a cook at all, that you really can't screw up." 
Bacon has maintained its craving among people throughout the millennium, he says.
"The first recipe for bacon was in 1500 BC, which is a pretty ridiculously long lifespan for anything," Sherman says. "The most curious part about that is even through the advancement of technology, refrigeration and cooking, it's been pretty unchanged since its inception."
The Bureau of Labor Statistics recently released its June Consumer Price Index data, which provides insight into the average change over time in the prices paid by urban consumers for various goods and services, including pork products. Bacon, chops, and ham retail prices were all higher than a year ago. 
Bacon prices increased 12% year over year and are at their highest level since October 2017. However, Sherman says high bacon prices don't have a major impact on his business – at least not in the way most people would think.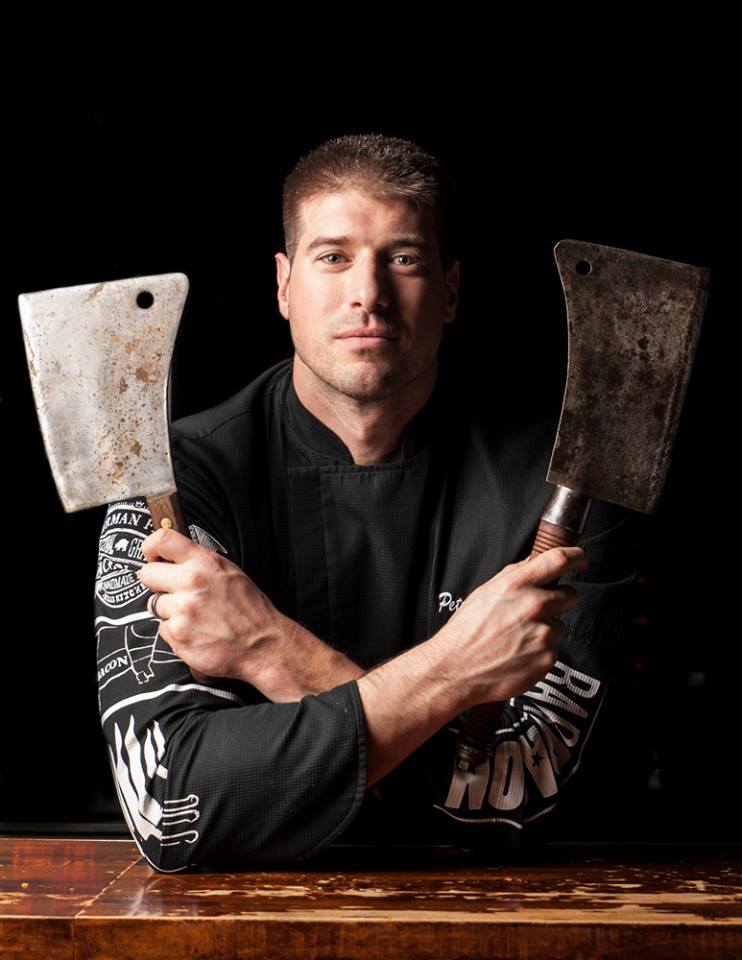 Chef Peter Sherman, owner of BarBacon
"The big reason why prices are high is because demand is high," Sherman says. "People say bacon is going through a fad, but bacon has been a continuous fad for 100 years and has steadily grown. More bacon is being consumed every year, and the appeal of it keeps growing."
He says disease pressure overseas and shortages in the U.S. a couple years ago continue to affect prices, but bacon is still cheaper than many other proteins. 
"Bacon hasn't come close in price to where good quality beef is," he says. "Ground chuck for hamburger meat at the very low end matches what bacon is. So in that context, you are not looking at a product people are splurging on, and when people decide to cut something from their diet, it's normally splurges.
Why bacon?
When Sherman decided to tackle a restaurant in New York City, he determined he had to find two things. The first was something that spoke to his pedigree as a chef in New York and the second was to find successful trends in an aggressively changing industry.
Restaurants and hospitality are wildly different every single year, he says. He wanted to uncover that one craving that could drive an entire restaurant's sales.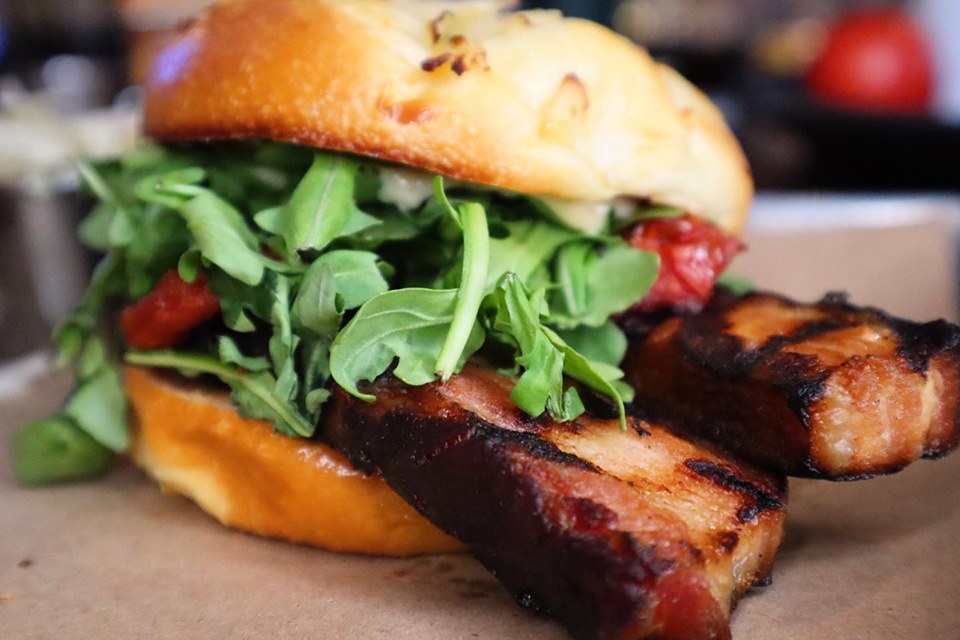 BarBacon's 50/50 Slider
"I saw bacon as being missing from that restaurant environment," Sherman says. "In addition, my Japanese chef friends said we don't make anything well except bacon. It spoke culinarily to me as a product we do better in this country than anywhere else, and I wanted to bring that forward."
He says there's much more to bacon than most people think. 
"I have a tasting board with the goal of introducing people to all different kinds of bacon from all over the country just to show people it's a product that has a far bigger varietal than they would expect," he said.
BarBacon offers five different flavors – applewood, jalapeno, maple, black pepper and pecanwood. He says they also make a lamb bacon, smoked porkette of bacon, Kentucky fried bacon, barbecue bacon, pastrami bacon and more.
"Bacon is a perfect product created a long time ago that everyone has tried and has been a staple of people's diets," Sherman says, "Bacon really connects with history and nostalgia."


Read more from Farm Journal's PORK:
Poll Results: Just "Baconize It!"
Take A Trip Abroad: Learning About Bacon in Britain