( Provided by Gracie Greiner )
By Gracie Greiner, Iowa Pork Queen
Bacon lovers beware. Iowa State University's Bacon Expo needs to be on your list for 2020. If you love bacon like I do, it's definitely the place to be in October. 
I attended this event last weekend on behalf of the Iowa Pork Producers Association in my role as Iowa Pork Queen. A variety of Iowa State University clubs and pork industry businesses joined together to celebrate bacon and find creative ways to share bacon with the public. 
As a celebrity judge, I had the privilege of sampling everyone's bacon creations including delicious treats like bacon macaroni and cheese, bacon cookies and jalapeño-wrapped bacon. My favorite? The smoked pork belly. It was seriously amazing. 
In addition to my important role of taste testing bacon yumminess, I spent the day playing a jeopardy game and helping educate consumers as a member of the Bacon Brigade Education Committee.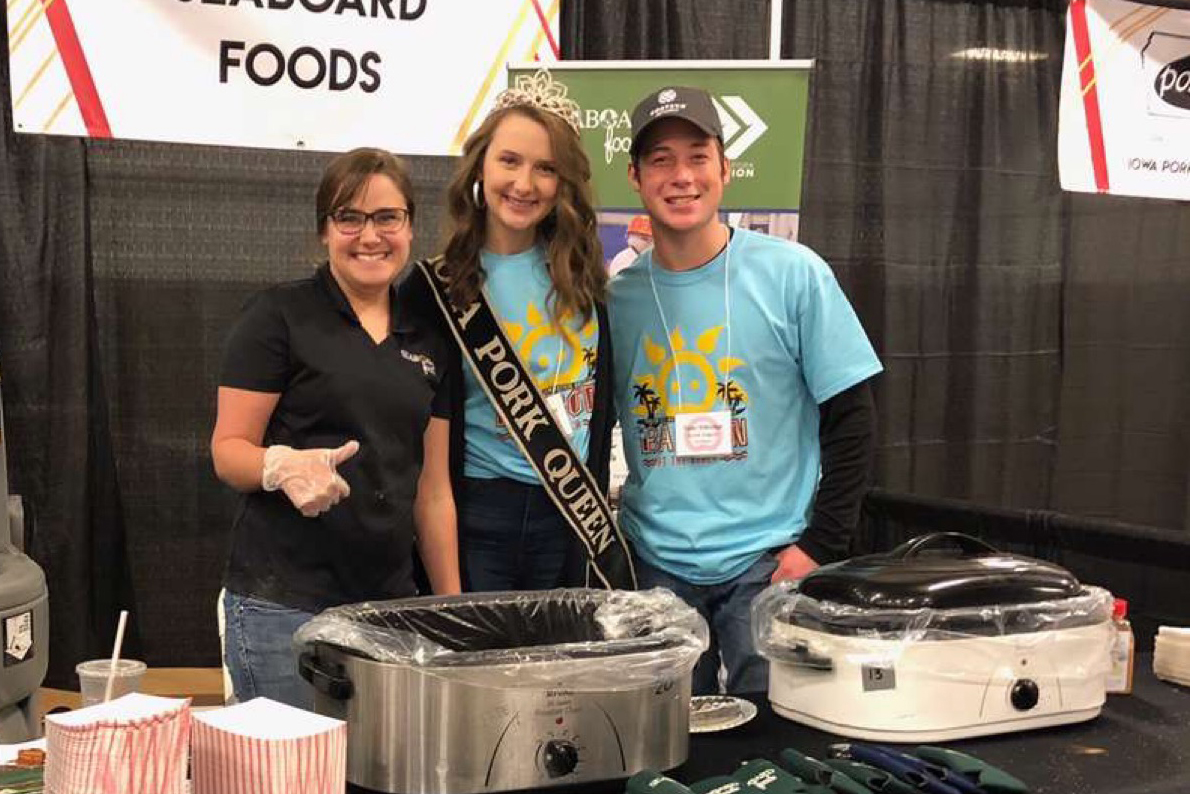 Iowa Pork Queen Gracie Greiner (center) says educating consumers about pork is vital.
Our key message for the day was to let consumers know they should cook whole pork cuts to 145 degrees. As you can imagine, most didn't know that the cooking temperature had changed and had numerous questions. 
Education is so important and this event reminded me of the vital role we play in educating consumers about pork. If we are able to teach them how to properly cook their pork so it is juicy and flavorful, they will want to eat it more often. 
Help us share these messages with your friends and family and don't forget to mark your calendar for Iowa State University's Bacon Expo in 2020! Learn more at baconexpo.ag.iastate.edu/.

More from Farm Journal's PORK:
Crowning Achievement: Iowa Pork Queen Talks Viral Piglet Rescue
Food Industry Experts Agree – Real Meat is Staying on the Plate