( Jennifer Shike )
I'll never forget helping my grandma in her garden when I was a young girl. I loved picking raspberries and cherries...mostly because I knew that a pie was coming next. So, when Harper, our youngest child and a first-year 4-H Cloverbud, wanted to plant a garden (in the midst of quarantine), I couldn't help but say yes.
We've watered. We've pulled weeds. We've cheered every bloom. We've learned from our mistakes. But most importantly, we've grown and that's what I love about 4-H. 
I can't deny I'm disappointed that her first year as a Cloverbud has been so strange. I'm sad she's not sitting down with a judge this week to discuss her beautiful zinnias and fledgling carrots. But I'm grateful she gets to be part of this program that is giving her something to invest herself in and continue learning from even though her world looks different now. 
The list of reasons why your child should join 4-H this year are many. But here's a few that are less talked about.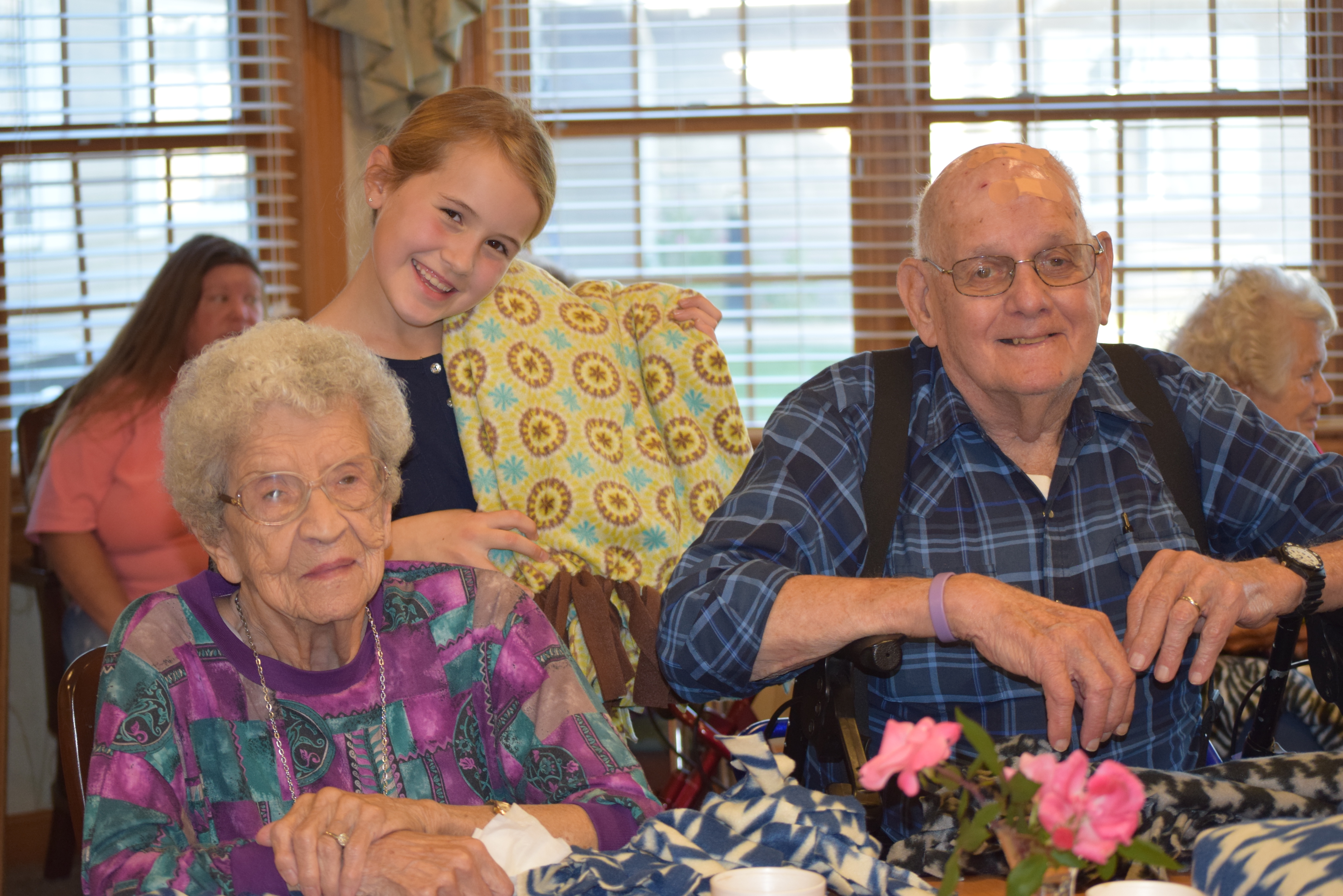 1.    It's not about you.
When you join 4-H, you'll quickly be introduced to the concept of service. During our oldest daughter Olivia's first year of 4-H, she helped her club put on a carnival for the residents of Maple Point Assisted Living Facility. As we drove home that day, she said she didn't want that to be the last day with her new friends at Maple Point. And it hasn't. She has since led a blanket-making project, a talent show, a pen pals program and a "Tell Us Your Story" event. She, like many of her friends in 4-H, has been bit by the service bug. She has learned true joy comes from putting others first. This is a hard thing to teach kids, but 4-H gives you a platform to serve.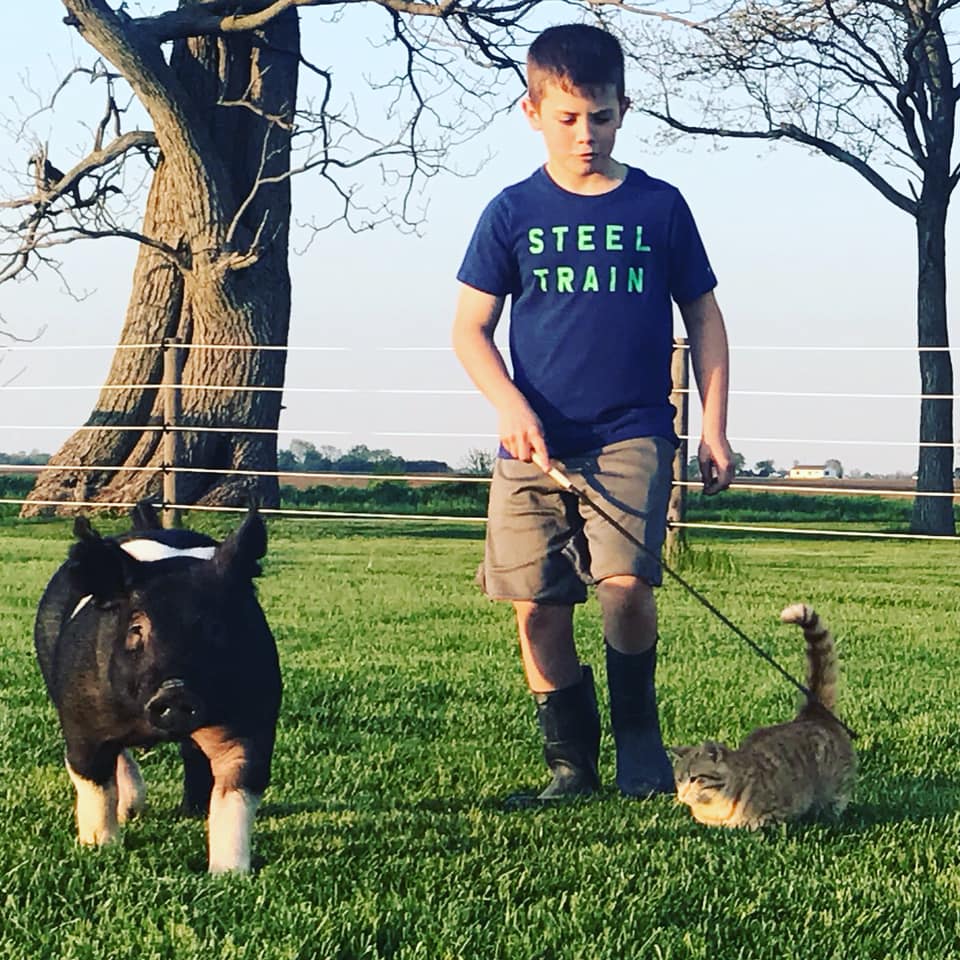 2.    It means long hours and late nights. 
4-H is a time commitment. But through 4-H, I learned going the extra mile is worth it. I fell in love with livestock judging when I was in 4-H. I knew if I wanted to be the best I could be, I would have to put in extra effort beyond the evening practices. I studied livestock magazines (we didn't have judging classes online back then!) and worked on my oral reasons outside of practice – in front of a mirror, on long drives with my dad and to anyone who wanted to listen. I knew in order to be the best, I needed to invest time in making myself better. Regardless of the activity, the realization that good things come to those who work hard is beyond valuable. Luck may get you some places, but hard work keeps you moving on up.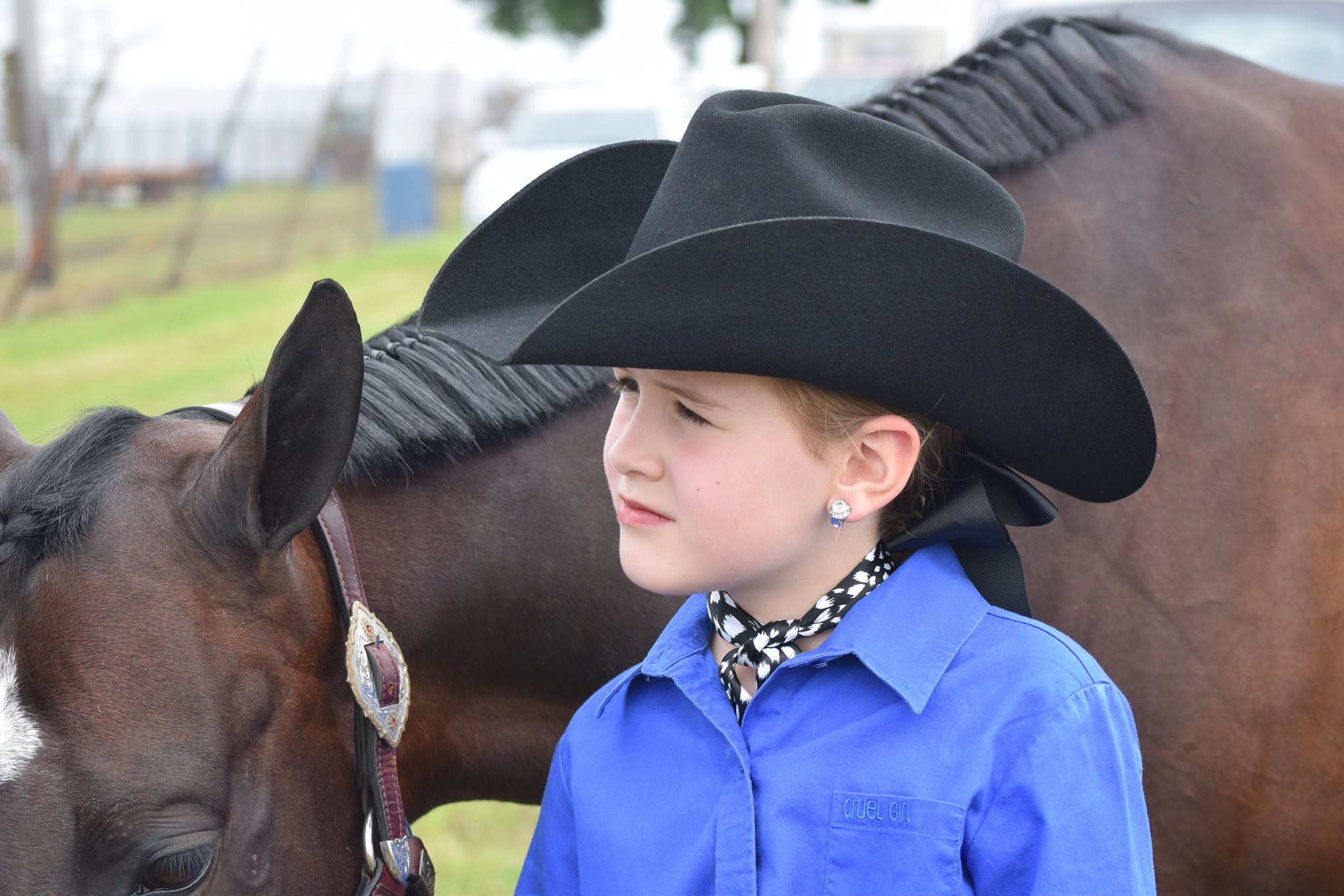 3.    You will feel scared sometimes.
I'll never forget Olivia's first 4-H competition – showing her horse, Wishes, in halter and showmanship at the county fair. She said, "You know when you put your hand to your chest to feel your heart beating? I didn't even have to do that today - mine was beating so crazy." 4-H will put your nerves to the test. I remember the night I stood up in front of my 4-H club for the first time. I was terrified. I was the youngest person in the room to speak and I forgot what I was supposed to say. Then, my worst nightmare of the time came true. I cried. It was very embarrassing for a 7-year-old kid. However, that night I talked to the guest speaker, a local veterinarian, who told me about one of her most embarrassing moments and encouraged me to keep trying. I followed her advice and developed confidence after repeatedly getting up to speak in front of the club. Practice may not make perfect, but it gets you close. 4-H encourages you to try new things and realize just how brave you can be. Once you overcome one fear, it's a lot easier to overcome the next one.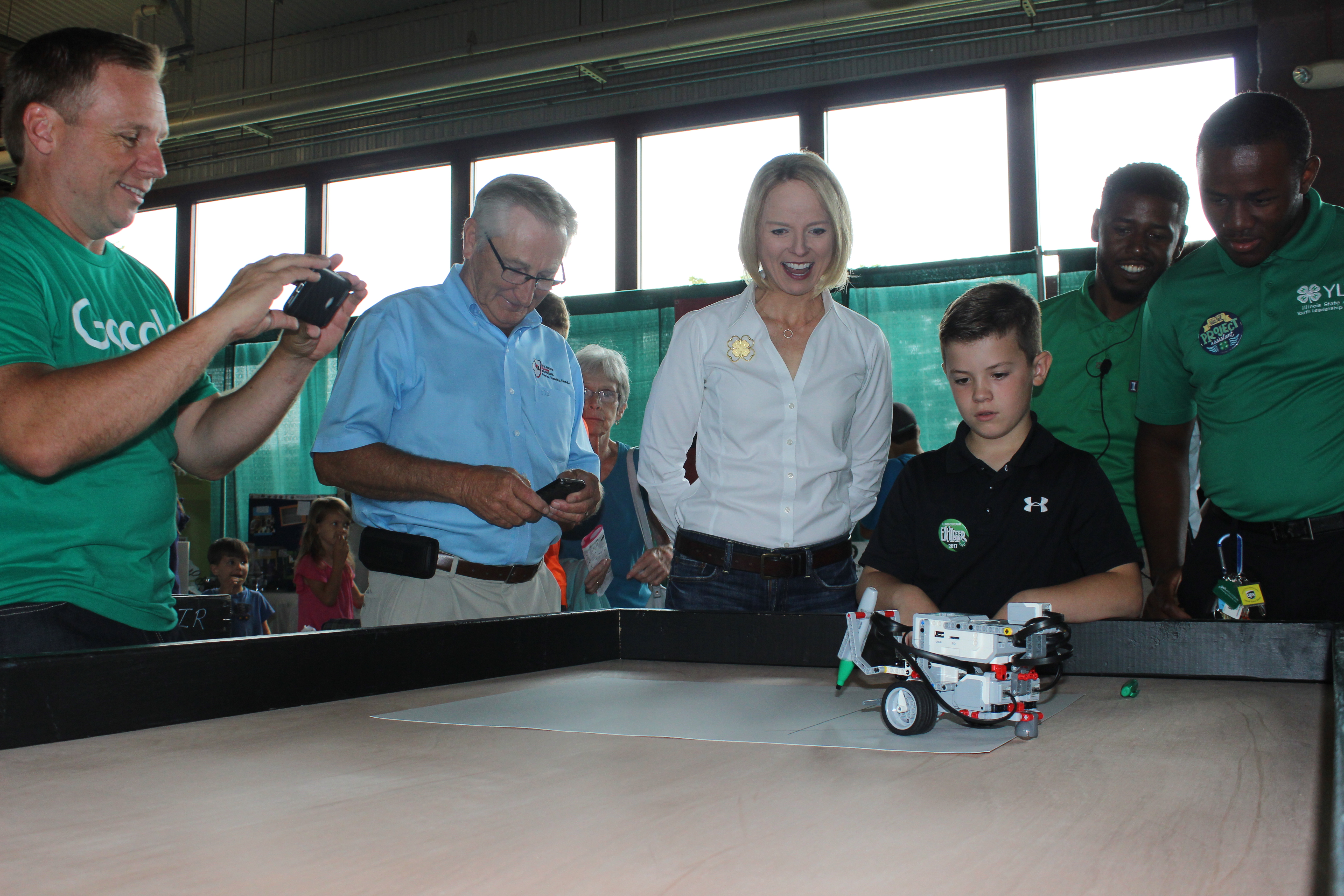 4.    You will fail.
During our son Hunter's first year of 4-H, he exhibited his Lego EV3 robot at the state fair. He spent hours perfecting his robot's performance writing "4-H" with a green Sharpie marker. He was chosen to show his project to VIPs during a special Google event later that week. The morning of the event, my husband was helping our daughter who was showing pigs. Hunter was left with a mom who didn't know a thing about robots. From my perspective, the robot seemed to work well after a practice run so he shut it down to save the battery. Soon after, the VIPs popped by and Hunter started his robot. Cameras flashed, video rolled, and wouldn't you know it? That darn robot ran off course. My heart broke for my son who was trying to troubleshoot the problem in a crowd that would make most grown-ups freeze in fright! The VIPs graciously reminded him 4-H is about learning and of course, the kink would happen when they were there. Hunter handled it like a champ. After the pig show, we went back and tried the program again. Somehow a connection had wiggled loose. With a little finagling, he got it to work again. This time, three Google employees came over to watch Hunter's robot and spent nearly an hour visiting with him. Then, Google brought their crew over to get some more B-roll and with lights flashing, the robot ran its course again. 4-H teaches you to pick yourself up when you fall.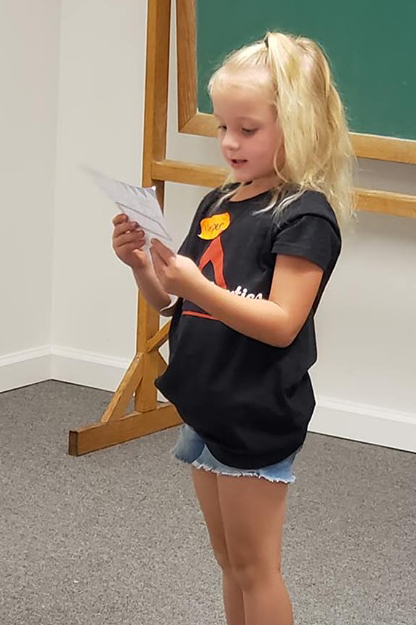 5.    You can't have it all.
4-H will make you choose. You can't sign up for every project and every activity. It's just not possible to do it all, even if you want to. 4-H taught me it's not about saying no, it's about saying yes to the better thing at that point in time. During my last year of 4-H, I was honored to serve as our county fair queen. I spent the week at the fair helping younger 4-Hers, passing out ribbons and representing the county fair to our community. When it came time for the state fair, I had to make some hard choices. The state fair queen pageant took place during the first week of the state fair – the same time as the hog show. Choosing to miss out on some of the queen activities would likely mean I wouldn't take home any awards, but I made a choice to show my pigs. I had to make the better choice of the two for me – I couldn't have it all. 
 
We want to hear about your child's 4-H experience during COVID-19.
Farm Journal is celebrating 4-H during Farm Journal Field Days, the new American Farm Show—a free virtual event Aug. 25-27. Text photos or video of your 4-H'er and his or her project with the tag "FarmON" to 31313, or tag #FarmON on social media. Select photos and videos will be shown as part of the virtual #FarmON concert Aug. 27 at 7 p.m. Central on AgWeb.com, YouTube and RFD TV. Register now!
Read more on Farm Journal's PORK:
A Conflicted Mom's Take on Showing Livestock During COVID